Sports Interactive have officially announced Football Manager 2024! All the info you need on the new FM24 is available in this article!
Sports Interactive have officially announced Football Manager 2024! Watch the reveal trailer below!
FM2024 Release date
Sports Interactive have confirmed that Football Manager 2024 will be available on November 6th 2023. The BETA will be released roughly 2 weeks earlier, but a release date for the BETA has not been confirmed.
FM24 - The Last of its kind
FM2024 is the 20th edition of the popular Football Manager game and it will mark the end of the current generation. From FM25 and on the game will be using a new graphical engine, which will enhance the game massively. Before the new era begins, Sports Interactive are set to release the most complete version of Football Manager ever!
For the first time in the history the game will be released in Japan and it will support the Japanese language. Does that mean the Japanese leagues will finaly be playable in Football Manager? We do hope so!
FM Mobile > Netflix
FM24 Mobile will be an exclusive on Netflix, meaning you will need a Netflix membership to be able to play the game. More on this will follow later.
FM24 Console
The console version will be made available on:
Xbox
Playstation 5
Nintendo Switch
FM24 Development Roadmap
For the first time ever, Sports Interactive have released a timeline for all the features to be revealed. Below you will see the timeline: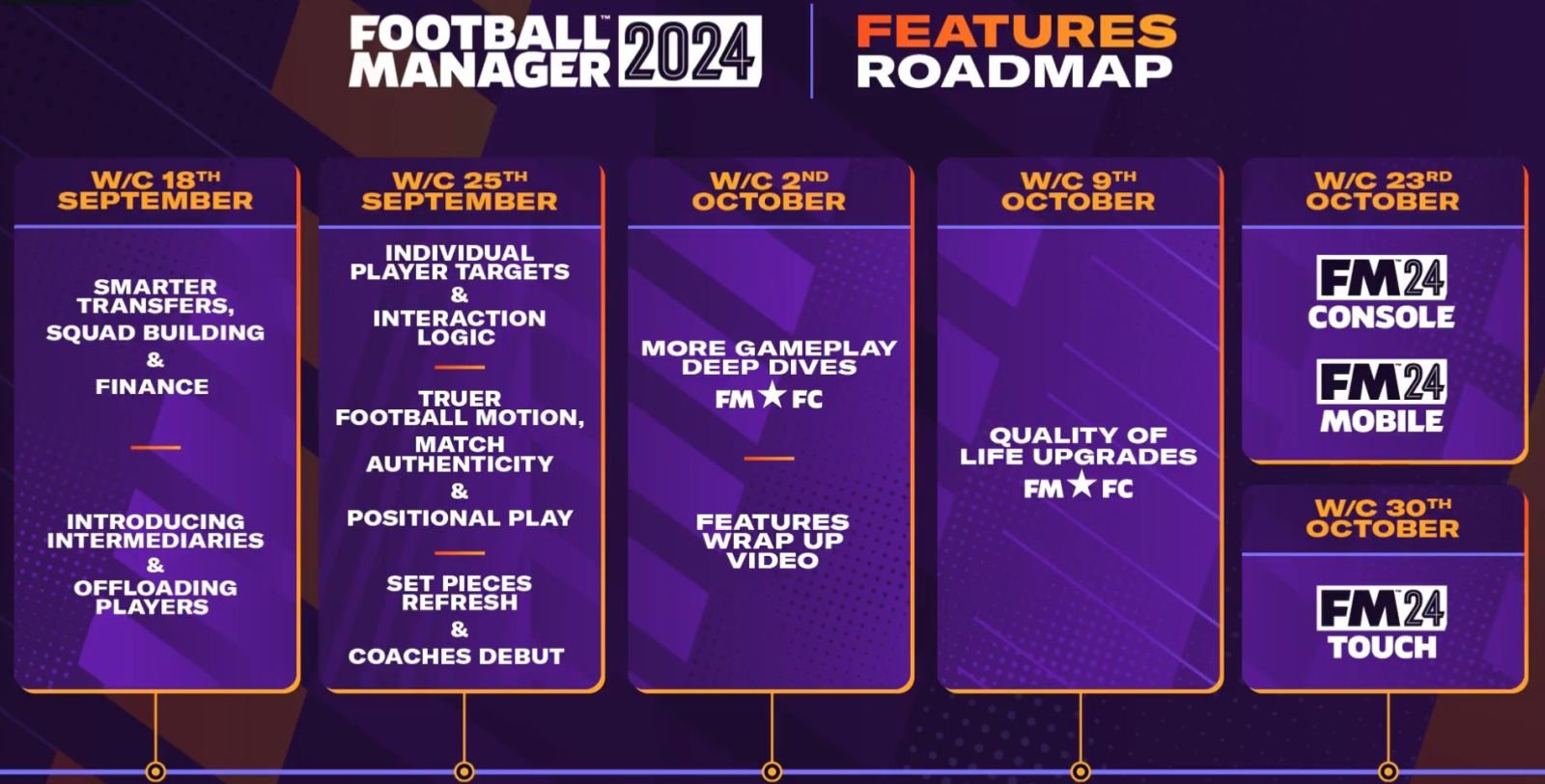 FM24 Pre-order Deal
Pre-purchase Football Manager through one of our affiliates and give yourself the best possible deal for FM24! We have partnered up with several official resellers, making sure you will always get the best possible deal!