A closer look at the Enganche player role in Football Manager.
What is an Enganche?
Football Manager states: The Enganche is the side's prime creator, a hook that joins the midfield and attack and operates behind the strikers and a playmaker who sticks to his position and becomes a pivot to his team as they move around him. Unlike the Trequartista, it is a more stationary role as the Enganche acts as the focal point instead of moving around into larger areas of space.
The Enganche is only available with a Support Duty
Classical No.10
The Enganche can be described as a classical No.10 and is a role that has been phased out of the modern game a bit. The modern game requests players to be more physical to be able to press and this is something the Enganche is not instructed to do. The Enganche role limits player movement and is directed at the space between the opponent's midfield and defence. The Enganche will be collecting the ball in a central position before making quick and decisive decisions.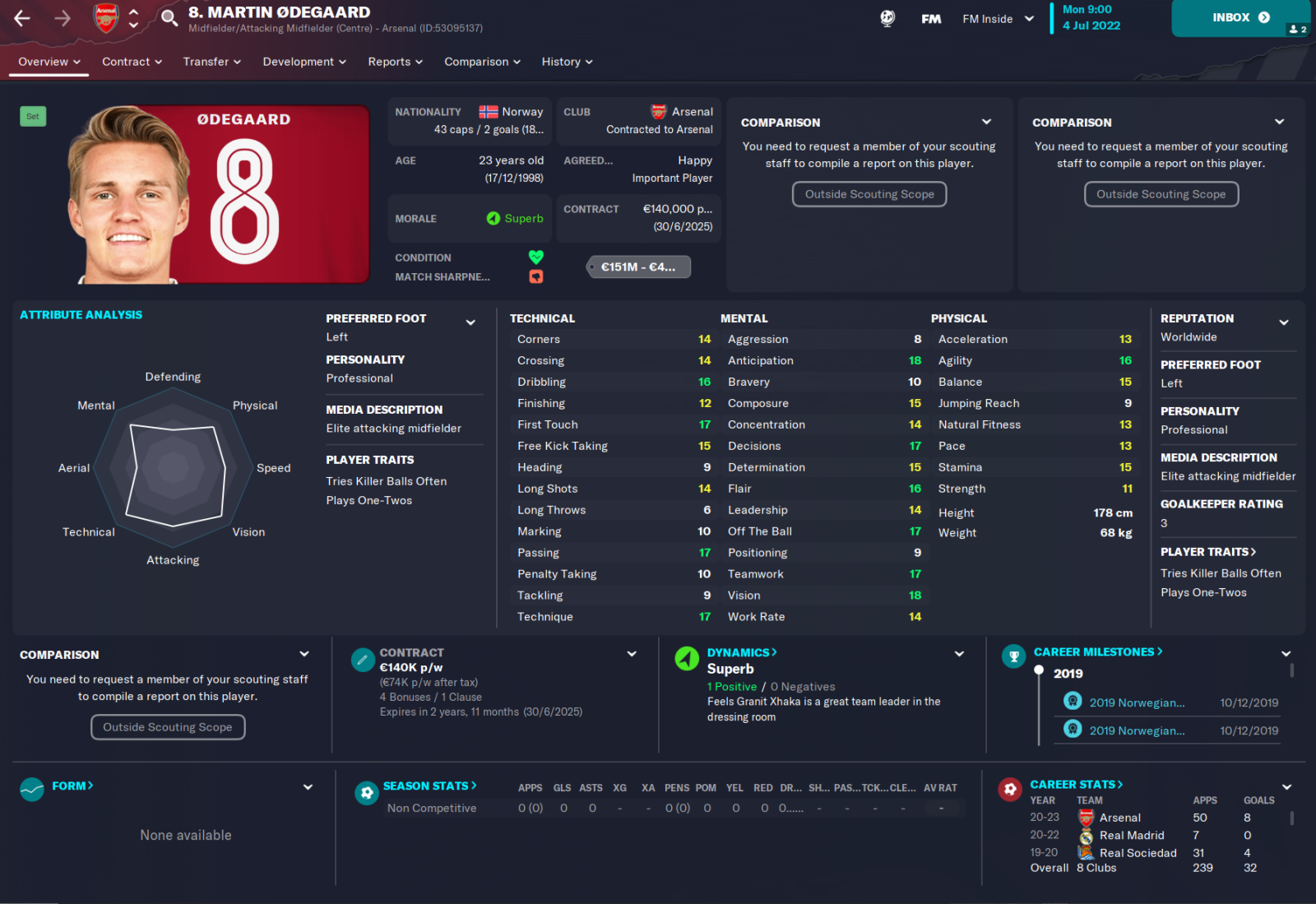 When do I pick an Enganche?
You pick an Enganche when your playmaker lacks the physical and mental skills to move around the pitch much. The Enganche is a stationary Trequartista, with the latter being asked to move into channels and arrive in the box. The Enganche, however, is asked to play in the centre of the pitch and not leave his central role.
To make this role effective, you will need to stretch the space between the midfield and defence. This is possible by using a 4-3-1-2 formation in which the opponent defensce will be forced to make choices in both defence and the midfield. If you play against a team with two central defensive midfielders, we suggest not to use an Enganche as he could be become compressed and overcrowded.
Which attributes does an Enganche need?
The Enganche will need to have perfect technical skills if he wants to complete most of his passes. He will also need some good mental attributes to be able to make quick decisions when space is tight.
Like we said: technical and mental attributes. In terms of technical he will need a great first touch to receive a ball in tight space and being able to pass it. Mentally he will need composure and decisions to see quick solutions. Combine these with Vision to have the Enganche quickly see potential openings which others cannot see.
The desirable attributes show more mental attributes, as well as Balance. This is because an Enganche will need to be able to stay on his feet while he is attacked by the opponent. He will need the power to keep the ball when challenged. The other attributes will add more perks to his trait but are not essential.
| Key | Desirable |
| --- | --- |
| First Touch | Anticipation |
| Passing | Flair |
| Technique | Off the Ball |
| Composure | Balance |
| Decisions |   |
| Vision |   |
Enganche player traits
Player traits are actions a player will more likely perform during a match than others. They don't give him extra abilities but will affect his decision making. A player trait can be learned through individual training or through mentoring.
For a Enganche you could be looking at the following player traits:
Dictates Tempo
Plays One-Twos
Tries Killer Balls Often
Enganche's in FM23
A selection of good or interesting Enganche's in FM23 based on their current ability and Key attributes for this player role.
RAT
name
age
sell value
POT