A closer look at the Regista player role in Football Manager.
What is a Regista?
Football Manager states: The Regista is a more aggressive version of the deep-lying playmaker suitable for possession-orientated systems that press high up the pitch. Given complete freedom to dictate play from deep positions, the Regista offers a dynamic and unpredictable creative outlet from behind the attack who seeks who seeks to maintain intense pressure by constantly looking for new chances as his more advanced teammates get into goal scoring positions.
The Regista is only available with a Support Duty.
Playmaker with more freedom
One of standard instructions is 'Roam from position' when your team has the ball, which are different compared to the deep-lying playmaker, who is instructed to 'Hold Position' on the midfield. This basically means that the Regista will need more movement abilities compared to the deep-lying playmaker, making attributes like Anticipation, Off the Ball and Vision more important.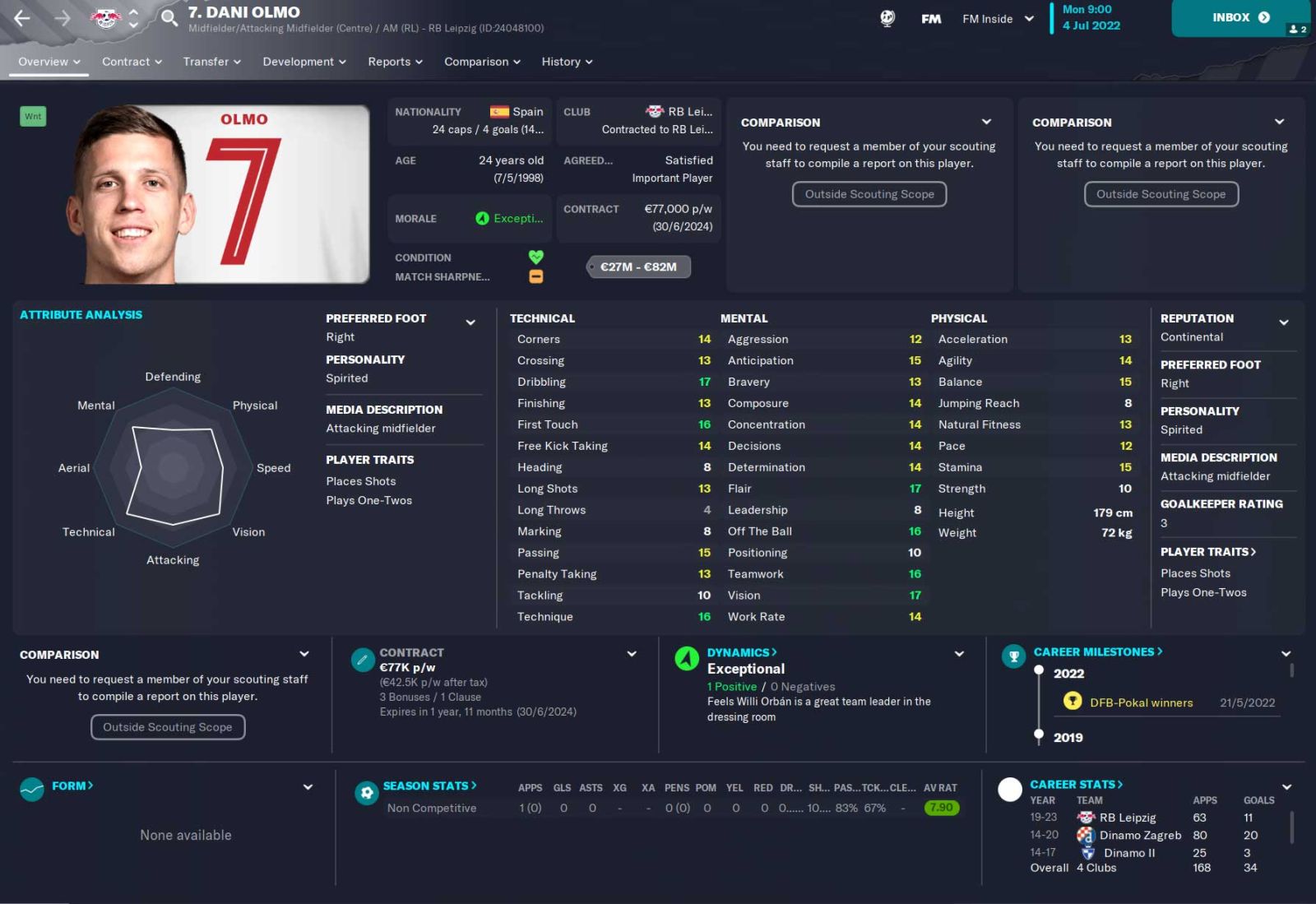 When do I pick a Regista?
The Regista would be a good choice if you prefer a tactic which has high-pressing and prefers to dominate possession. The Regista will look for space between the opponent's midfield and defense as he will look to offer his teammates a passing option. If you prefer a slower, less pressing tactic your best pick will probably be a deep-lying playmaker.
Which attributes does he need?
Obviously the Regista will need the technical abilities of a playmaker to spot passes and dictate the play for your team. However, he will also be instructed to move from his position and move between the lines of your opponent. Once he is in the opponents area he will need to be able to shoot on goal or have enough composure to play in a tight area.
As his main role is still that of a playmaker, his main attributes are all aiding in that area. He needs a good first touch, great technique and a good pass to find teammates. Mentally he will need the composure, vision and ability to make quick decisions. As he will be playing up the pitch, space will be tight and he will need to be able to play in tight spaces.
As the Regista is instructed to move up and down the pitch, a good dribble is something you would want to see. He doesn't need to be Neymar in terms of dribbling, but he will need to be confident enough he could dribble out of tight situations. He will also need good physical attributes with Natural Fitness and Stamina. He will be moving up and down the pitch and he will need to have the stamina to keep making these runs.
| Key | Desirable |
| --- | --- |
| First Touch | Dribbling |
| Passing | Long Shots |
| Technique | Anticipation |
| Composure | Work Rate |
| Decisions | Natural Fitness |
| Flair | Stamina |
| Off the Ball |   |
| Team work |   |
| Vision |   |
Regista's in FM23
A selection of good or interesting Regista's in FM23 based on their current ability and Key attributes for this player role.
RAT
name
age
sell value
POT