What could the UEFA licence bring to Football Manager 2023? 2dPitchFM shares his thoughts on this big new feature in FM23!
Football Manager announced their UEFA Club Competition licence for FM23 and that has brought a lot of excitement around social media already. When first laying eyes on the news I began to think immediately at what features it may bring us when released on November 8th of this year. Shall we go through what I'm thinking?
Pre Purchase Football Manager 2023

Unlock early BETA access and start playing two weeks earlier while you save up to 30% compared to Steam prices.
Football Manager skin changes
When Football Manager introduced Deadline Day as a main feature it brought with it a change to the skin for that very special day we all crave for, along with transfer screens that are only available on that very day. What if we now have the same for UEFA Competitions?
Imagine this. You have just finished your league fixture on a Saturday afternoon and next up in the schedule is a European fixture. How cool would it be if the skin changed in the lead up to that game? You have the blue/purple combination for the Champions League, black/orange for the Europa League and black/green for the Conference League.
Aesthetically, it would look beautiful and would almost certainly give you that feeling of 'oh, it's not just my next fixture which happens to be in Europe', as you're entering a different competition altogether. FIFA use the same mechanics in their Career Mode for example.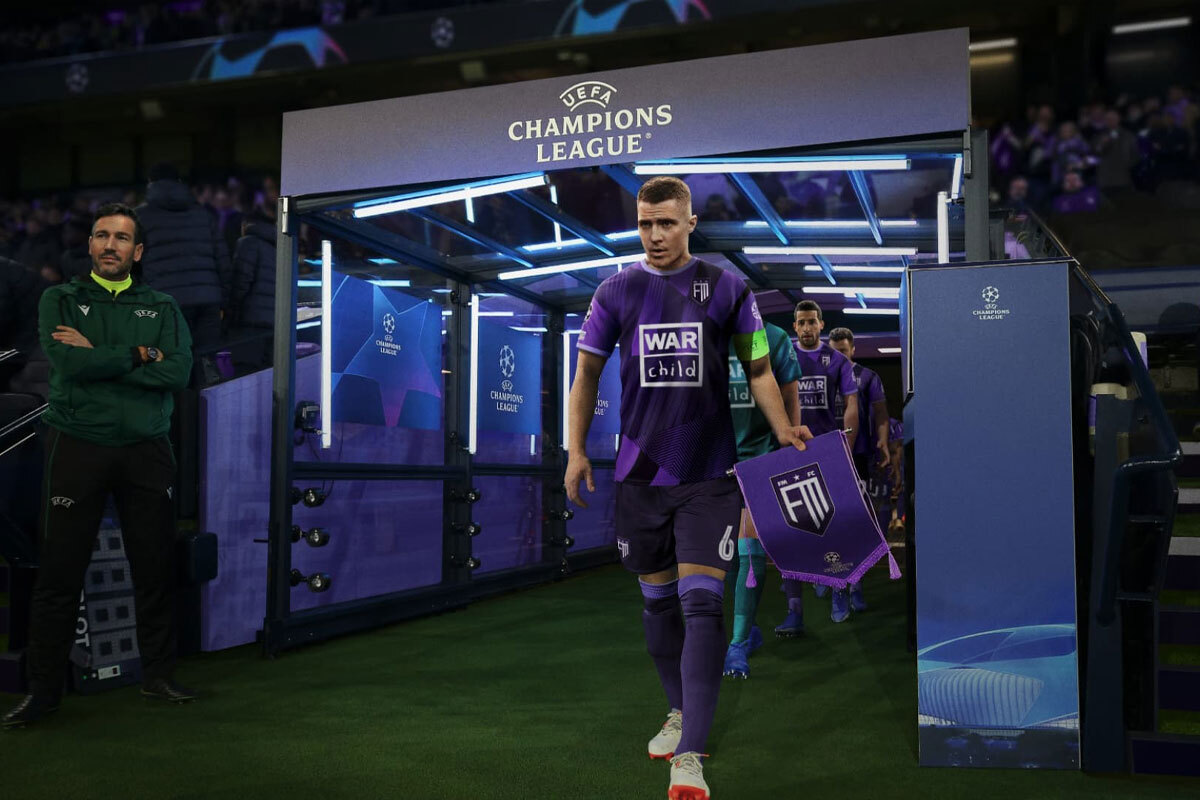 UEFA Goup stage draws
The UEFA competition group stage draws are some of the most anticipated days on the calendar at the beginning of a new season. Can Football Manager bring a new lease of life to them in FM23? Instead of watching names appear, is it possible that we could see visuals of the football club's names being hurled out of those plastic balls?
It would certainly add an extra dimension and would indeed be a complete overhaul of the game's current direction of showing cup draws. We may even be greeted by more in-depth news items following the draws including 'group of death', updated Champions League odds, the list of possible news items is endless.
The 3D Match Engine
Will we see the Champions League ball feature in the 3D match engine? Well, I'm not totally sure about that but one thing I am almost certain of is that we'll be seeing official UEFA advertising boards and possibly UEFA licenced banners dotted around and within the stadium. It adds to the realism for sure, if it looks like a Champions League game then it is a Champions League game!
In-game scoreboard and graphics
We have seen with the Bundesliga – for example – on Football Manager that the scoreboard is the one used on German television. Does that now mean we'll have the official scoreboards from UEFA that we see through Tuesday, Wednesday and Thursday on those special midweek occasions?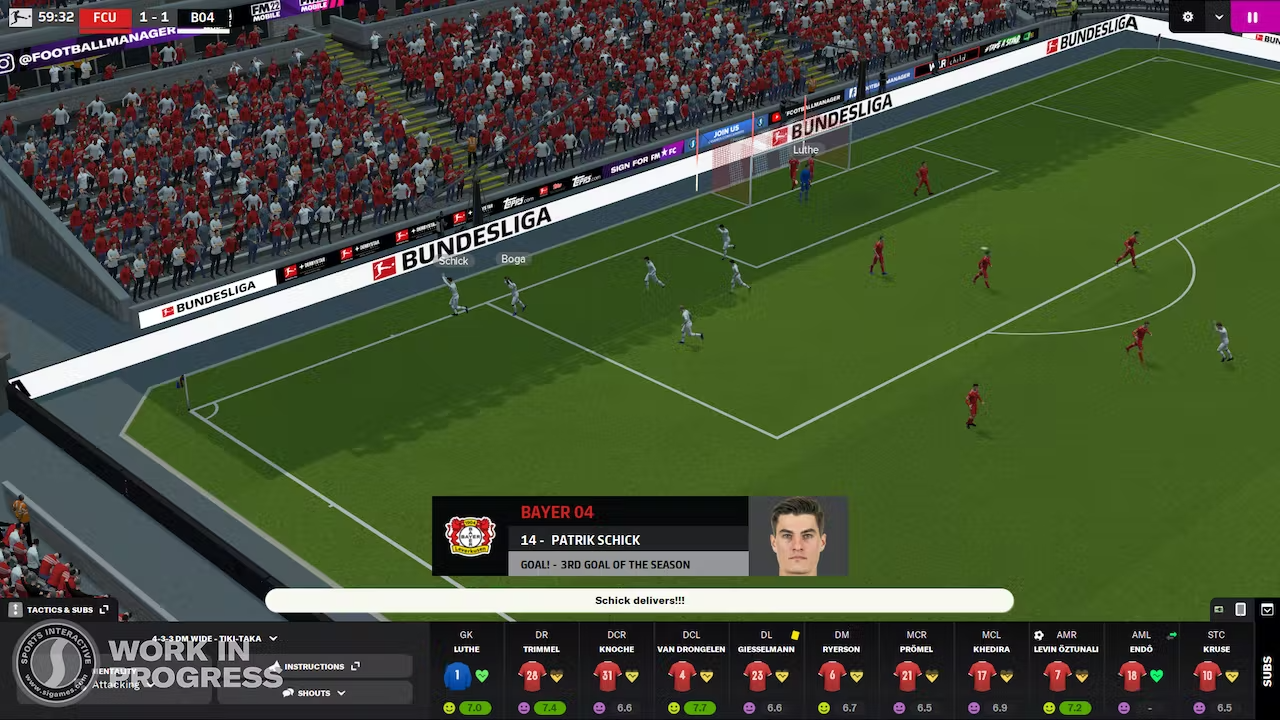 All of this going hand-in-hand with how the 3D match engine could potentially look would provide the perfect Champions League, Europa League or Conference League experience. It's an exciting announcement and one of many to expect over the coming 7/8 weeks leading up to the game's release.
Stay tuned to FMInside for all the latest news.
Thanks for reading,