An in-depth look to the Sports Scientist backroom staff role in Football Manager.
The role of the Sports Scientist was introduced in Football Manager 2017. Since then the role has been given a lot more importance with the introduction of the Medical Centre and the inclusion of the Sports Science attribute.
What are the tasks of a Sports Scientist?
The Sports Scientist is part of the medical team but he will not be responsible for treating injured players. Unlike the Physio a Sports Scientist will try to reduce the likelihood of injuries, rather than helping players to recover from injuries.
The Sports Scientist will report directly to you and he will do so from the Medical Centre, your own personal inbox and a player's profile.
The Sports Scientist will give information on a player's fitness and injury susceptibility. The better his attributes, the more accurate the information will be. This information will then help you to manage the fitness levels of your entire squad in such a way that you are able to keep your players fit during a long and hard season.
Key Attributes for a Sports Scientist
Sports Science
The competency of a staff member to accurately manage every player's fitness level in such a way that they are able to keep them in condition to play regular football.
Medical Centre
The starting point of the Sports Scientist is the Medical Center. Here he will provide you with the necessary information about the fitness of your squad. On the first tab Overview you already get a good view of your complete squad and important information on the fitness of your players. The Risk Assessment tab is also important. Here you will find even more information about the fitness of your selection and also the possible increased risks of injuries.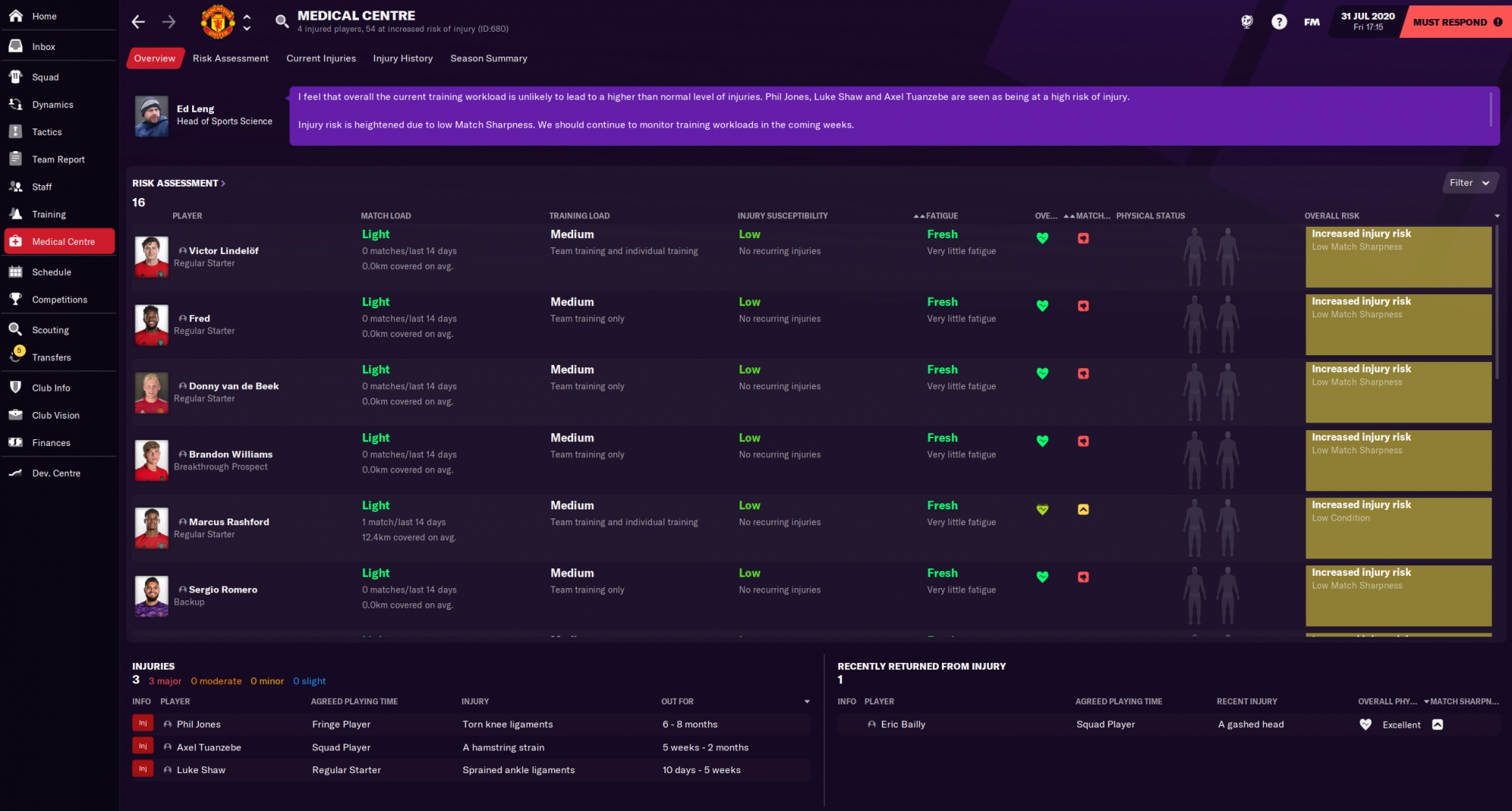 Medical Report
It is also possible to request a Medical Report per individual player (Player Profile > Reports > Medical Report). Here the Sports Scientist will give you more information about the player's Match Load, Training Load and Injury Susceptibility. This is also a good place to see if a player has recurring injuries like muscle injuries.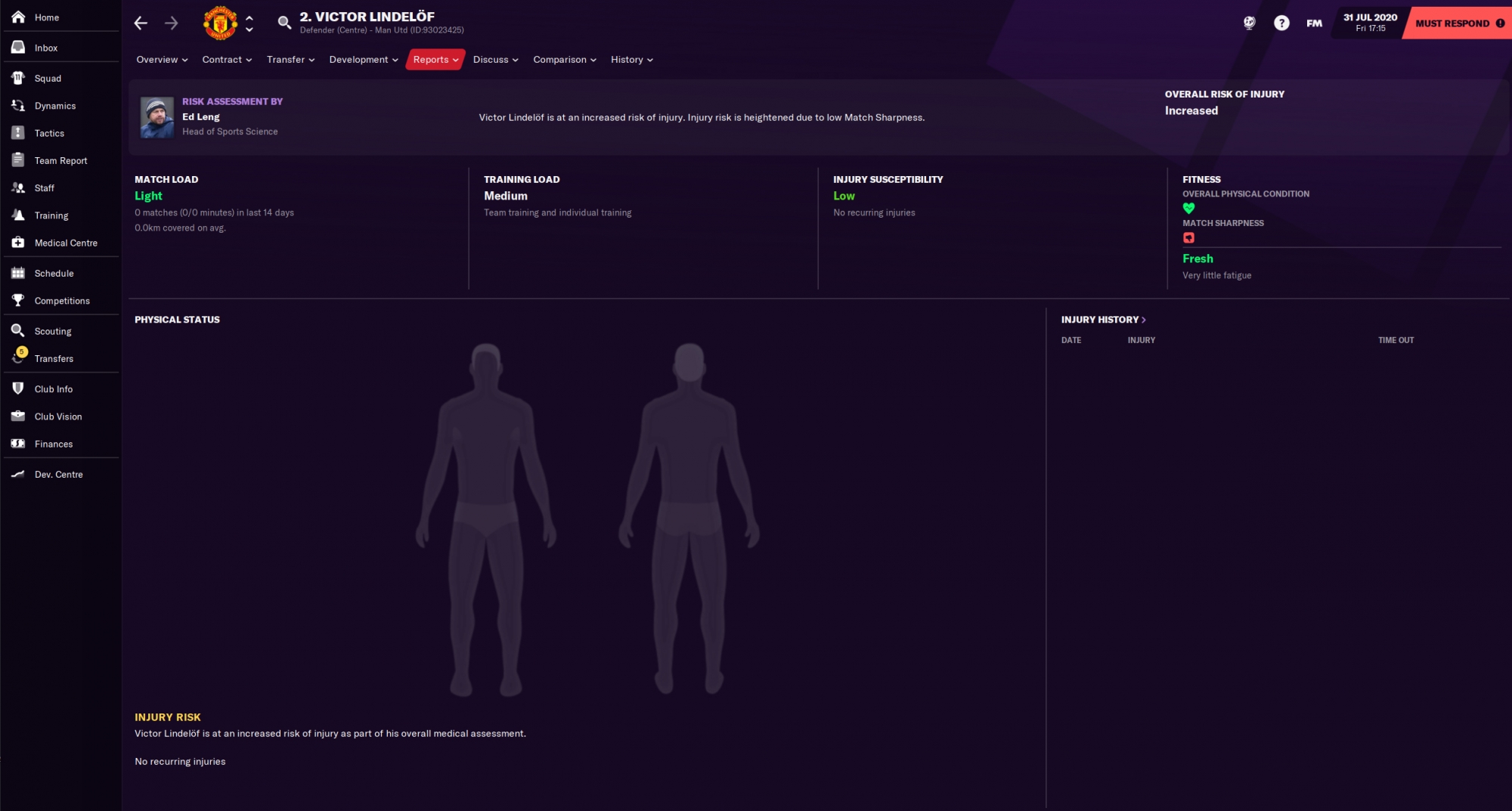 Why should you hire a Sports Scientist?
With football seasons getting longer and more intense, having a good (and big) medical staff is vital. The Sports Scientist will prove to be a very useful staff member and he will most definitely prove his worth if you pay a regular visit to the Medical Centre.
Conclusion
A Sports Scientist is a vital backroom staff role in Football Manager, especially if you manage one of the big clubs. You will need him to inform you of the overall fitness of your squad and possible injury risks, which could then lead to you rotatinig your squad for less important matches more often.