This guide will give you some tips and hints on how to unsettle a player in Football Manager. These could help lower a transfer fee or change an uninterested player's mind.
Sometimes a club refuses to sell a player to you unless you accept a crazy transfer fee. It is well known that the AI could easily ask 50 to even a 100 million for a player that isn't even that good. If you come across a situation like this there are some cheeky ways to unsettle a player which could lead to him asking for a transfer.
Making your first move
Ok, let's say it is the summer transfer window and the window has recently opened. You have identified several targets and you start bidding on your number one target. The club isn't interested in selling and your first offer gets rejected without any counter offer. You make a second offer and the other club gives you their demands, asking you a ridiculous transfer fee (100m plus).
By making a crazy counter offer, the club is basically telling you the player isn't for sale and that they don't want to let him go. This could be for various reasons, such as you being a rival club, the player being one of their star players or they expect to receive better offers from other clubs.
The club has now made it clear to you that selling isn't an option from their point of view. And that is the moment you will start using our tips.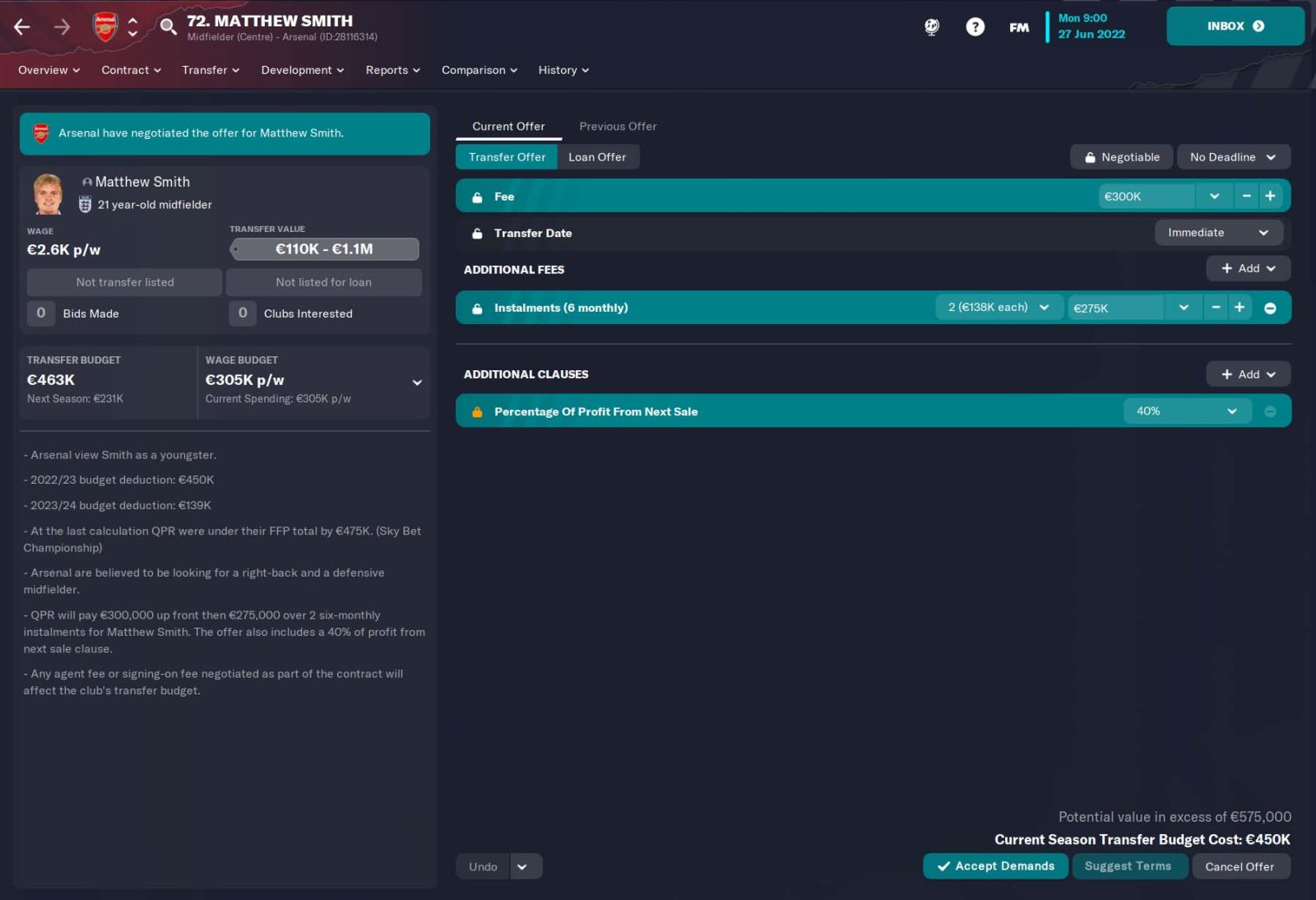 Unsettling a player
If a team really doesn't want to sell, you can attempt to force them into selling their player. It is important to know that this will only work if a player is interested in signing for your club. If that is not the case, a player will not become unsettled.
If a player is interested in joining your clubs, you can use some easy tips to unsettle him at his club. An unhappy player isn't something the AI wants in Football Manager and most of the time an unsettled player will be put on the transfer list.
We give you an easy step-by-step list of tips you can use to get your new star player or highly rated wonderkid.
1. Assign a scout to the player
Have a scout follow the player around for a period of time (preferably a month or two) so you get more knowledge of a player. Also make sure a scout watches the games of a player as this will be noticed by the player and media.
2. Attend a game
When the scout is nearing the end of his scouting assignment, go have a look at the player yourself and attend a game. This will be noticed by the media and the player.
3. Add as Top Target
After you have attended the game, head to the player's profile and fin the Transfer tab. In the dropdown use > 'Add as Transfer Target' > 'Top Target'.
This action will trigger a question from a journalist. He will ask you if you are really interested in a player or if it is simply a rumor. In the interview you will try to praise the player, but without making the suggestion you are prepared to pay big money for him.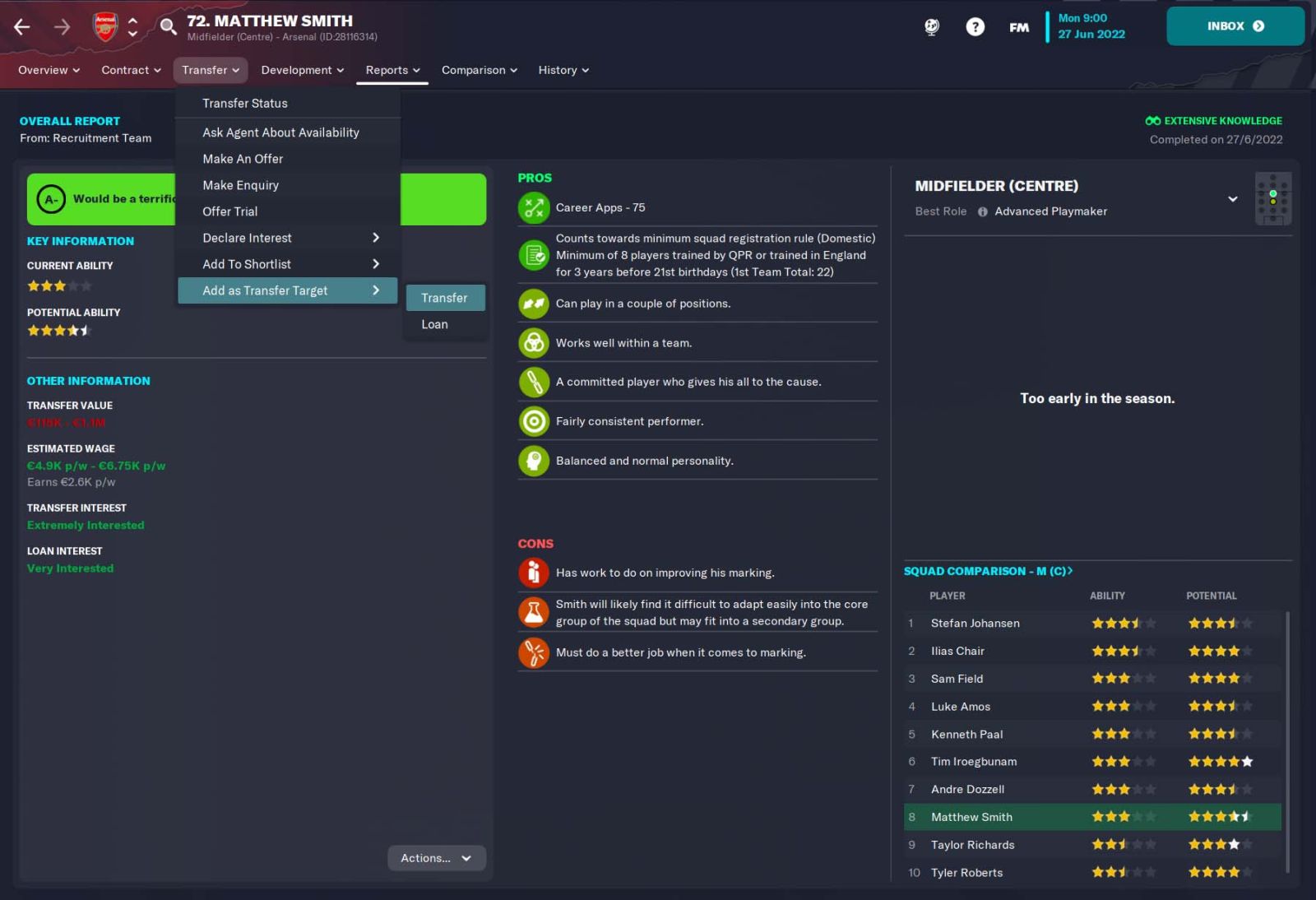 4. Actually make a transfer bid
The next step is actually making a transfer bid for the player. Start off with a reasonable but still low transfer offer. It is important that your offer isn't too low as you want to receive a counter offer.
Keep on making 'low' offers for the player over a period of time. If the player is really interested in singing for your club, he will become frustrated at one point and will ask his club to accept offers for him.
5. Blame his club
If your bids keep getting rejected, use the media to start a war on the selling club. Every time you get asked about your interest in the player, tell the media you are very keen on signing him as you try to put full blame on the selling club.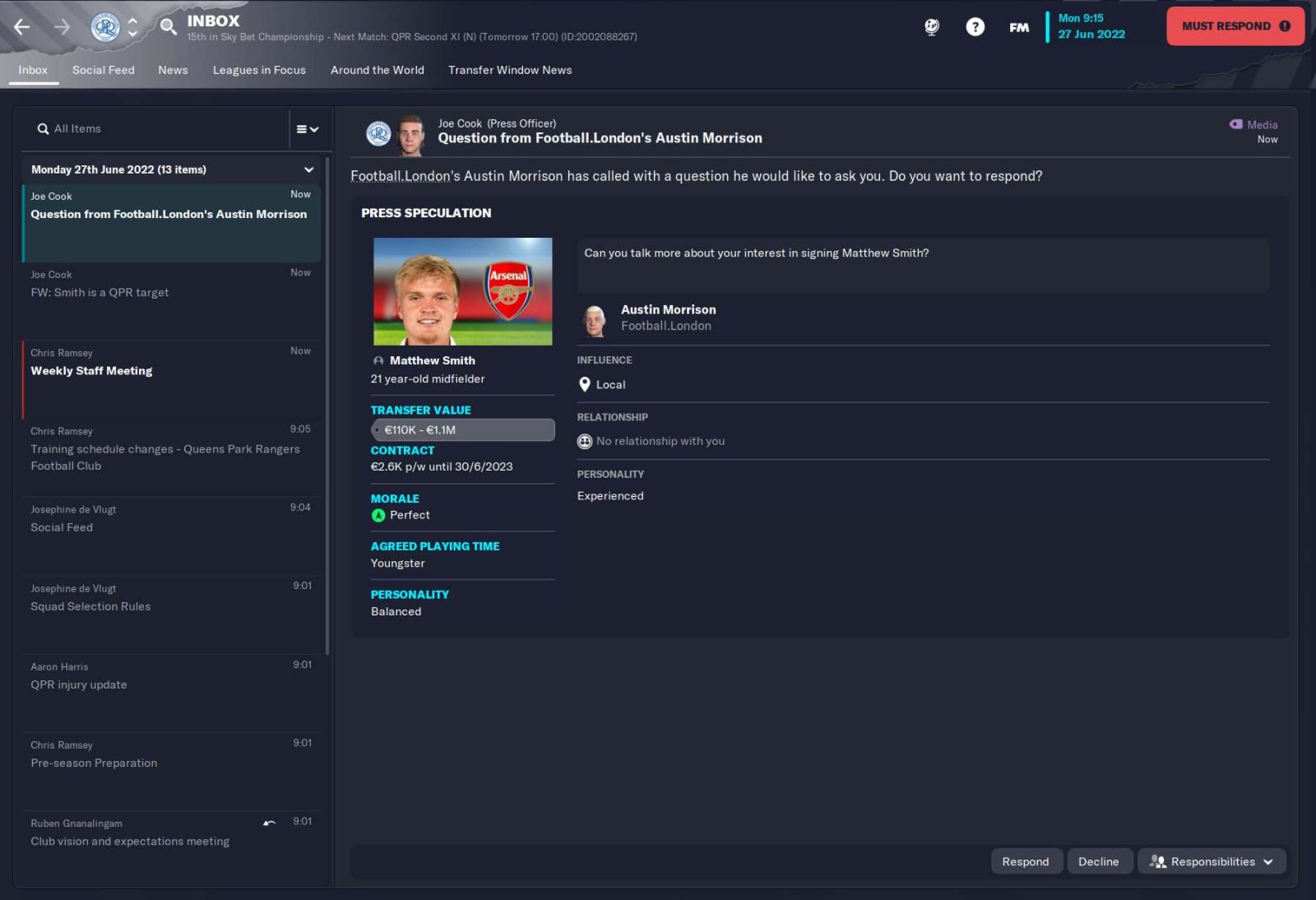 6. Use your star player to persuade him
If a player is not becoming unsettled it is time to use the big guns! Use one of your star players, ex-teammates or players with the same nationality as your target to talk in the media about the interest. To do this head over to a player's profile and look for the Discuss tab. There you can have a player praise your transfer target as he tries to persuade him to join your club.
It is important to know that a player will only do this for you if you have a good relationship with him and you will need to look carefully at which player you pick. Only a guaranteed starter or star player could successfully persuade a player to submit a transfer request