There's nothing like an injection of speed to get soccer fans up and out of their seats. A piece of individual brilliance from a speedy winger or the quick thinking of a fox-in-the-box striker can turn a game in your team's favor in the blink of an eye. Does your team emphasize fast, free-flowing football, or do they like to suck the urgency out of a game and make it into a tactical battle?
All this is true of soccer at the highest level and gameplay on the new Football Manager 2023 game available today through this page. How has the World Cup been going for you? Is your team on-course to go all the way? Have you taken advantage of the generous betting odds and exciting markets offered by betnow?
Need for speed
Fast feet, quick dribbling, a speedy turnaround in play, and rapid reflections all help make a good player great. Speed is only part of it, of course, and many fast players have the pace and skills to get themselves into great positions but need more composure to score.
Plenty of talented scorers didn't possess a yard of pace but could anticipate where the ball would fall. Have any players caught your eye and encouraged you to take a closer look at adding them to your FM2023 team?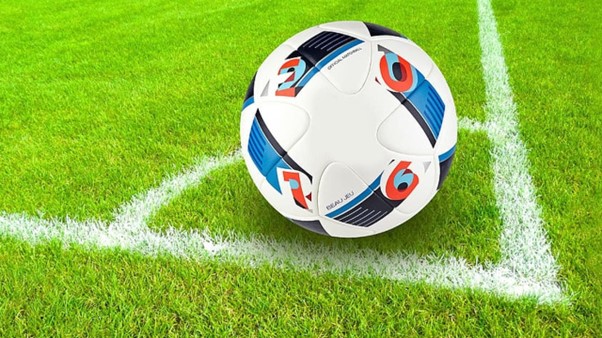 Working holiday
That is what we've been up to this week. Yes, we've been soaking up the atmosphere here in Qatar, enjoying seeing the best players strut their stuff on the big stage. But our main concern has been finding players good enough for our FM23 team. We hope to create the best team in the game and want to help you achieve the same. And that's why we have published this article.
Our football writers have studied the stats, read through the data, and compared the numbers available in gameplay to real life. Read on as we reveal our pick of the three fastest players available to sign on FM23 and watch at this winter's World Cup in Qatar.
Below you'll find our three favorite super-fast players from Football Manager 2023 that are worth considering for your team. They will also likely lend a hand if you place any bets on the winner of the World Cup, the top goalscorer, or the winner of a upcoming Qatar 2022 match shown live on TV.
Kylian Mbappe
If your FM 2023 team can afford the French wunderkind, we advise doing what you can to get him. Mbappe is as quick, talented, and good at scoring goals in the game as he has been at the World Cup. He is one of the biggest names in Qatar right now, and a successful World Cup could help establish him as the best player of his generation. Is it time for Lionel Messi and Cristiano Ronaldo to make way for new blood?
Mbappe has FM 2023 stats of 20 acceleration and 20 paces. Any experienced Football Manager player knows what that means. It's gold dust and only comes around sometimes in the game. Splash the cash on Kylian, and he'll score plenty of goals. It's as simple as that.
Alphonso Davies
Canada was surprisingly strong and ambitious during World Cup qualifying, and in Alphonso Davies, they have a player with bags of speed and ambition. The Bayern Munich winger was born in Ghana but plays international football for the Canadians. He aims to help them escape a tough group, and with his FM 2023 acceleration and pace at 19, he's a worthy signing.
Daniel James
Wales has a huge task in escaping Group B after being drawn against England, the USA, and Iran. The Dragons can go through the knockout stages if Daniel James brings his best form.
The 25-year-old on loan at English Premier League club Fulham from Leeds United has scored five goals in 38 starts for Wales, which is a good return for a winger. But not nearly as good as his FM stats which have him as 19 for pace and acceleration. He's quick, fit, and loves to score goals.
James will help bring all that to your Football Manager team, and it's possible to get him on the cheap or convince Leeds to part with him on loan again after his stay at Craven Cottage expires.