Football Manager 2023 will be released in three to four months. Time to have a chat with the FMInside team and show you our wishes for FM23!
It is that time of year again! Football Manager 2022 has brought us and thousands of other players hours of fun, but that doesn't mean we can't look forward to Football Manager 2023! With every new release players are eagerly awaiting the feature reveals by Sports Interactive and every new addition takes the franchise to a whole new level. Will we see the introduction of womens football? Will we see a revamp of the 3d Match engine?
We want to take a look at 15 possible new additions we want to see added to the game.
Football Manager 2023 Feature Wishlist
1. New Staff Roles
The backroom staff in Football Manager has been greatly improved over the past few years, seeing the introduction of the director of football, loan manager and various analyst roles such as the performance analyst and recruitment analyst.
Why not expanding the staff team once more and introduce staff members like a set piece coach, mental coach, dietician or a team manager. We feel that with these new staff roles you will be able to take the game to another level, making it even more realistic that it already is.
2. Improved Graphics for the 3D Match Engine
We live in 2022, have put people on the moon and yet the 3D Match Engine of Football Manager looks like 1992. There are mobile games that have a better looking 3D engine than FM. And yes, we acknowledge that FM is more than just the 3D match engine but having out-dated graphics is something we can't look away from. We truly hope that one day Sports Interactive will decide to use a new and improved 3D Match Engine.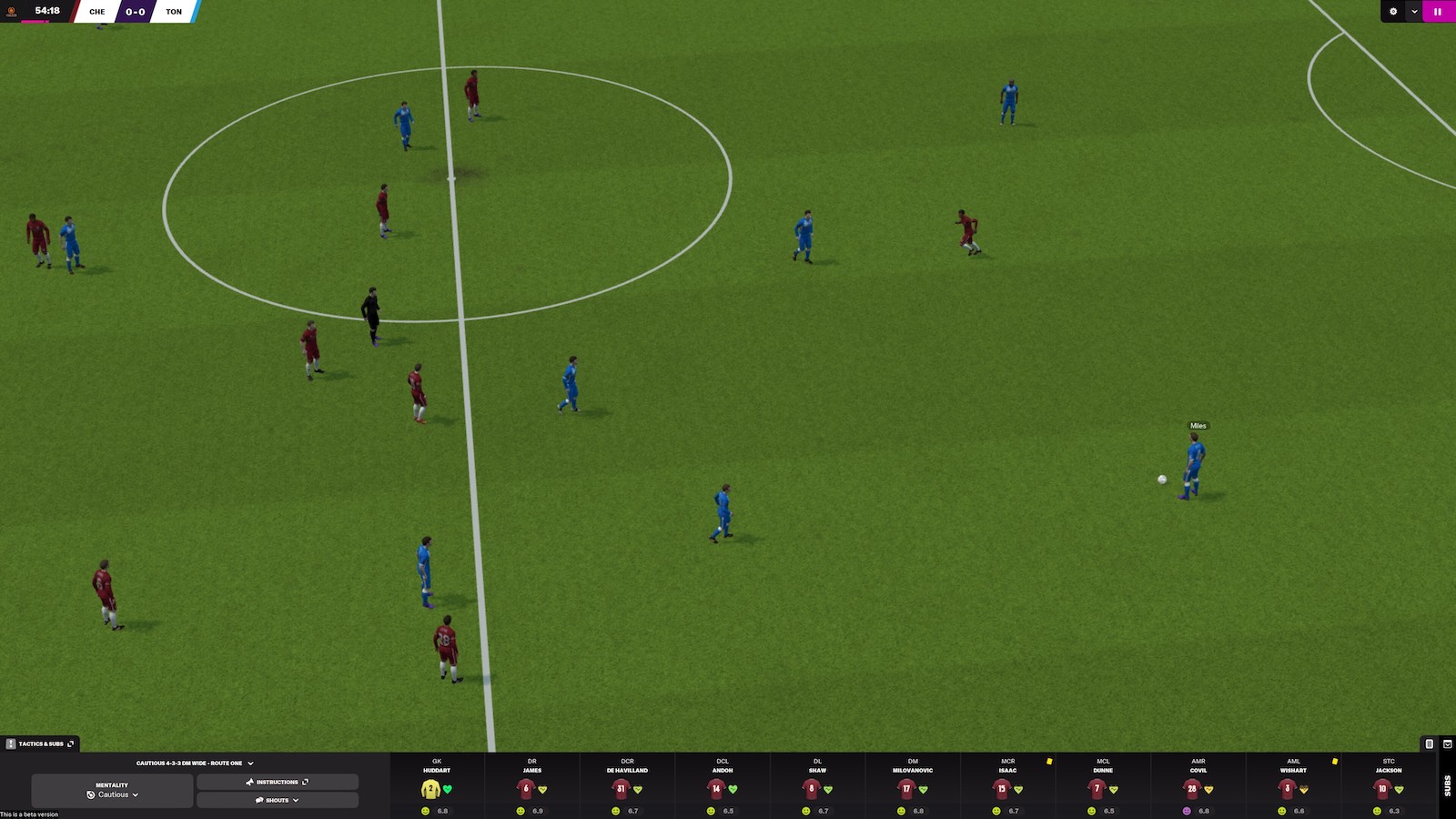 3. Smarter UI
With all the new additions to football manager in recent years, the overview and logic is sometimes hard to find. The way you click through the game as a user in many cases leaves a lot to be desired and could be much better. Sports Interactive should seriously consider overhauling the Football Manager UI so that clicks can be reduced and action buttons placed throughout the game more logically.
4. Relive old databases
Of course it would be great if you could relive old seasons in Football Manager. We know all too well that it would never be possible due to licenses and rights, but that does not alter the fact that we secretly always hope for it! How cool would it be to relive old times with the modern Football Manager and relive some great old seasons!
5. Become a real manager
The same actually applies to this wish. Due to rights, it is virtually impossible for Sports Interactive to make it possible to play as a real manager. Still, we all agree that it would be super cool to be able to play as Pep Guardiola, Carlo Ancelotti or Jose Mourinho. It could add a new dimension to Football Manager!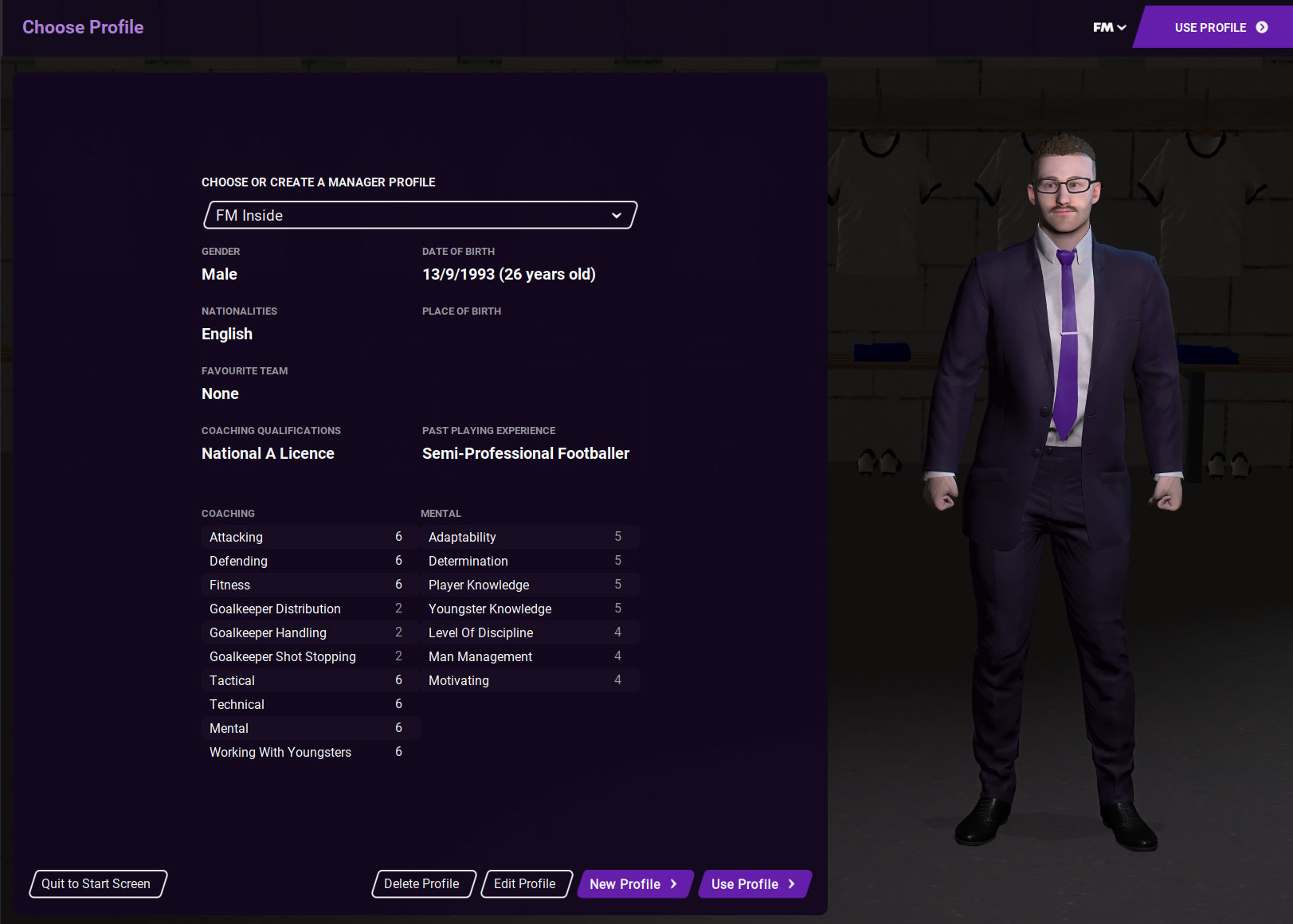 6. World Wide Friendly Tours
Today, clubs from the Premier League and other major leagues travel around the world in preparation for the new season. During those tours they do not play against local teams, but they play against top teams from their own league or other competitions. It's about time Football Manager implemented this and made it possible to be invited to a world tour where you play against some big opponents as a big marketing stunt.
7. Always train with first team option
Players from youth teams train with their own teams. If you want them to train with the A-squad, you really have to place them in the first team. That causes a lot of hassle if you then have to make this player available for matches of the U19 or reserve team. It would therefore be much more logical if there was an option where you as a manager can determine which team a player trains with, without this affecting the team where the player will play his matches.
8. Training for international teams
International management has been neglected in Football Manager for years. You have a limited number of options as an international manager and are not even able to set up normal training. Playing as national coach of England, the Netherlands or Brazil can be expanded considerably, so that this piece of management will also become a real challenge.
9. More tracking of club records
Club and player records are maintained in Football Manager but on a very small scale. You have an overview of certain records, but that's where it ends. Yet in real life you see that records are much more extensive. We would therefore like to see an extension to this part with, for example, top 10 lists of players with the most games played, most goals. This way you create more depth in the game and you will be able to get much more involved in the club you train.
10. Better graphical backgrounds
During the last editions of Football Manager, the graphic backgrounds made their appearance. When you enter the boardroom you really see a boardroom, during a press conference you see a press room. Still, the quality of these backgrounds is quite low and we think this could be much better. In addition, the number of different backgrounds could be increased and it would be interesting to have a moving background. An idea would be to see a team training in the background while you visit the training tab. It would then be completely cool if the moment you visit that tab, the team actually does the training exercise that you have selected at that moment.
11. Better and dynamic sponsorships & tv deals
Dynamic youth rating was already a big step in the right direction in terms of dynamics in Football Manager. However, there are still quite a few steps to take when it comes to the financial aspect of the game. It is still not possible to really grow a competition in terms of revenue and sponsorship deals. These should also be really dynamic and able to grow as multiple clubs perform well over a longer period of time. For example, there could be shifts in the football landscape and you really create a virtual world that is completely different from the real world.
12. Club owner attrbutes and personality
Every club in Football Manager has an owner or chairman, but that doesn't help you very much in the game. The attributes of directors are hidden and that is a shame. Why are owner and board profiles not visible? For example, it can be shown here that a chairman has no patience with his managers and fires one after the other. It would be interesting for players who like to manage several clubs in one save to determine if the club they applied to really suits them.
13. Blank player role
The introduction of player roles made creating tactics a lot easier. The roles have preset instructions and behave according to those instructions. Still, it's a shame that some instructions are hard coded and you can't edit them. It would therefore be nice to have a blank role for each position so that people can fill this in and come up with their own ideas. This way you can get started with creating your own roles and really give the making of tactics a new dimension.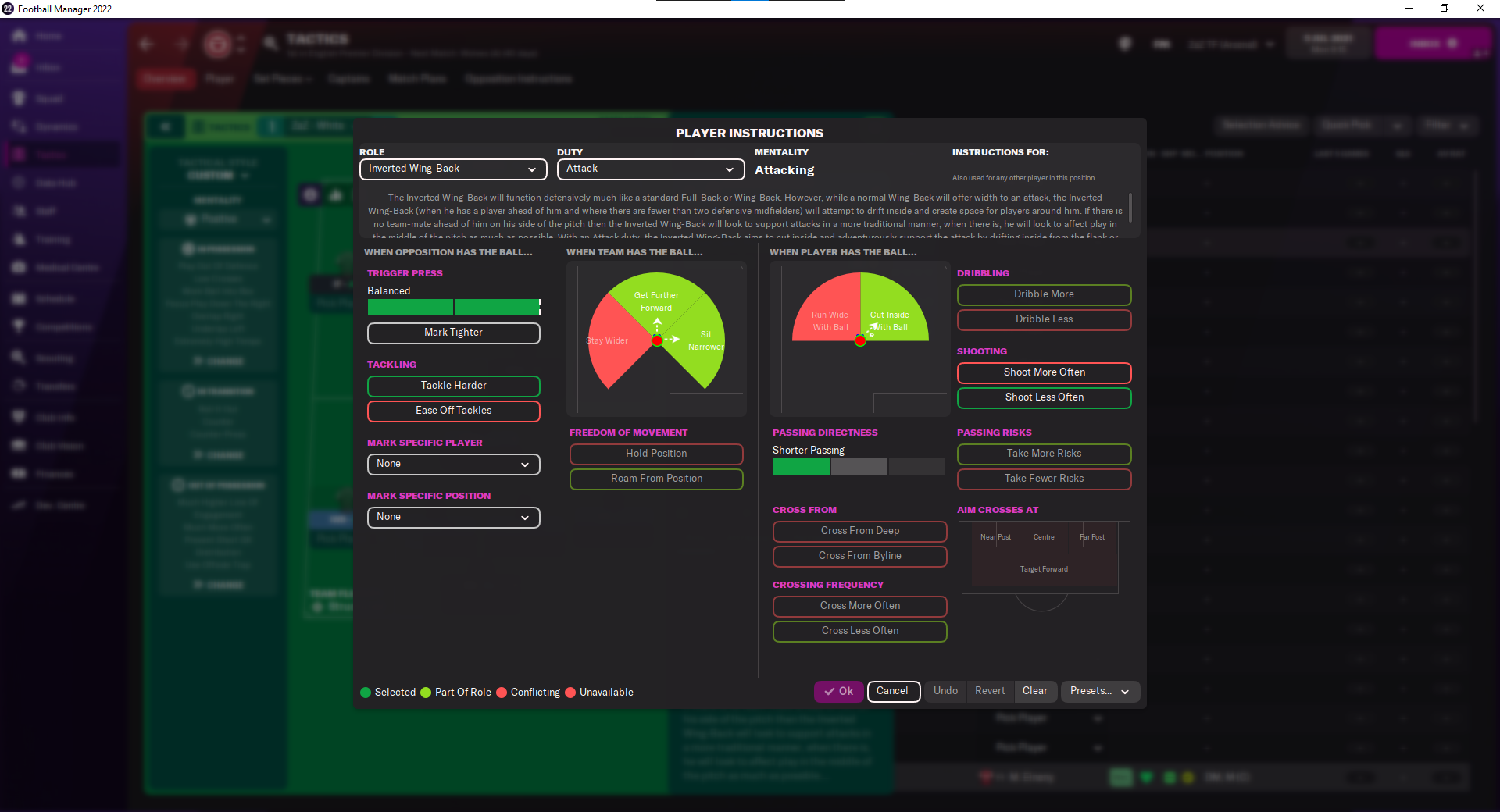 14. New Leagues
Although there are already more than 100 playable leagues in Football Manager, as players we always want more! Africa, South America and Asia are underexposed continents when it comes to various competitions in FM. Give us extra competitions in Africa or Asia so we can get started here too! The new leagues created by the community show that it doesn't take much effort to implement and it would be a great addition to the game!
15. Able to coach U19 or reserve teams
One of the longest-standing wishes is to coach reserve and youth teams in Football Manager. As a starting coach it would be great to take your first steps in management as a youth coach or coach of the reserves before you take the step to really get started as a manager.
Interim manager
The same actually applies to the role as interim manager. It would be cool to act as an interim pope and get hired for a few months to save a club from destruction.
Your feedback
A large list of feature wishes but we also want to hear from you! Do you have any feature wishes you would like to see in FM23 or future editions of the game? We would love to hear from you!