Football Manager 2022 sees a complete revamp of the Transfer Deadline Day.
Deadline Day revamp
Football Manager 2022 sees a massive revamp to the transfer deadline day. The final day of the summer or winter transfer window is always very hectic. With the importance of social media these days, the deadline day sees a massive increase in log-ins, posts and activity, making clear it is one of the most important days during the football season, or as Fabrizio Romano call it: a day like Christmas.
Sports Interactive have tried to reflect the importance of the transfer deadline day and have decided it was time to revamp the transfer deadline day experience in Football Manager. In previous versions they already had a feature where the game would stop processing more often on deadline day and they had some special graphics added to that experience. For FM22 the team has decided to revamp this area to make it better than ever.
Transfer rumours
SI have not only revamped the deadline day, but they have also changed the build-up towards the final transfer day. The rumour system has been improved and you will receive a lot more transfer rumours during the entire window. As the deadline day approaches, the number of rumours will increase and you will asked about possible transfers during press conferences and new interaction moments with journalists.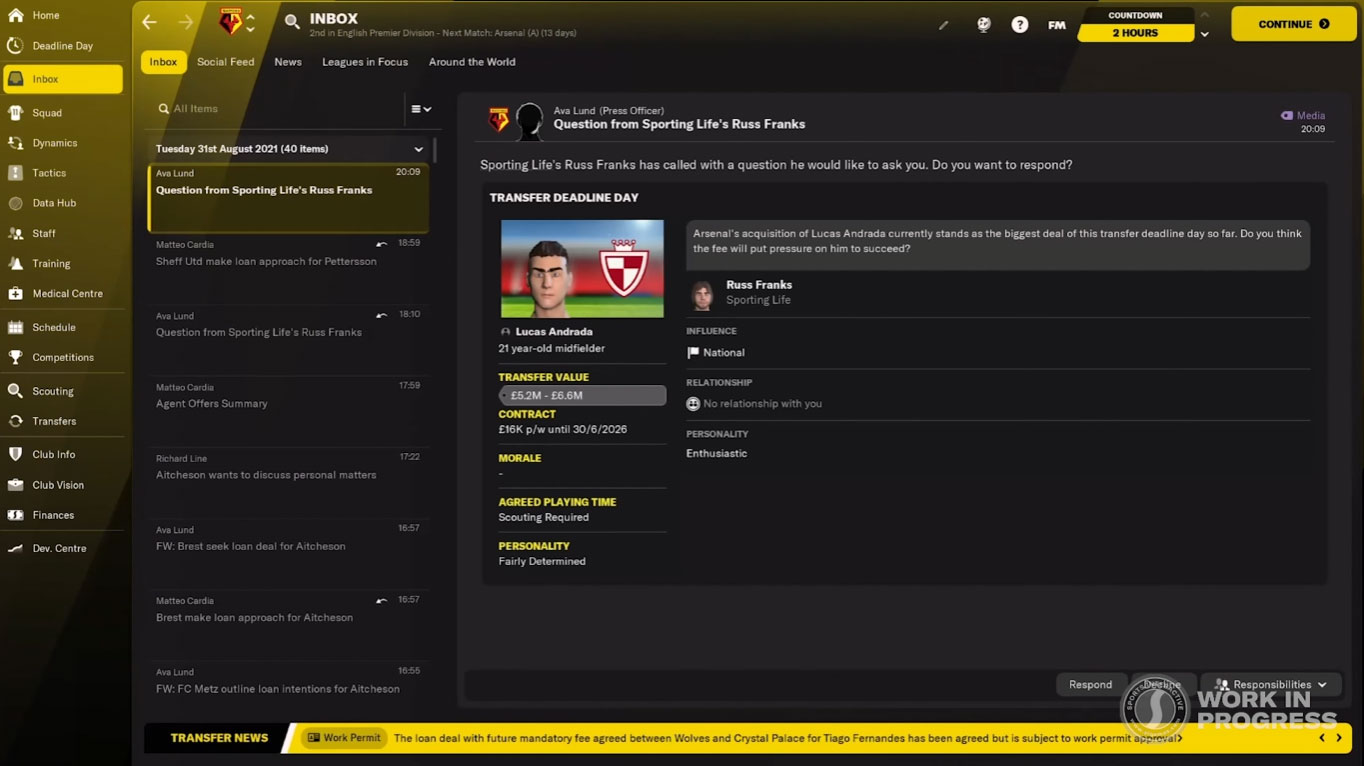 Deadline Day
When the final day of the transfer window has started you will receive a new option in the menu: Deadline Day. Clicking on this item will take you the new Deadline Day area. Here you see flashy gold and black colours, which have been used by Sky Sports over the past couple of years.
Here you have two main sections: Deadline Day & Transfer News.
Transfer News
An overview screen that allows you to quickly scan the latest rumours, headline stories, social media reactions on transfers, a fan poll and a Live feed of the latest rumours and completed transfers.
Deadline Day
This area will give you a more detailed look on the deadline day options in terms of transfers. Here they have placed four different tabs.
Agent Offers
A list with players who have been offered to you for a possible transfer.
Attracting Interest
A list of your own players who have attracted the interest of other clubs for either a transfer or loan. Here you see the number of clubs interested, how many bids have been made and the possible value of the transfer.
Contracts Expiring
A list with players who have expiring contracts. The text in the game states: either renew the contracts or sell the players for a fee otherwise the risk is to lose them for nothing.
Listed Players
An overview of the players you have listed for either a transfer or loan move.
Screenshots
A series of screenshots of the new Transfer Deadline Day in Football Manager 2022.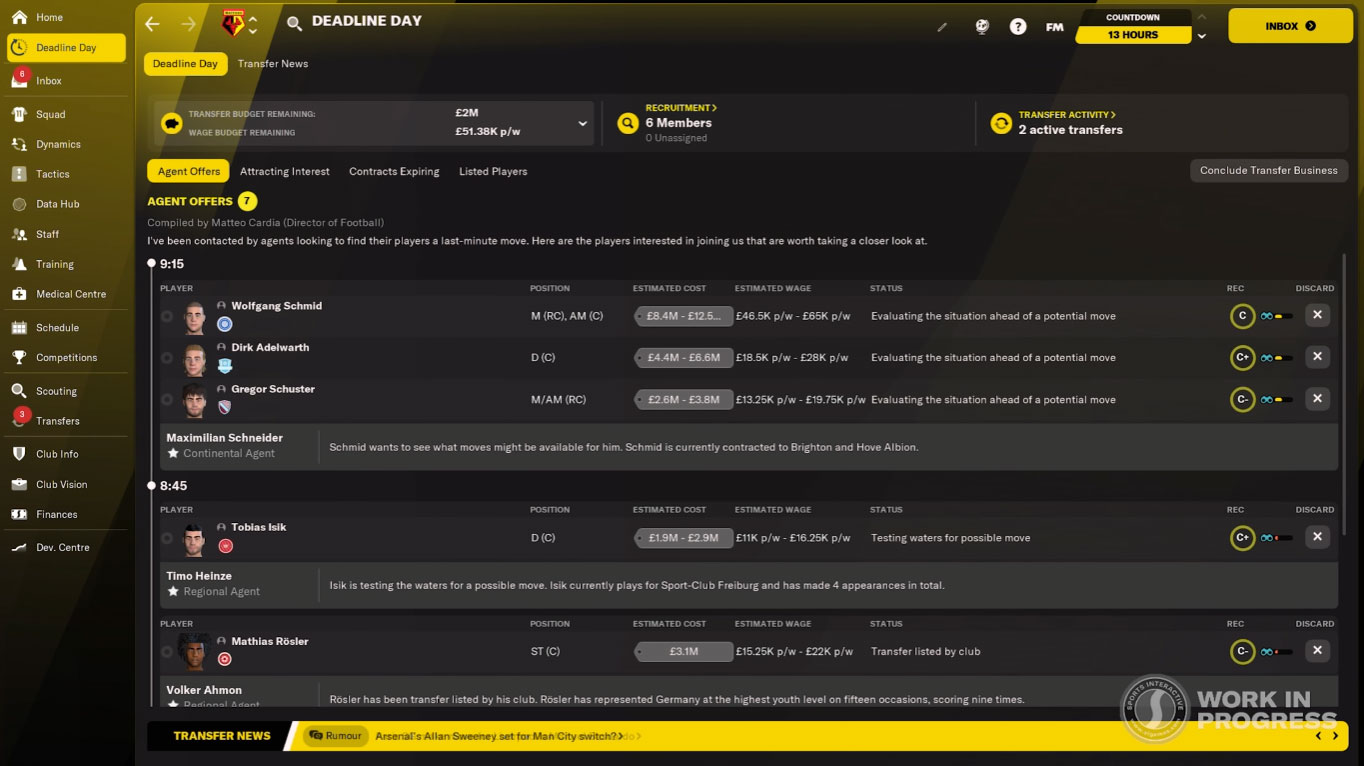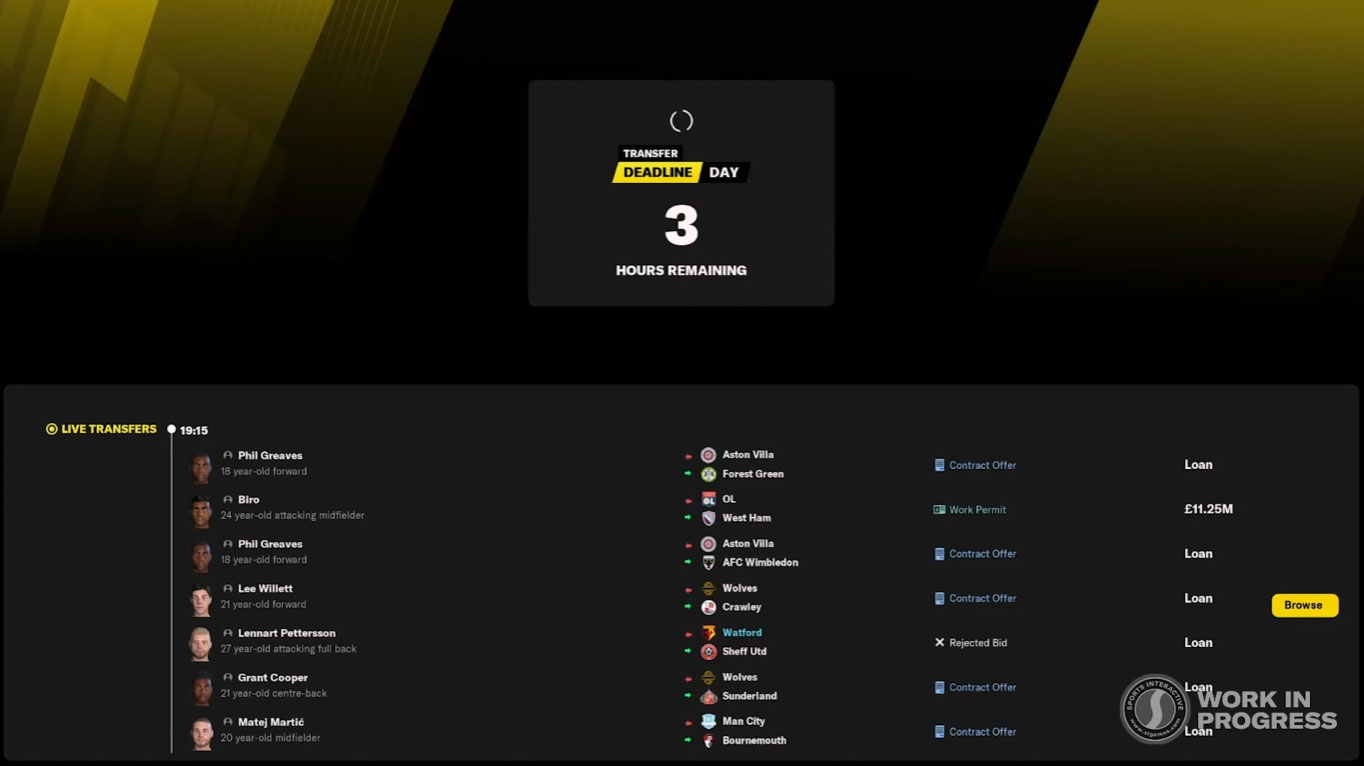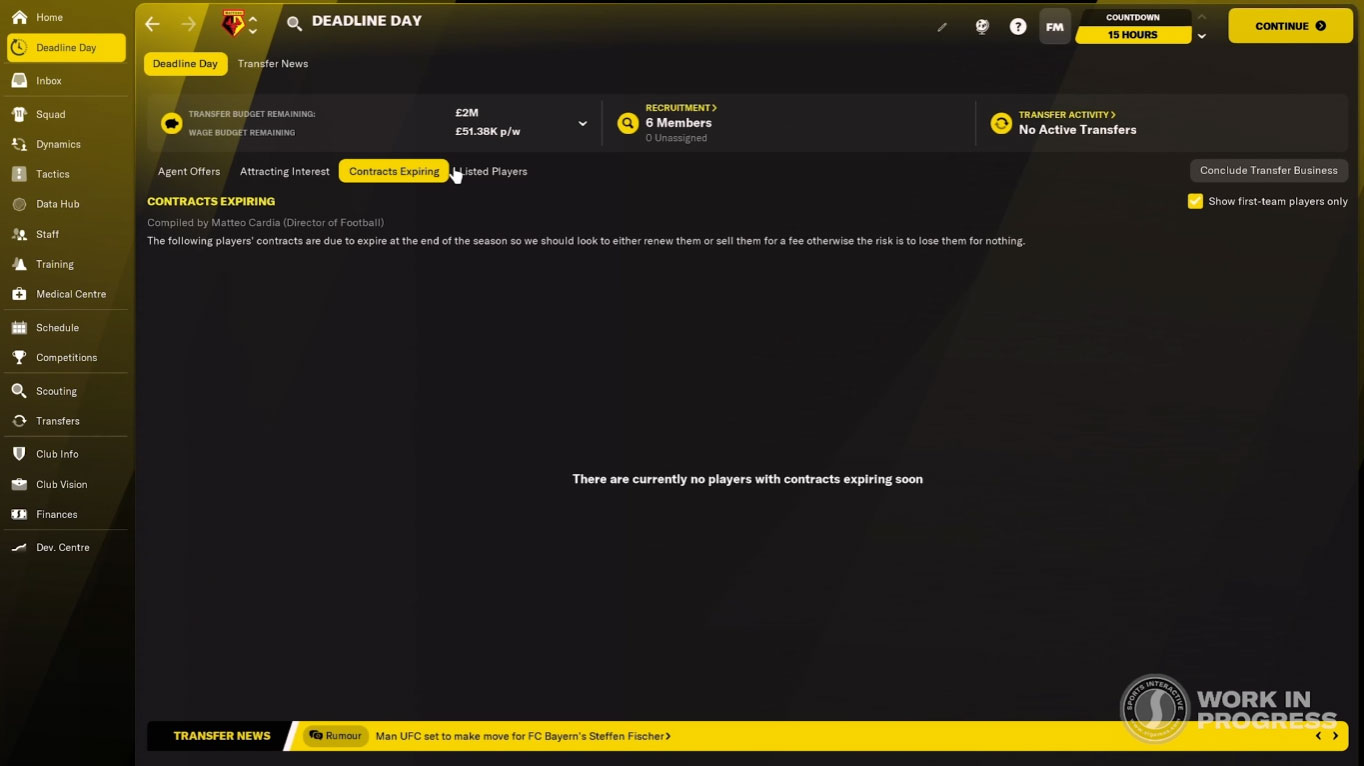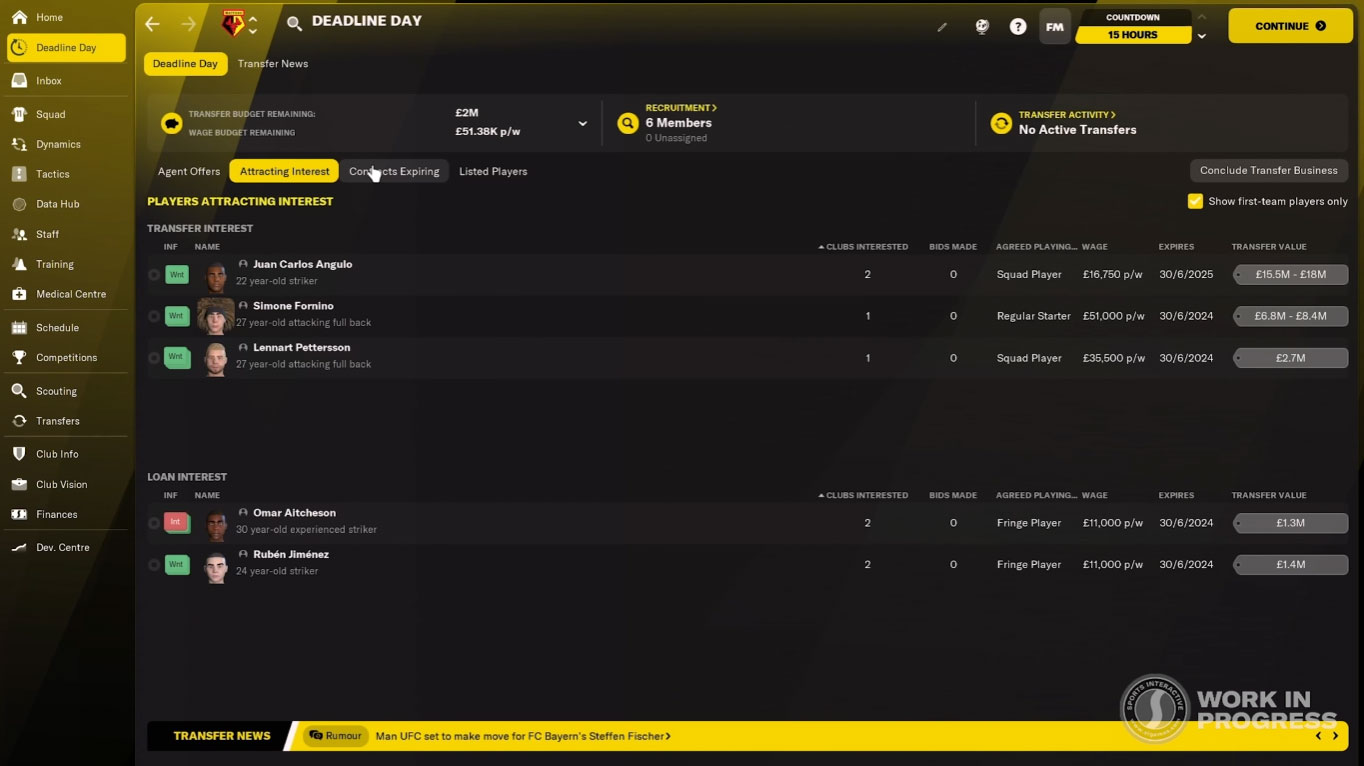 FM22 Feature Video