A 4-1-2-1-2 Tactic Both Great At Scoring Goals & Preventing Them! Tactic was created by LSPlaysFM.
Welcome guys to my 4-1-2-1-2 Unbreakable Diamond Tactic which focuses heavily upon counter attacking, defending well and outscoring your opponents whenever possible in order to win games!
I used this tactic in a personal Glory Hunter-Type save with Atalanta and also tested this tactic in FM21 in a simulated test saves with Liverpool and have even been using in my Norwich City stream save over on Twitch!
To help explain the tactic and how it works as well as all the results of my various played and simulated saves, I created a tactics video over on my YouTube channel LSPLaysFM! You can find the video below:
You can also see in more detail below exactly how the tactic works and the results with various screenshots below as well if you'd prefer.
The tactic is a Narrow 4-1-2-1-2 Diamond formation and does rely upon its athletic wingbacks, an advanced forward who is either very pacey and/or good off the ball and then a Deep Lying Playmaker to sit in front of the defence when your Wing Backs push up in attack and who is preferably a very decent passer of the ball in order to help build attacks from the back with their range of passing.
In every save each team has performed very well, both equally as good defensively often having the best or one of the best defences in the league as well as the best attack! With Norwich & Atalanta both teams have performed arguably above expectations. On top of that, in 2 of the 3 saves, the Golden Boot winner has come from the side using this tactic (Mohammed Salah & Musa Barrow).

As I have stated this tactic does phenomenally well offensively and focuses mainly upon counter attacking. However just because of that, does not mean that the tactic doesn't work for big teams, because as shown by my Liverpool test, it most certainly does work for teams of any real size.
The tactic works as follows (check out the screenshots below to see exactly how its set up):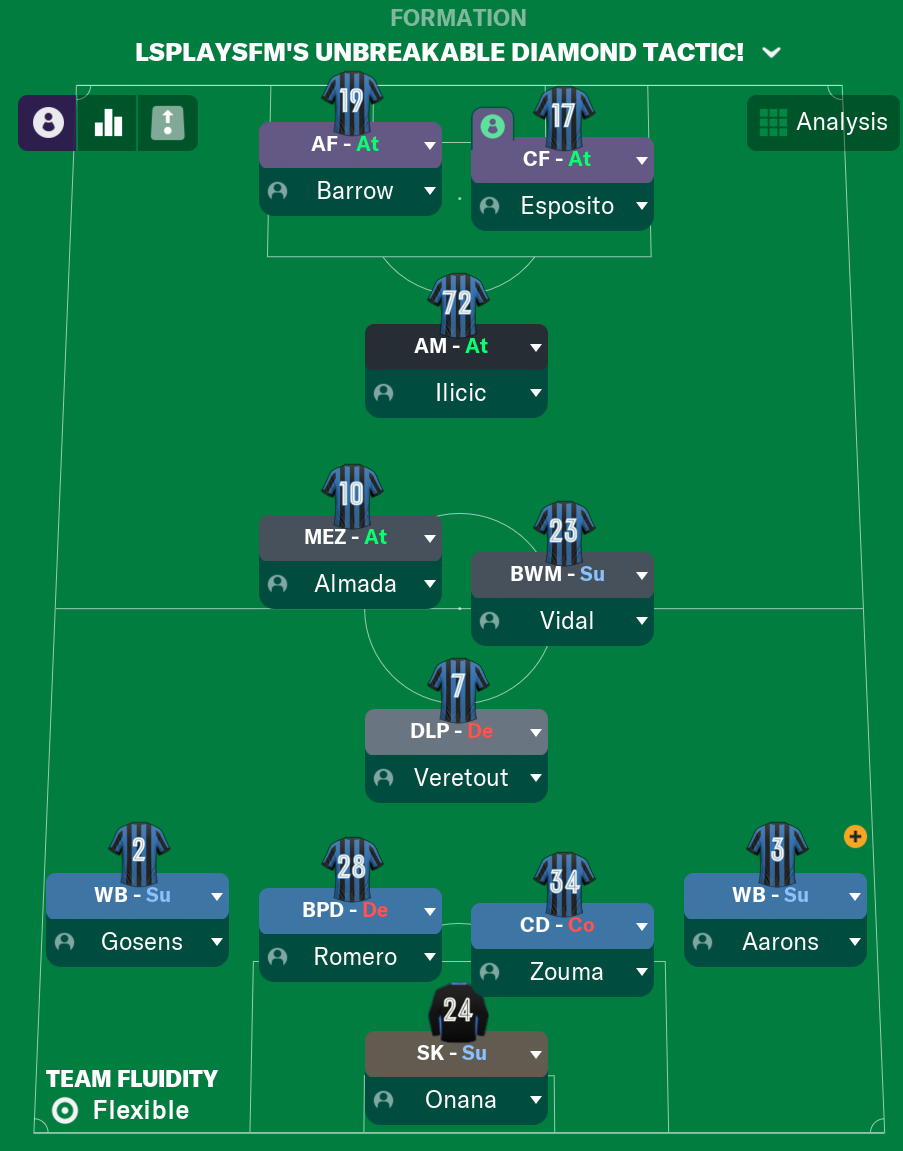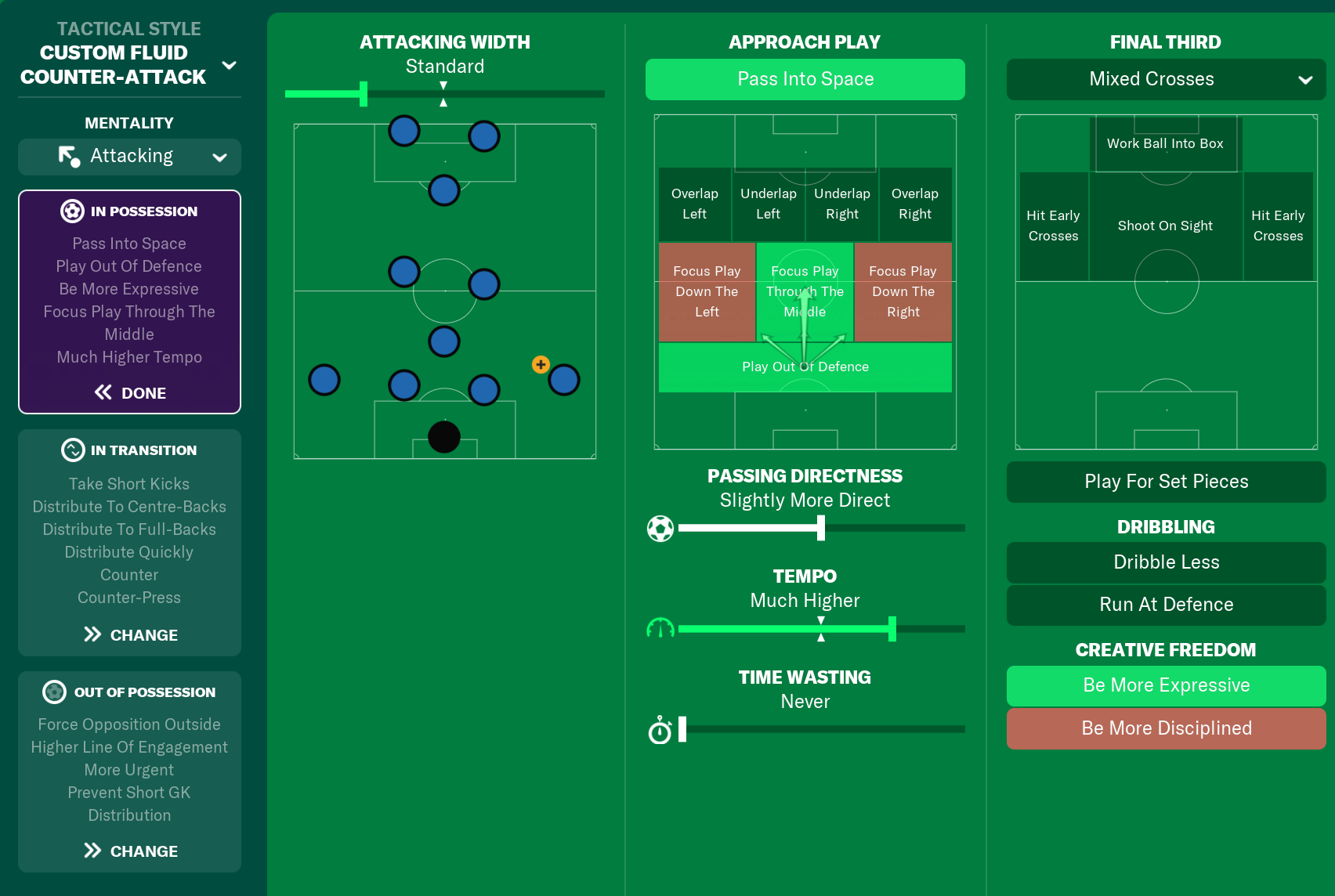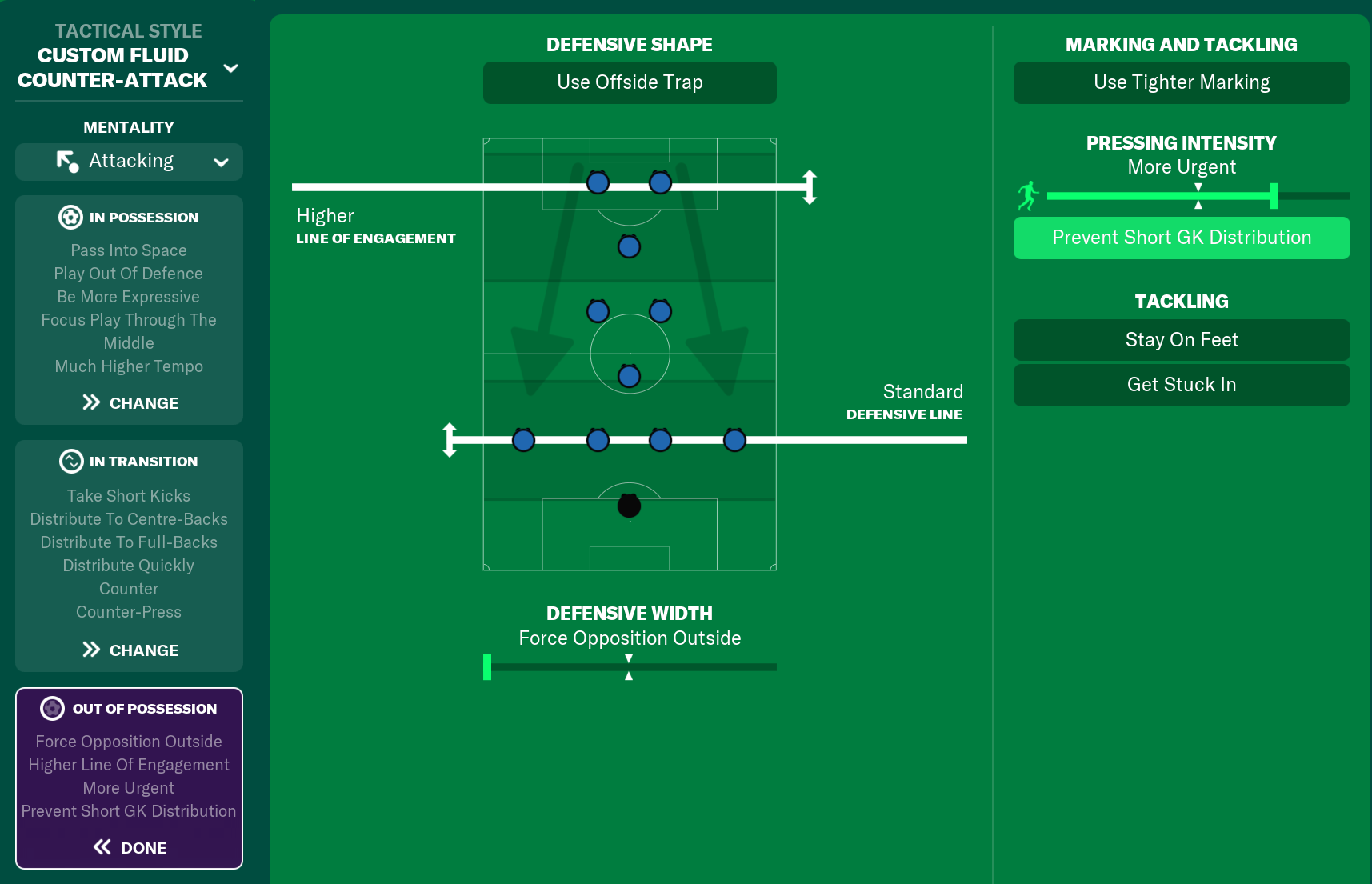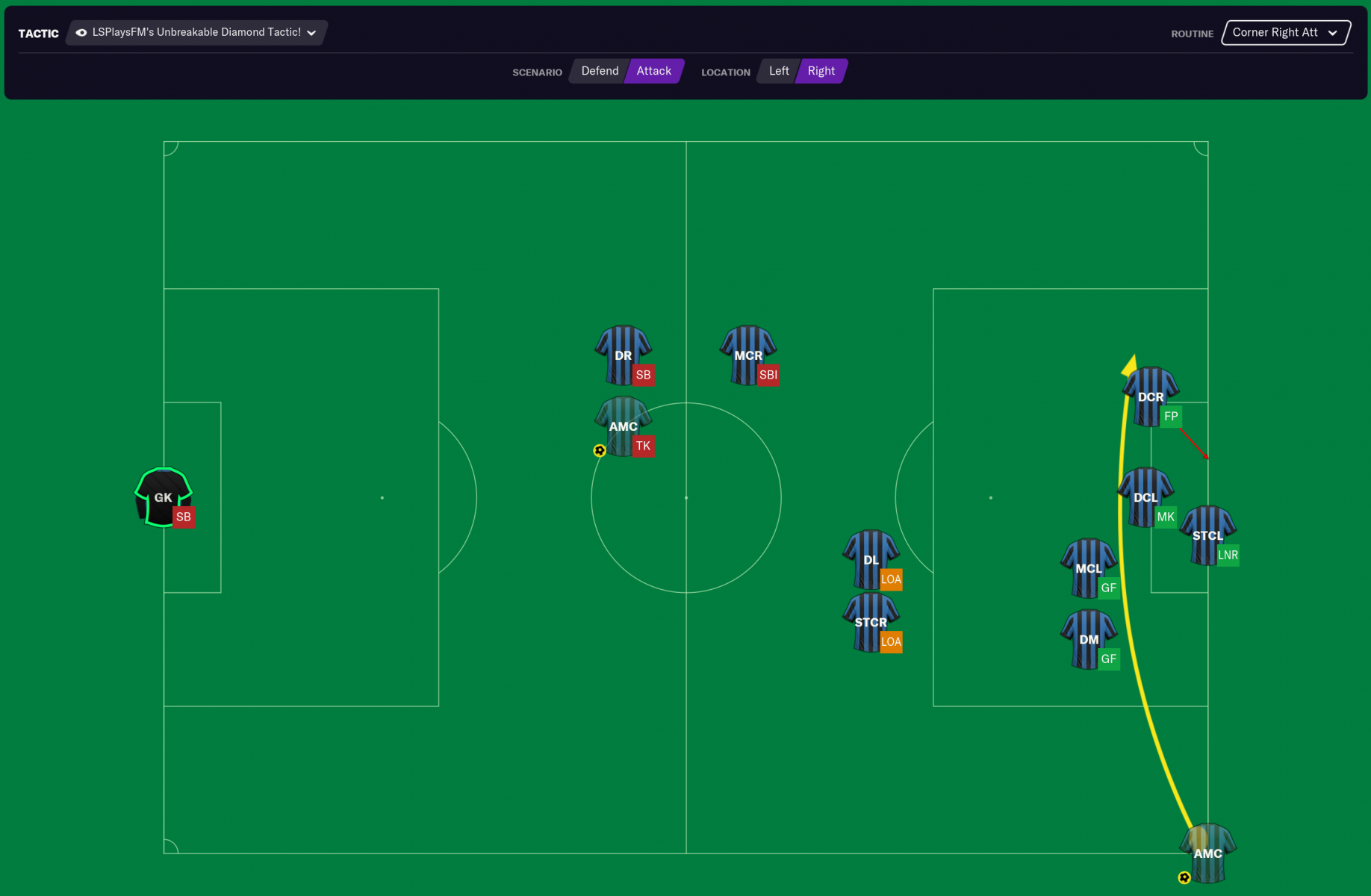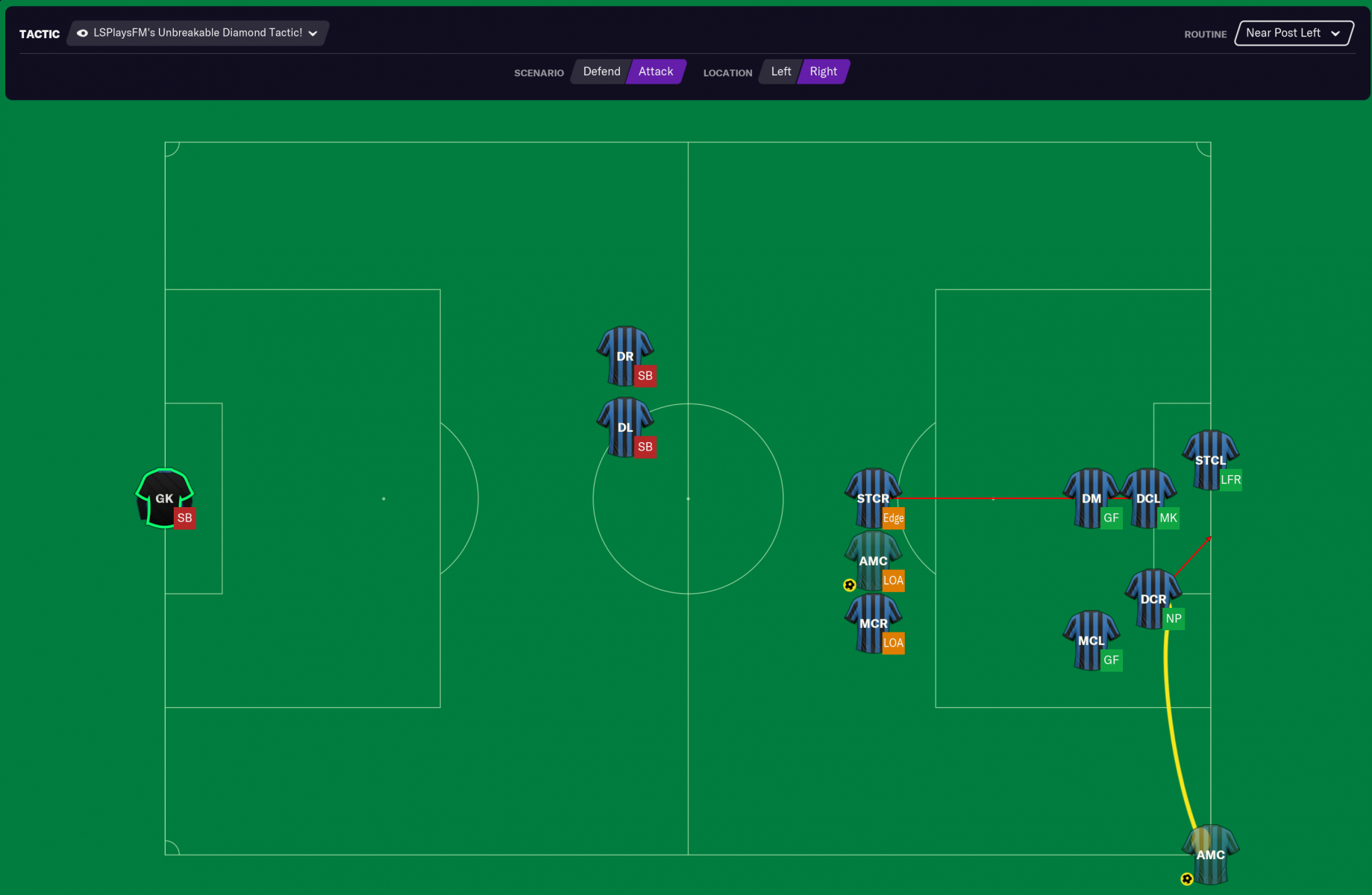 Just so you are aware with other Set Pieces these are set to default options as I found they worked well for my sides, should you want to adapt them then feel free.
Also in addition to this, my training & opposition instructions are set to be handled by the Assistant. In terms of player instructions these are left to the defaults that each role provides the players with. I have not adapted these so this may be something you look at improving yourself when using the tactic.
Using this tactic at Atalanta in my offline save we managed to finish comfortably as winners of Serie A in what is now our third season. We finished the season up on 100 points, with 31 wins, 7 draws and 0 defeats after going unbeaten and actually breaking the Serie A record for games unbeaten now sitting currently on 62 games without defeat. In addition to this we also had the best attacks and defence in the league with 111 goals scored and only 21 conceded. Finally, using the tactic we also reached the Champions League Final sadly losing in ET to Man City and even had the golden boot winner in Musa Barrow scoring 41 goals in Serie A in only 35 games!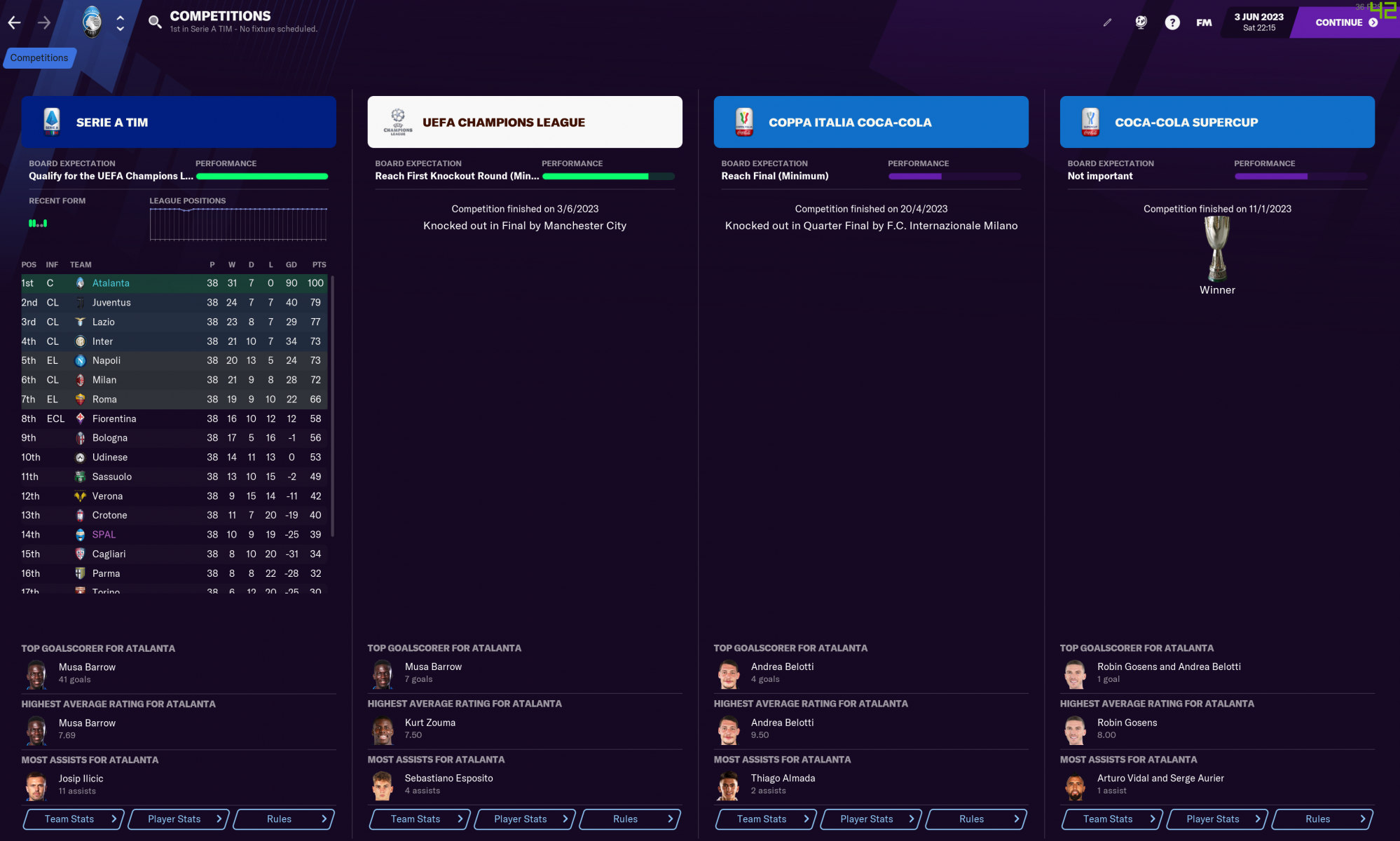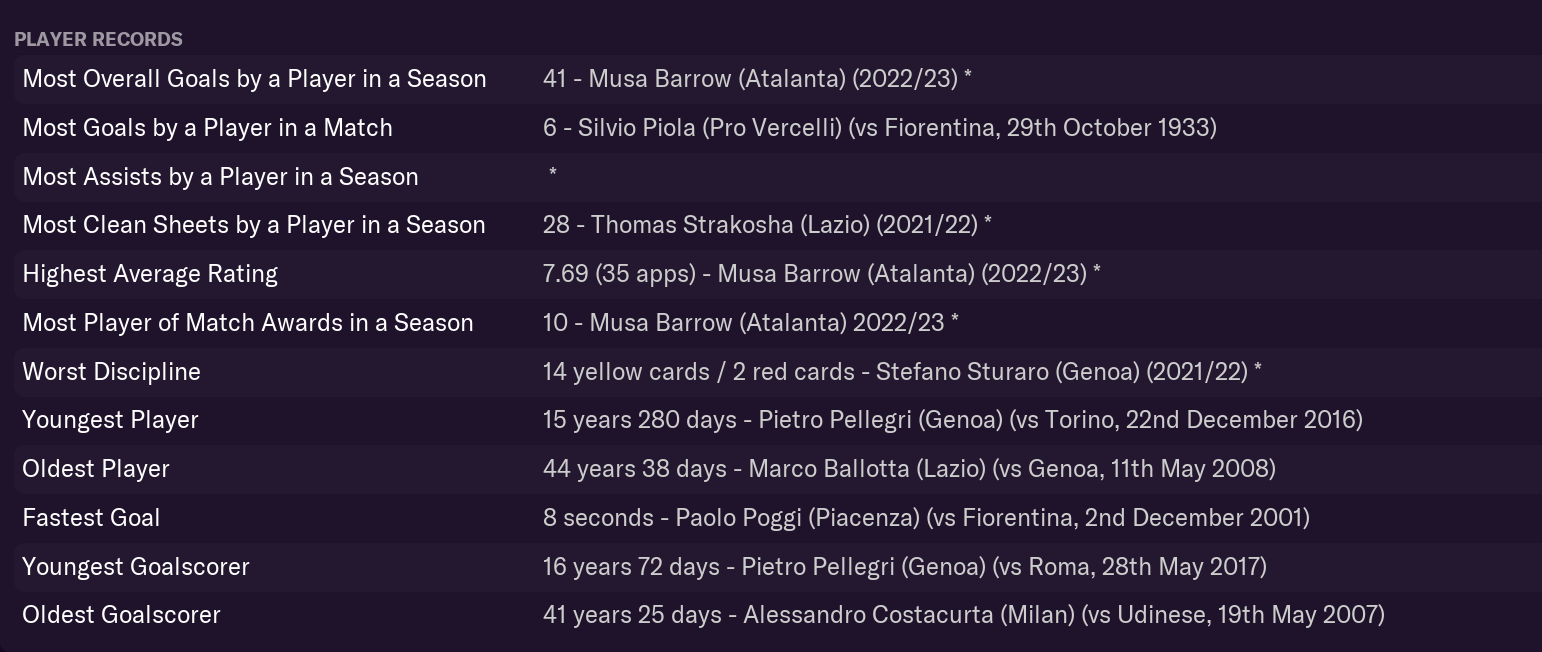 Below you'll find the analyst stats for my Atalanta side. They were the best offensively and were even more impressive defensively IMO. It was also the case across both of my other saves with Liverpool & Norwich City (which I'll come too shortly).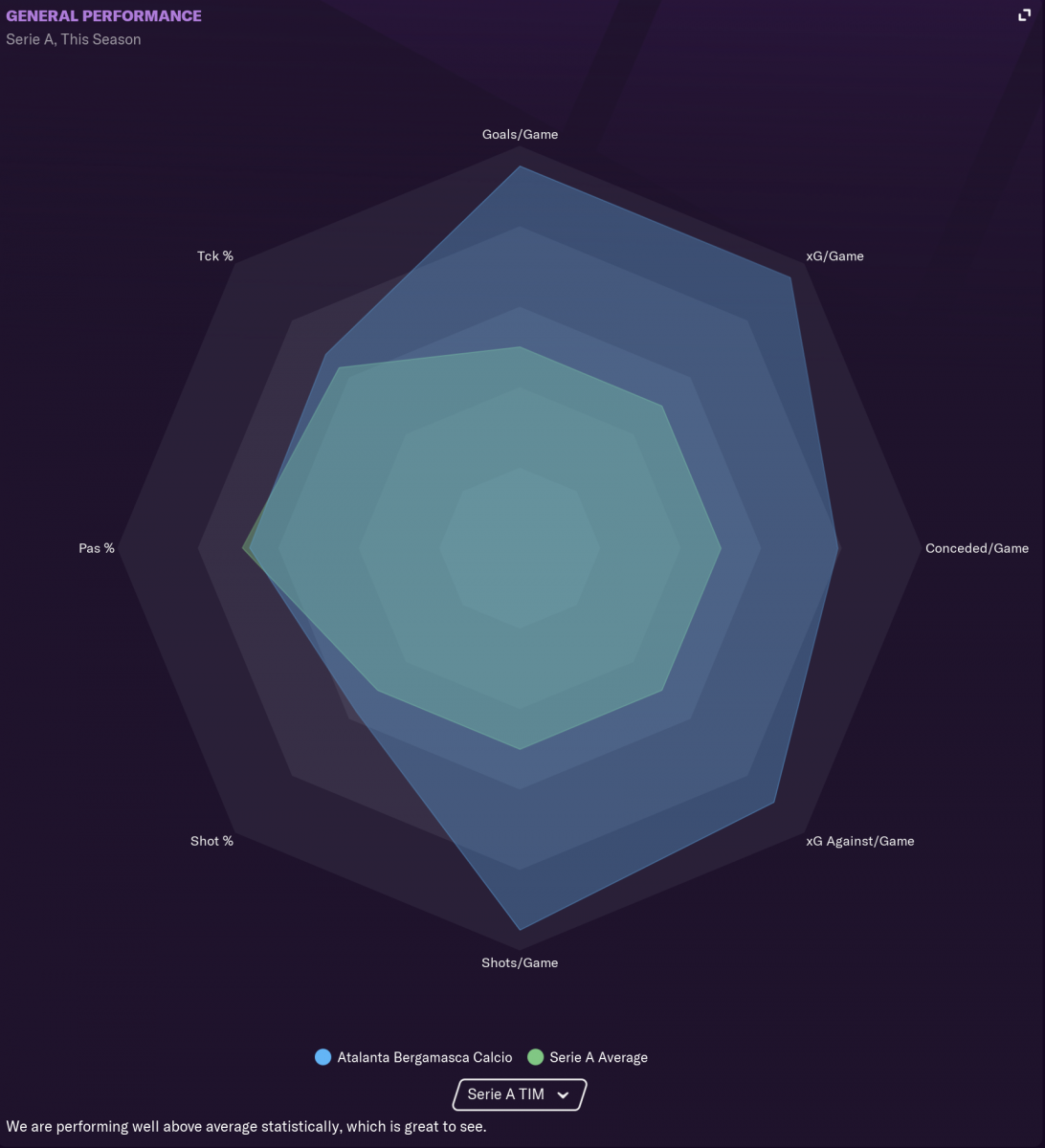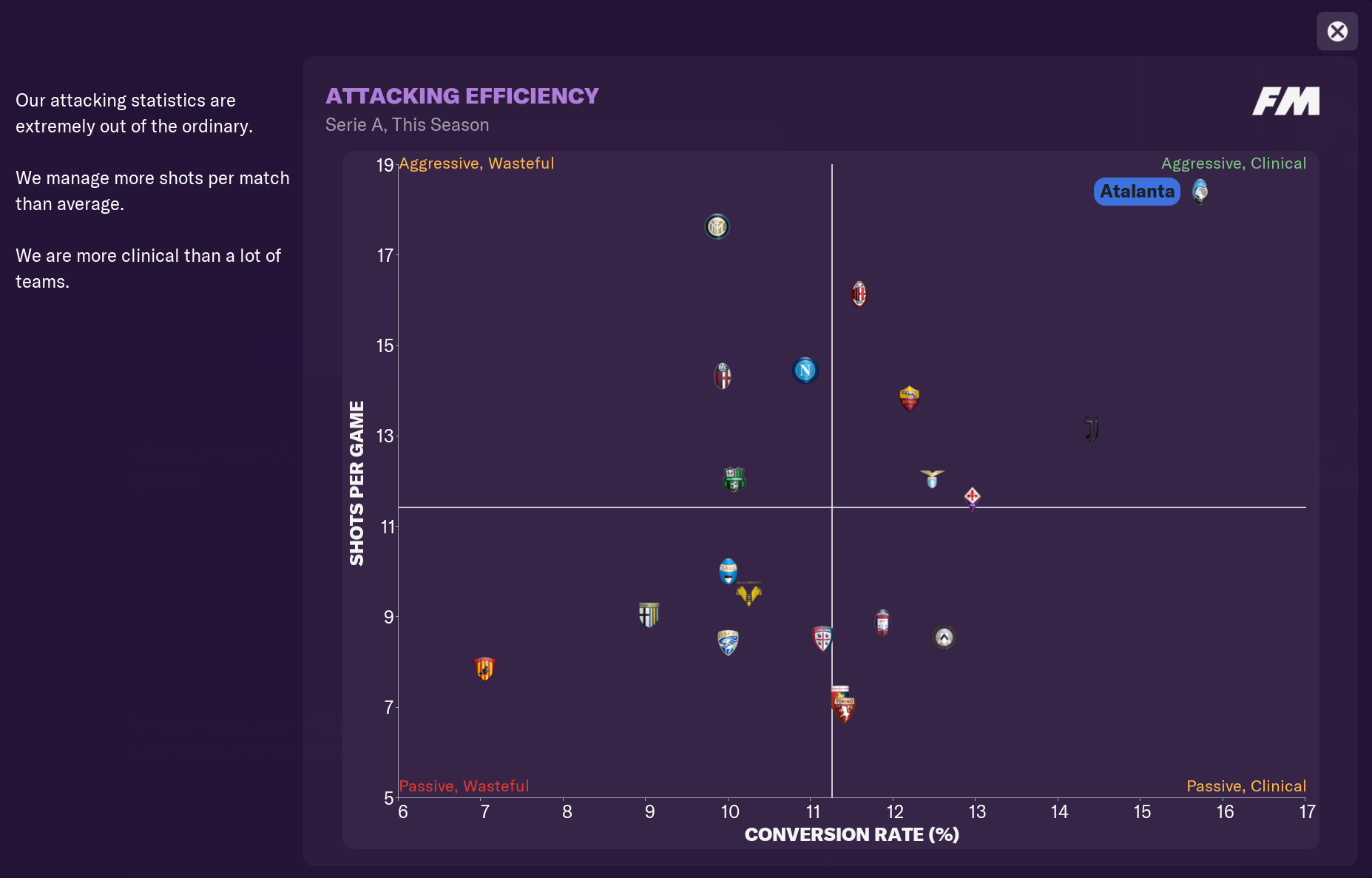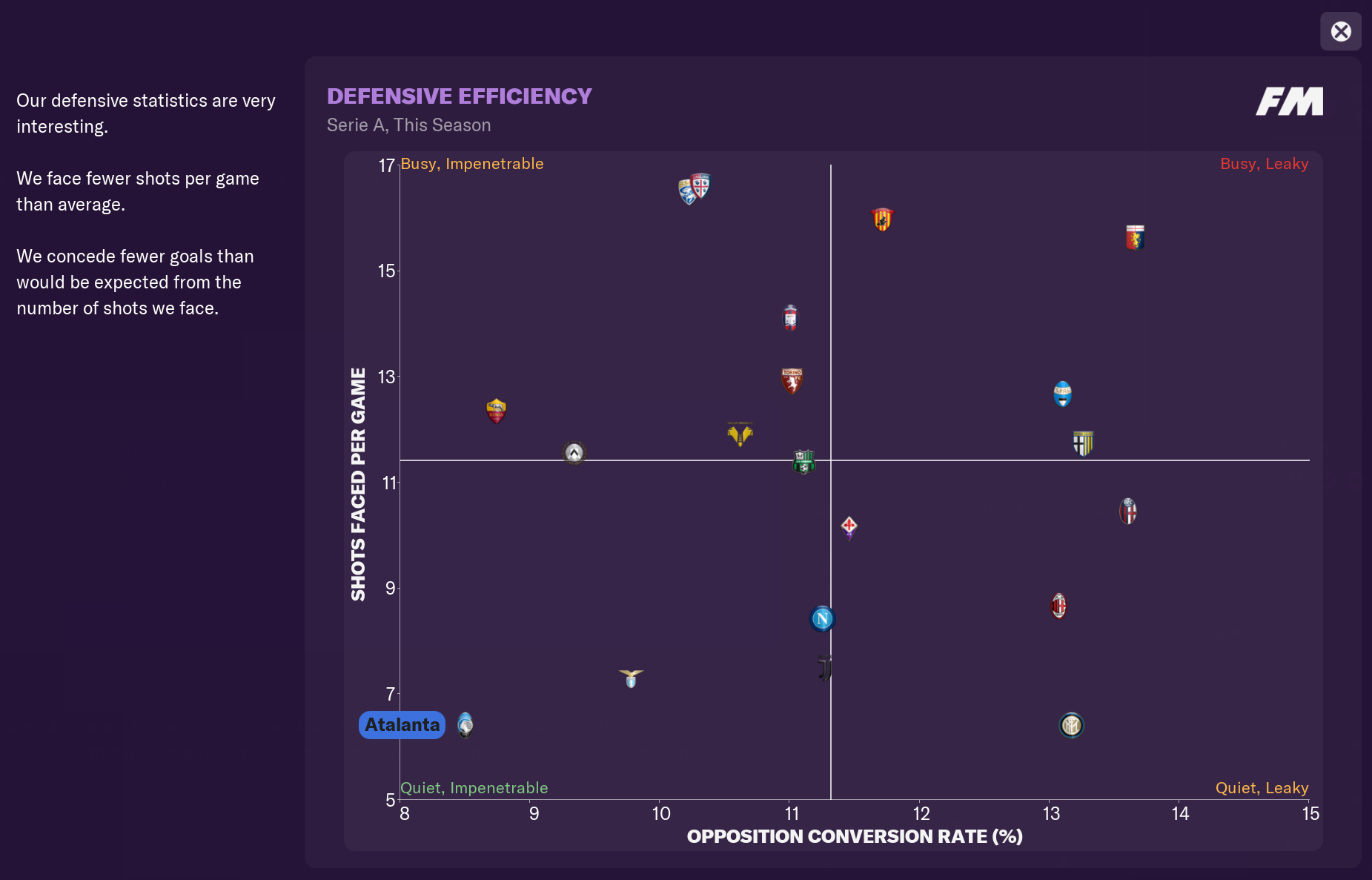 After the success with Atalanta, I tested this with Liverpool and have also been using at Norwich on my Twitch stream. With Liverpool, I used them so I could test and see how a league favourite would perform using this. You can see how the Liverpool side mainly lined up below: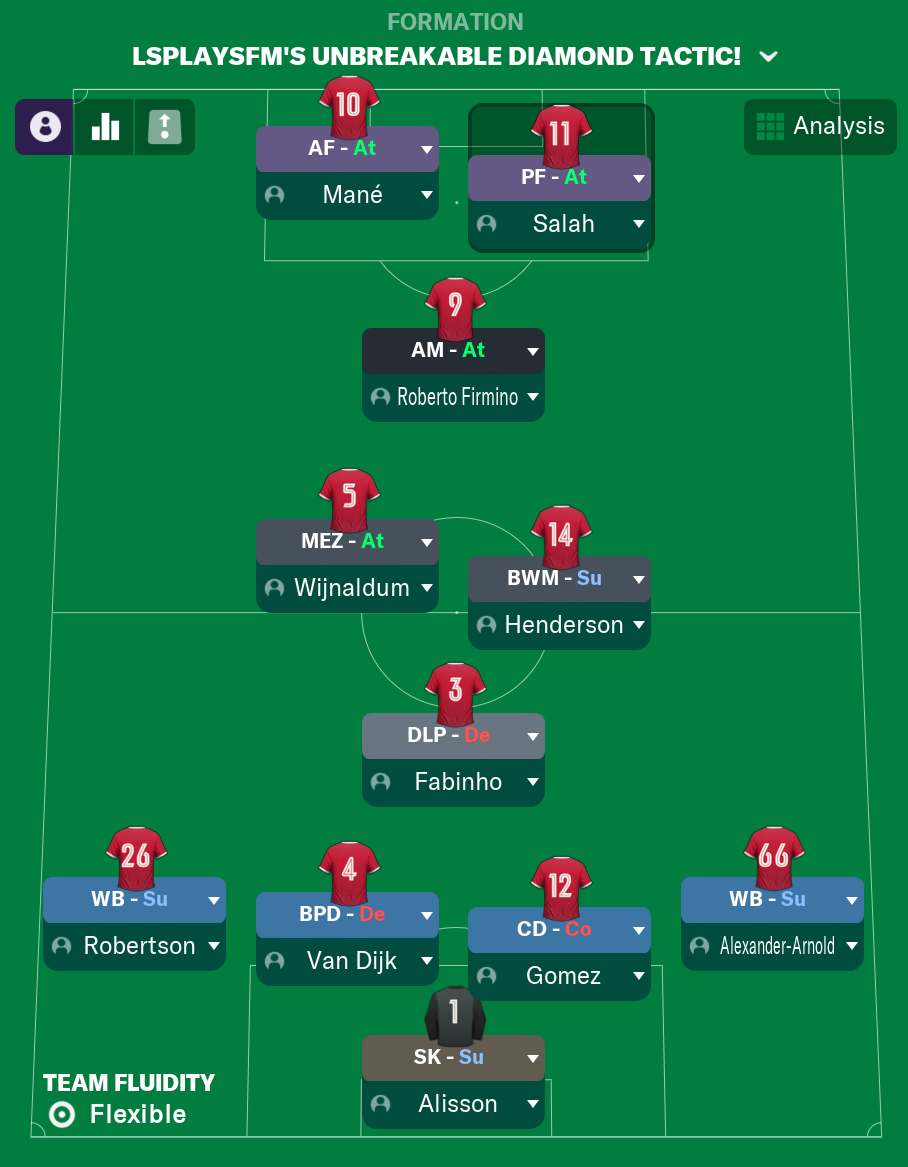 Using this tactic, Liverpool won themselves a treble (or kind of a quadruple if you include the glorified friendly that is the Community Shield). Liverpool won themselves a Premier League, Champions League and League Cup. They also managed to reach the FA Cup Semi-Finals however were defeated by Wolves at this stage. The squad though not only performed well as a team, but individually, Mo Salah had possibly one of the best ever season performing at crazy good levels, scoring 63 goals over 58 games and even being awarded the 2020 World Player of the Year based on his crazy season. You can see quite how Liverpool got on in their competitions and the League below as well as Salah's insane stats too: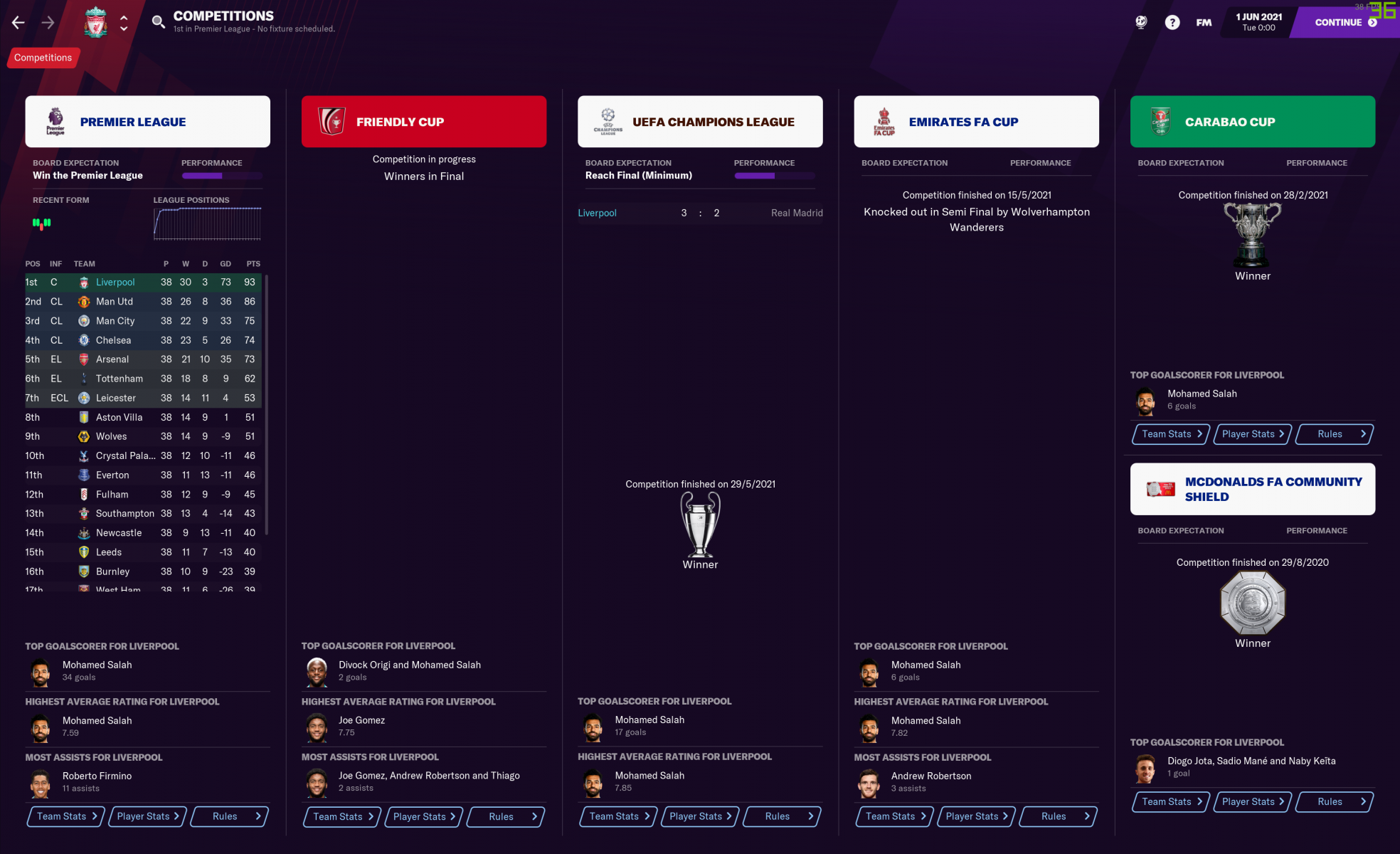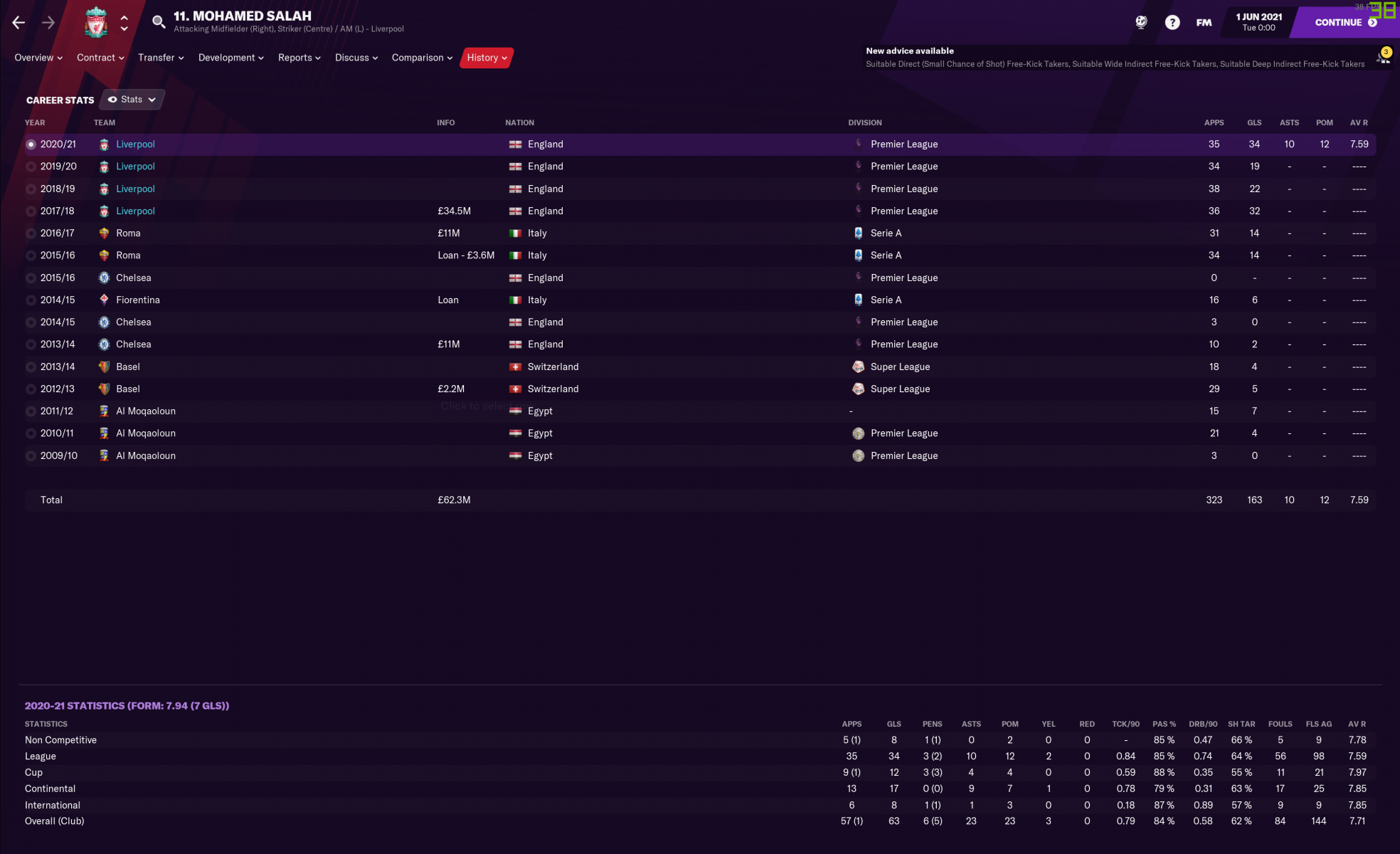 Finally after Atalanta and Liverpool's success we come to Norwich who I have been using in my Twitch save. In my opinion they were the most surprising one from this simulation. We have a decent team 6 seasons on, but the team was only predicted to finish in the top 6, yet after 25 league games, we are top of the Premier League & also battering teams for fun in both the league & Europa League! Our Norwich side would line up something along these lines when using the tactic.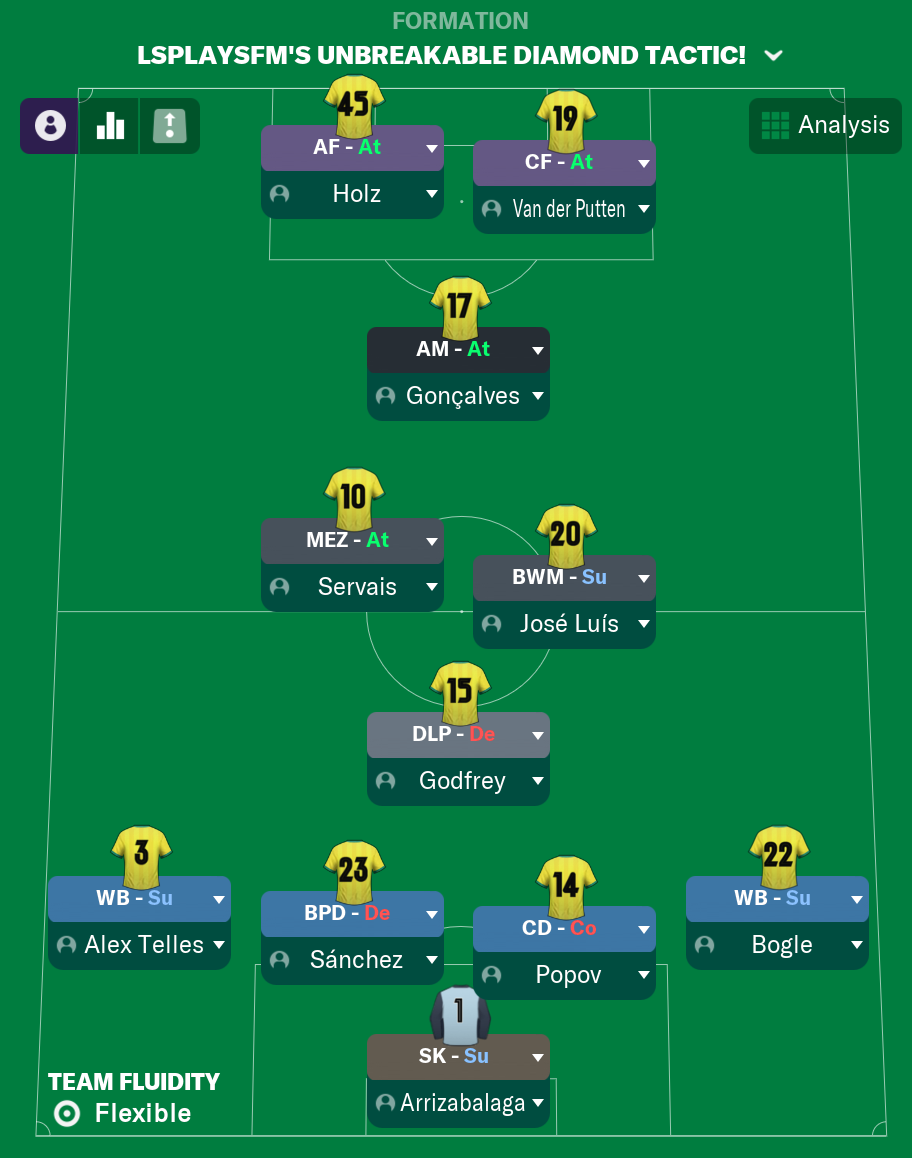 With this tactic, we sit top of the Prem & we even have both the best offence and defence in the league and in our 6 Europa League games played have a GD of 27! The side prior to this season has always been, but this year with this tactic being used, the side has exceeded even my own wildest expectation. You can see exactly how we are doing in the league and competitions we are in below: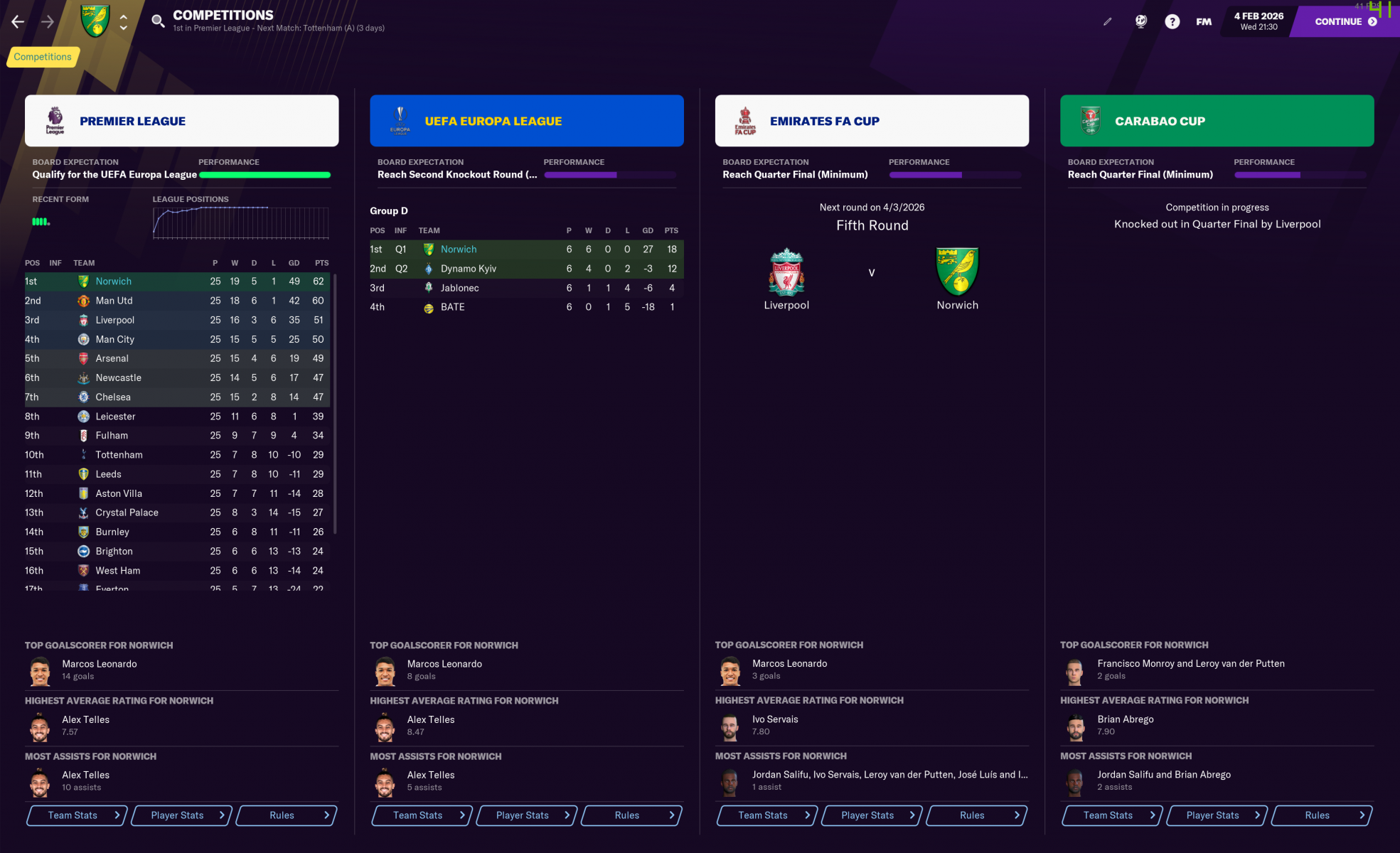 Also as of Today (Friday 12/02/2021), an update on the Norwich save is that we have now just finished the season in question mentioned above and come away as Premier League Champions, as well as treble winners winning also the FA Cup and Europa League. Its astonishing how well this tactic did considering Norwich were a decent side yes, but only predicted 5th in the Prem and instead finished 10 clear of Manchester United with 92 points! The title victories you can see below: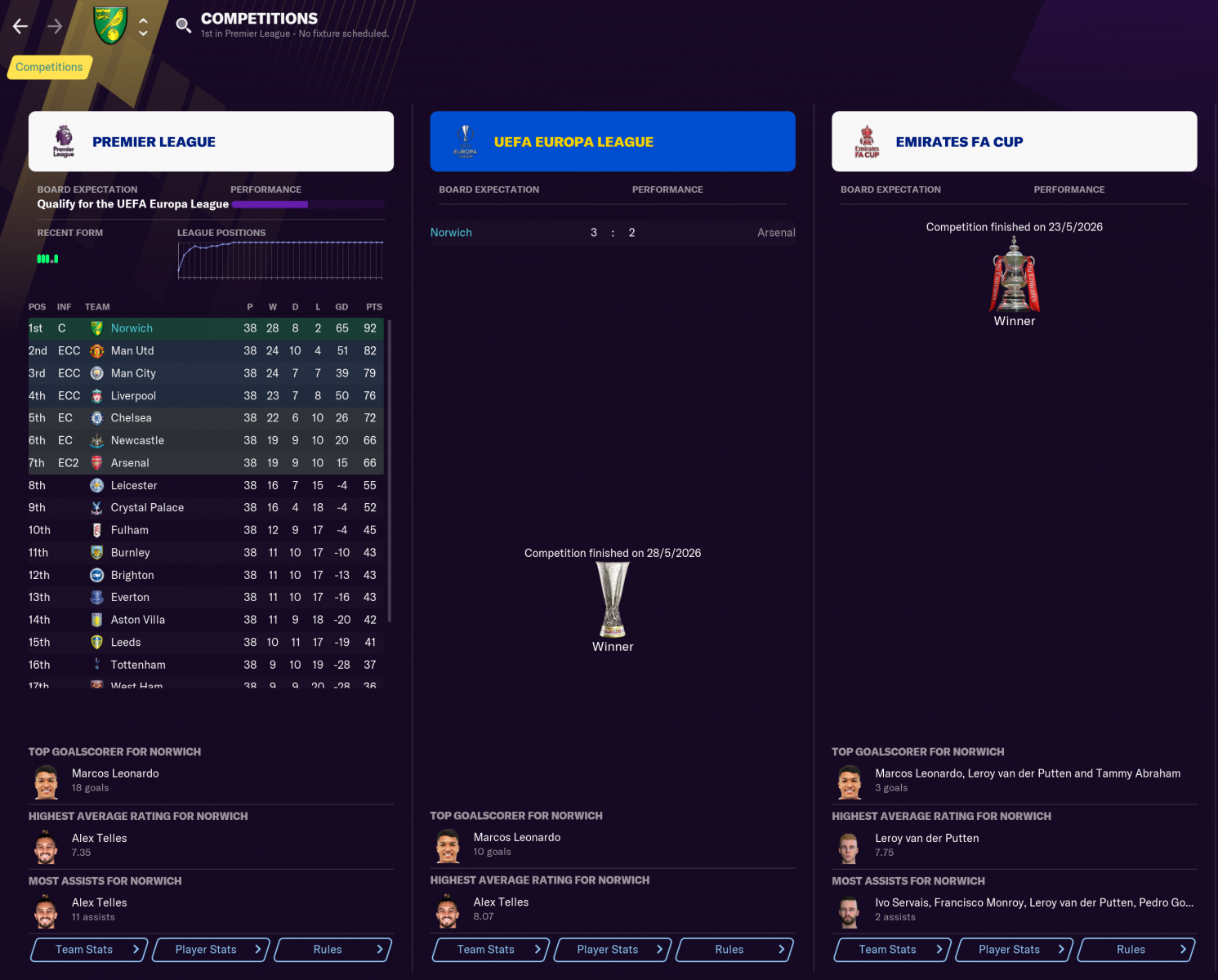 Overall that is how the tactic functions and each team I used it with it functioned very well allowing teams to outperform expectations or dominate the other teams around them!
Please do feel free to download the tactic via the link and I hope you get a lot of good fun and enjoyment out of this tactic on FM!
Finally, as mentioned above with using this tactic you can also find me over on Twitch where I currently am using this tactic with my Norwich City save. I usually stream 3 times a week, normally Tuesday, Thursday and Saturday so if you like FM21, why not come join us via the link below and drop a follow on the channel.
Hope you enjoy the tactic guys, and of course if you have any questions, do feel free to ask and please also do let me know how you get on using the tactic.
How to install LSPlaysFM's Unbreakable Diamond Tactic – Going Unbeaten In FM21
Download the tactic
Move the file to \Sports Interactive\Football Manager 2021\tactics
Go to your tactics screen and click the + on the top of the tactics screen
Choose Load Tactic and pick the tactic you want to use
If you followed the steps correctly your downloaded tactic can be used.