A 4-1-2-1-2 Narrow diamond tactic which focuses on counter attacking. This tactic was created by LSPlaysFM.
I used this tactic in a personal save initially with Atalanta and took upon their philosophy of we'll score more than you, which is very much what this tactic does. While the tactic itself does score a lot, it is also relatively good defensively with good sides, but the smaller sides it can be leaky, but the strong goalscoring abilities of it, often allow for good results.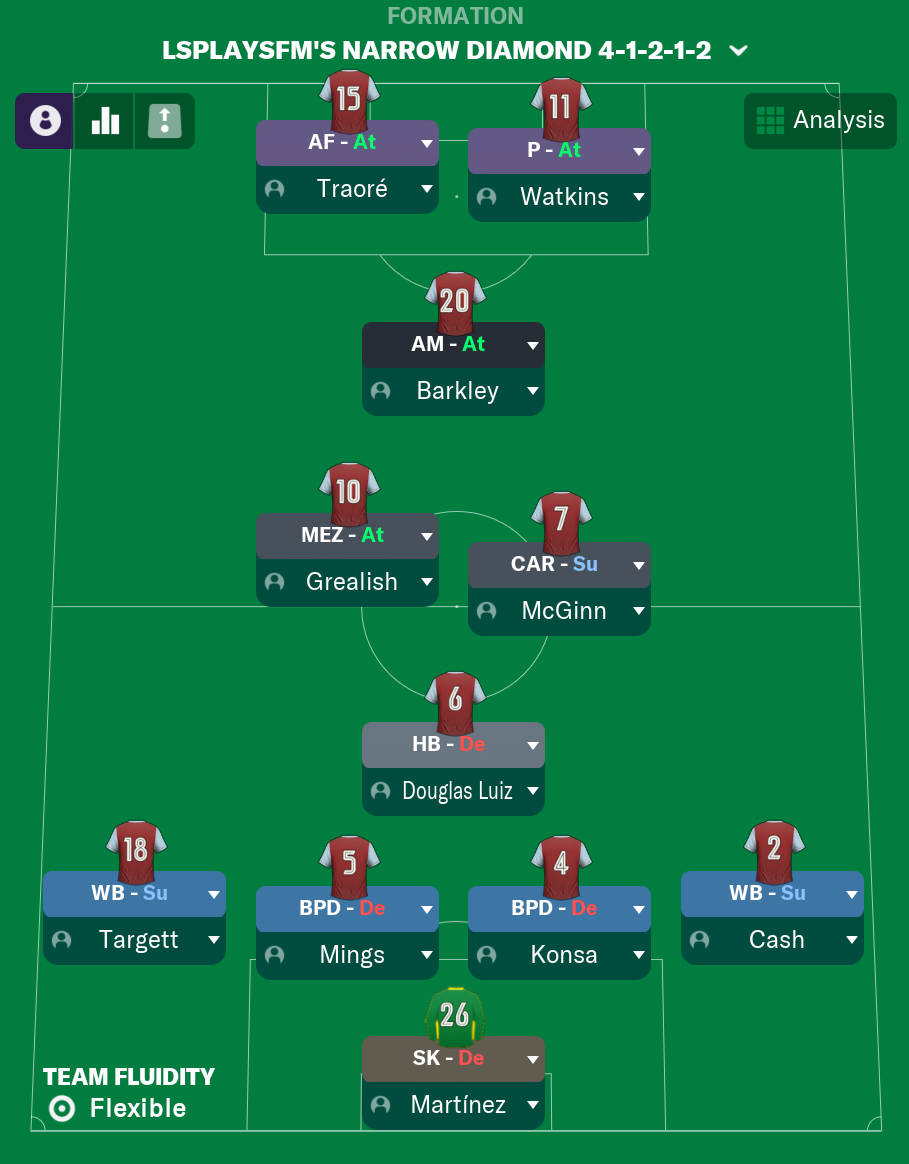 I have extensively used and tested this tactic in FM21 both across my FM21 personal save with Atalanta in the Serie A and also and also across 2 simulated test saves with Manchester City and Aston Villa!
In every save each team has performed very well and especially offensively and in the case of Villa & Atalanta far above expectations. On top of that, in every save I have tested it, the Golden Boot winner in each respective league has come from the side using this tactic (Raheem Sterling, Luis Muriel and Bertrand Traore).
The tactic itself managed to secure a domestic double for Man City with them scoring 98 league goals and conceding 36 goals in the Prem. They also reached the Champions League Semis but lost to Real over 2 legs and also Sterling managed to even win the World Player of the Year Award. Atalanta in my own save won Serie A by 2 points over Juventus on the final day which I was amazed with. Finally Aston Villa somehow finished up in 4th place which is by far the craziest of all, and they even managed to score 79 goals in the Premier League with Bertrand Traore finishing top scorer with 27 league goals in the first simmed season as well!
To help explain the tactic and how it works as well as all the results of my various played and simulated saves, I created a tactics video over on my YouTube channel LSPLaysFM!
The Tactic
The tactic is a Narrow 4-1-2-1-2 Diamond formation and utilise an attacking midfielder, underlapping wing backs and two often pacey striker and is a very narrow tactic.
The tactic does rely upon its athletic wingbacks, an advanced forward who is either very pacey and/or good off the ball and then a Half Back who is able to sit in front of the defence and fill in when required when your Wing Backs push up in attack and who is preferably a decent passer of the ball but more so good in the air and with their defensive attributes (but it is not vital).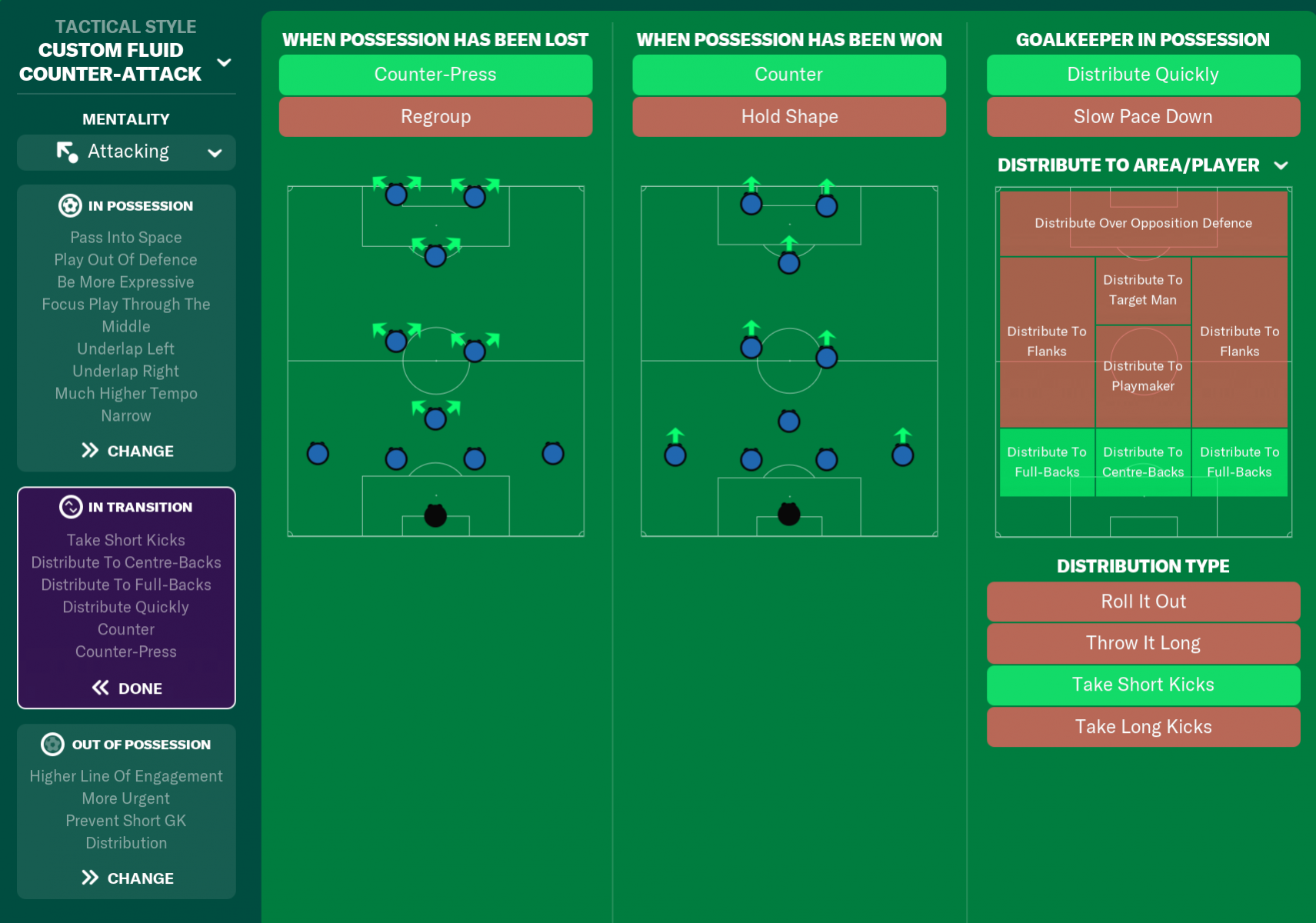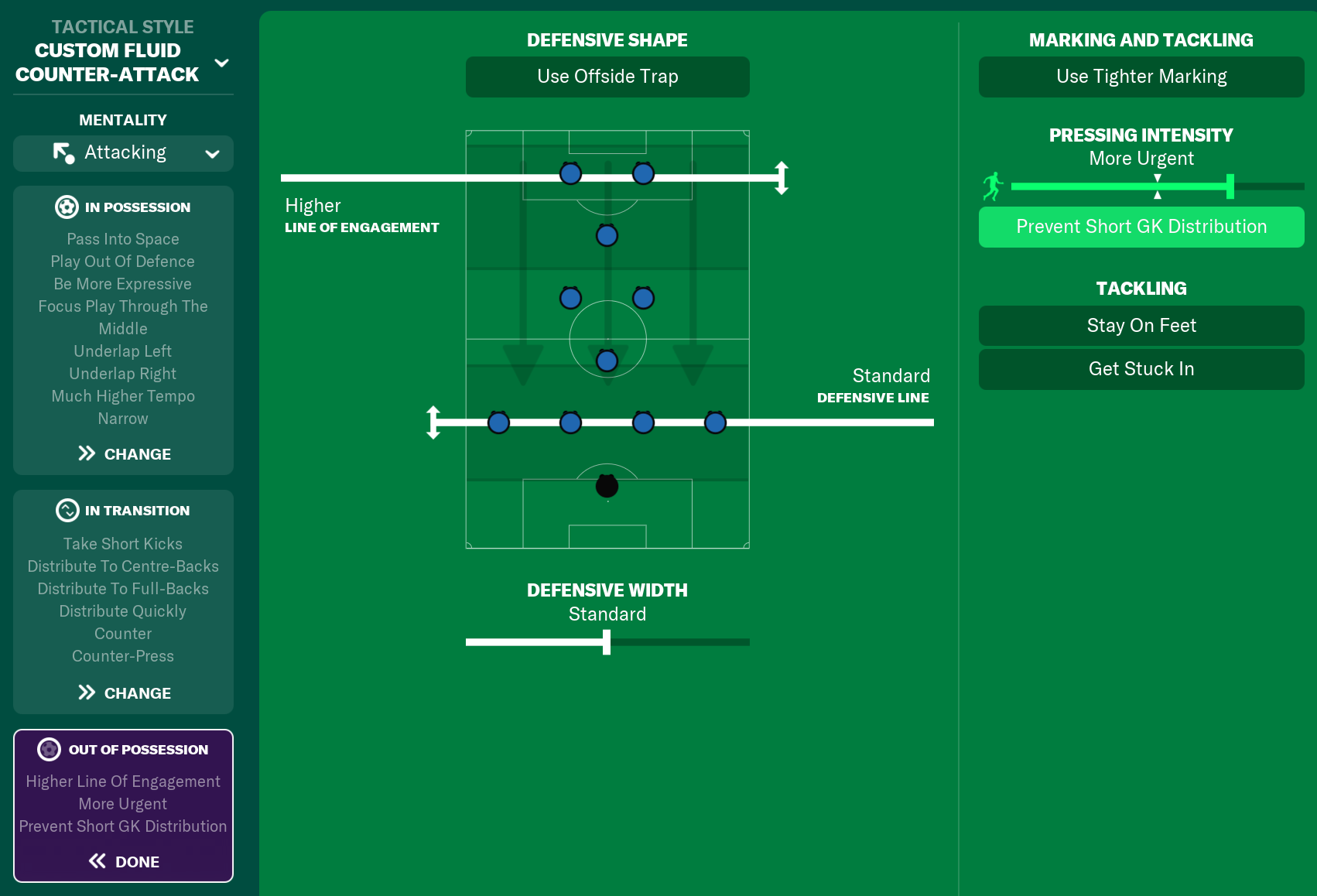 Training & Opposition Instructions
Also in addition to this, my training and opposition instructions are simply set to be handled by the Assistant (I know much to my own detriment). In terms though of player instructions, most are left to the defaults for each position, excluding the following positions:
WBs Both set to Stay Wider and to mark their respective AML/AMR (depending on left/right WB).
HB is set to Take Fewer Risks
Finally the CAR & MEZ are both set to Run Wide With The Ball.
Please do feel free to download the tactic via the link and I hope you get a lot of good fun and enjoyment out of this tactic on FM!
How to install LSPlaysFM Narrow Diamond 4-1-2-1-2
Download the file
Move the file to \Sports Interactive\Football Manager 2021\tactics
Go to your tactics screen and click the + on the top of the tactics screen
Choose Load Tactic and pick the tactic you want to use
If you followed the steps correctly your downloaded tactic can be used.