Change the league structure of the French leagues in Football Manager 2023 to match the real life structure for the 2023/2024 season.
The new 2023-2024 and beyond league structure for Switzerland. The following leagues have been updated:
Super League
10 > 12 clubs
Champions Group
Relegation Group
Relegation Play-off
Challenge League
10 clubs
Promotions & relegation for all leagues have been added, meaning it will fully cover the 23/24 season.
For all leagues the past winners have also been updated:
Young Boys winner of Super League
Yverdon winner of Challenge League
Young Boys winner of Schweizer Cup
Also updated past league position and media expectations for both leagues to match the 23/24 season.
Note - At this point this file is not yet compatible with our FMUpdate 23/24 season. This feature will be added in a future release.
Screenshots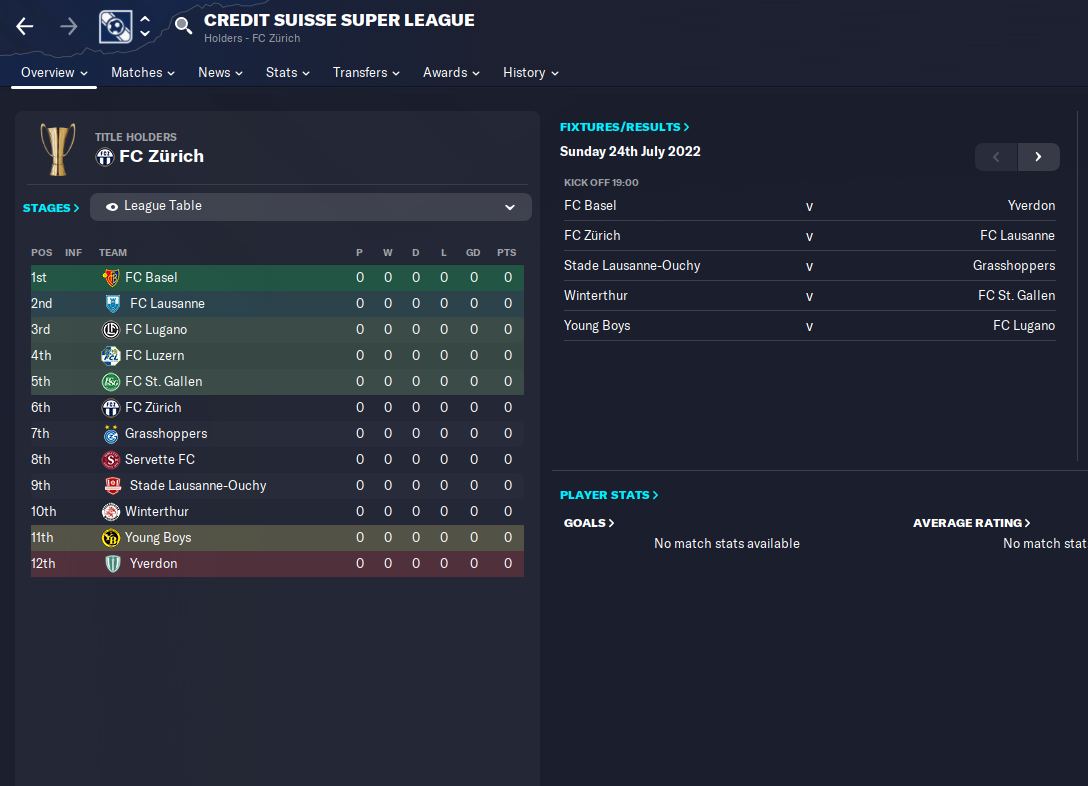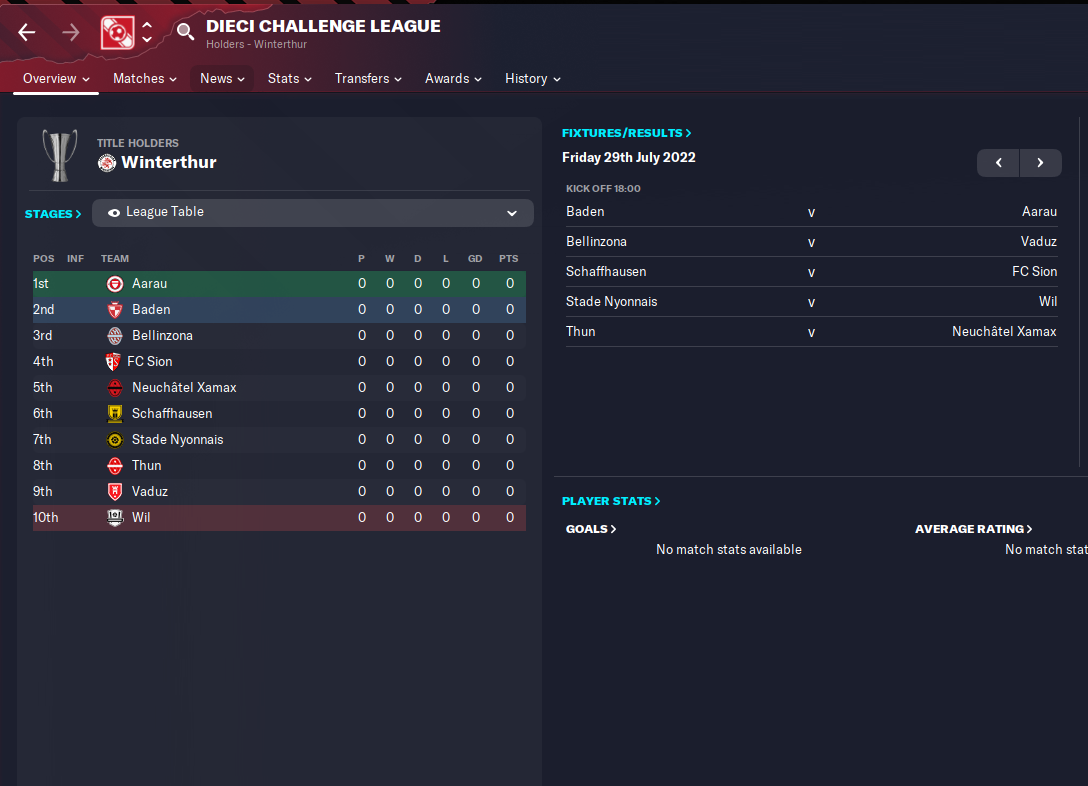 How to install Switzerland 23/24 league structure
Download the .fmf file
Place the The FMUpdate - Switzerland 23-24 League Structure.fmf file in the following folder: User\Documents\Sports Interactive\Football Manager 2023\editor data
Start Football Manager 23 and start a new career.
When selecting your database files, make sure The FMUpdate - Switzerland 23-24 League Structure file is ticked
Continue to Advanced Settings
Once you have selected your Nation & Leagues you can start your game.
Having troubles installing the file? Have a look at our guide on how to start a new save in Football Manager.