This download will expand the league system of Germany in Football Manager 2022, adding the regional leagues under the 3.Liga. All credits for this file go to Dani from the meistertrainer forum.
ootball is the most popular sport in Germany. The German Football Association is the sport's national governing body, with 6.6 million members (roughly eight percent of the population) organized in over 26,000 football clubs. There is a league system, with the Bundesliga, 2. Bundesliga and 3. Liga on top. The winner of the Bundesliga is crowned the German Football Champion. Additionally, there are national cup competitions, most notably the DFB-Pokal and DFL-Supercup.
Information
At the start of the game you MUSTset "Oberliga or higher" or "Landesliga or higher". You should only switch between these two options when the game is in progress.
The file can also not be included in already started savegames. A new career is definitely necessary.
Further notes
Since FM 2020 it is no longer possible to use this extension in CaC (Create A Club). The function has been removed by SI.
The logos must be downloaded separately on other portals. They are not part of the extension.
No one or really very few have experienced that a newly formed second team was integrated into the league system. This is respectively with and without an extension, like this one. The same applies to the U19, but here it has already happened that they sooner or later played in a simulated league.
Content
Bundesliga
2. Bundesliga
3. Liga
5 Regionalligen
14 Oberligen
37 Landesligen
DFB-Pokal
DFL-Supercup
22 Verbandspokale
3 A-Junioren-Bundesligen
9 A-Junioren-Regionalligen
The extension does not work?!
Sometimes the file is placed in the wrong folder after subscribing. Unfortunately it has to be copied manually.
Screenshots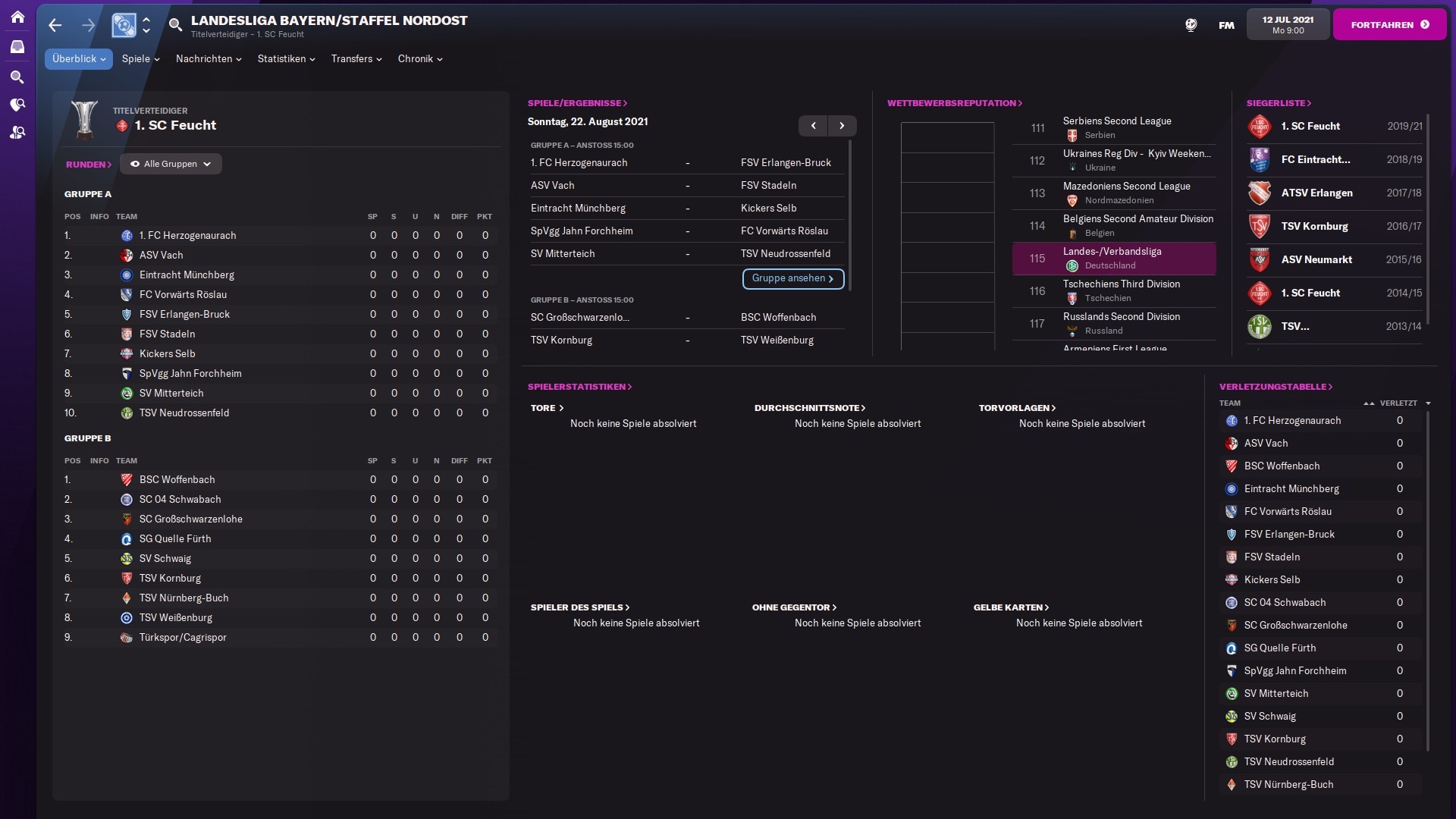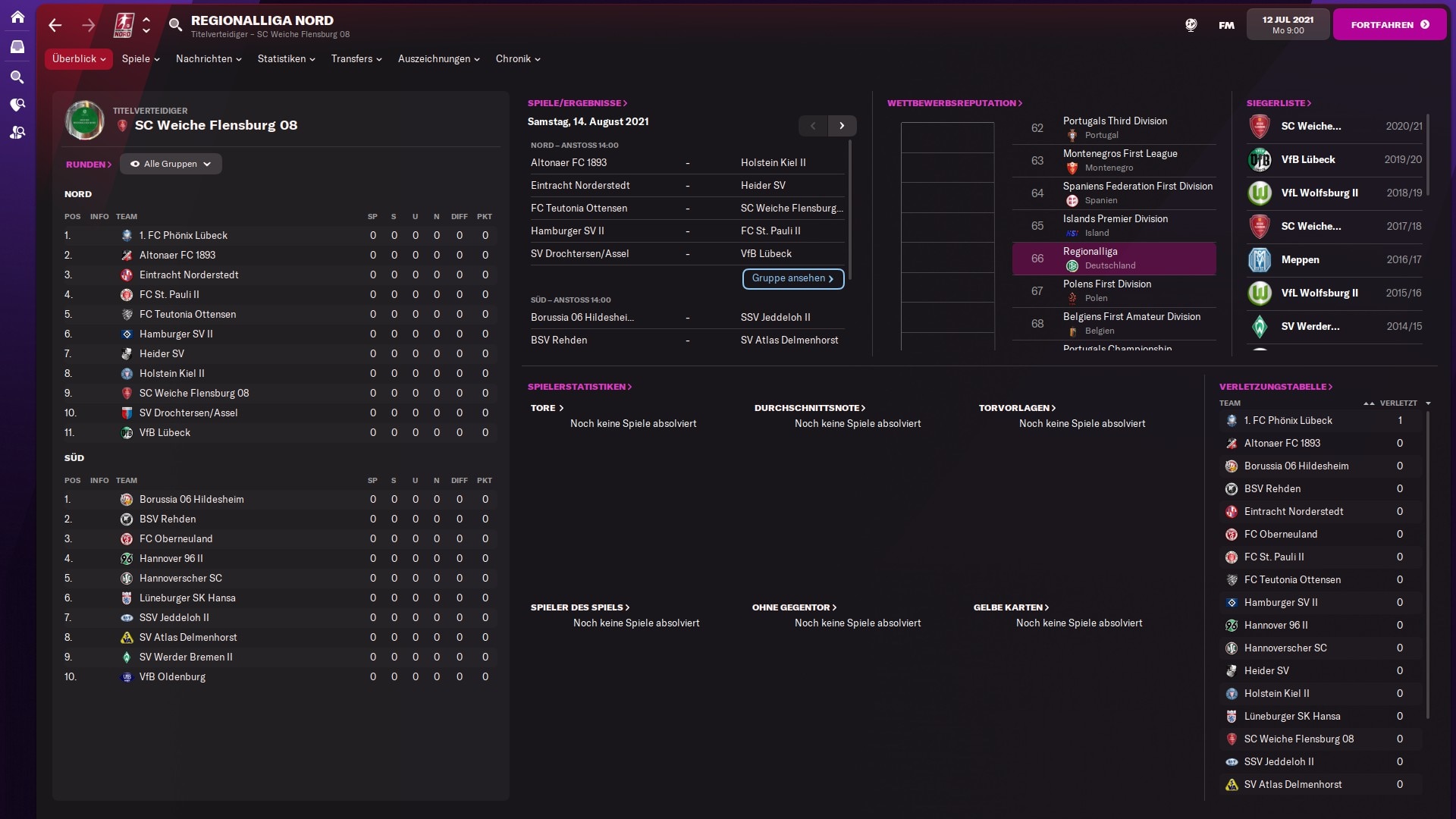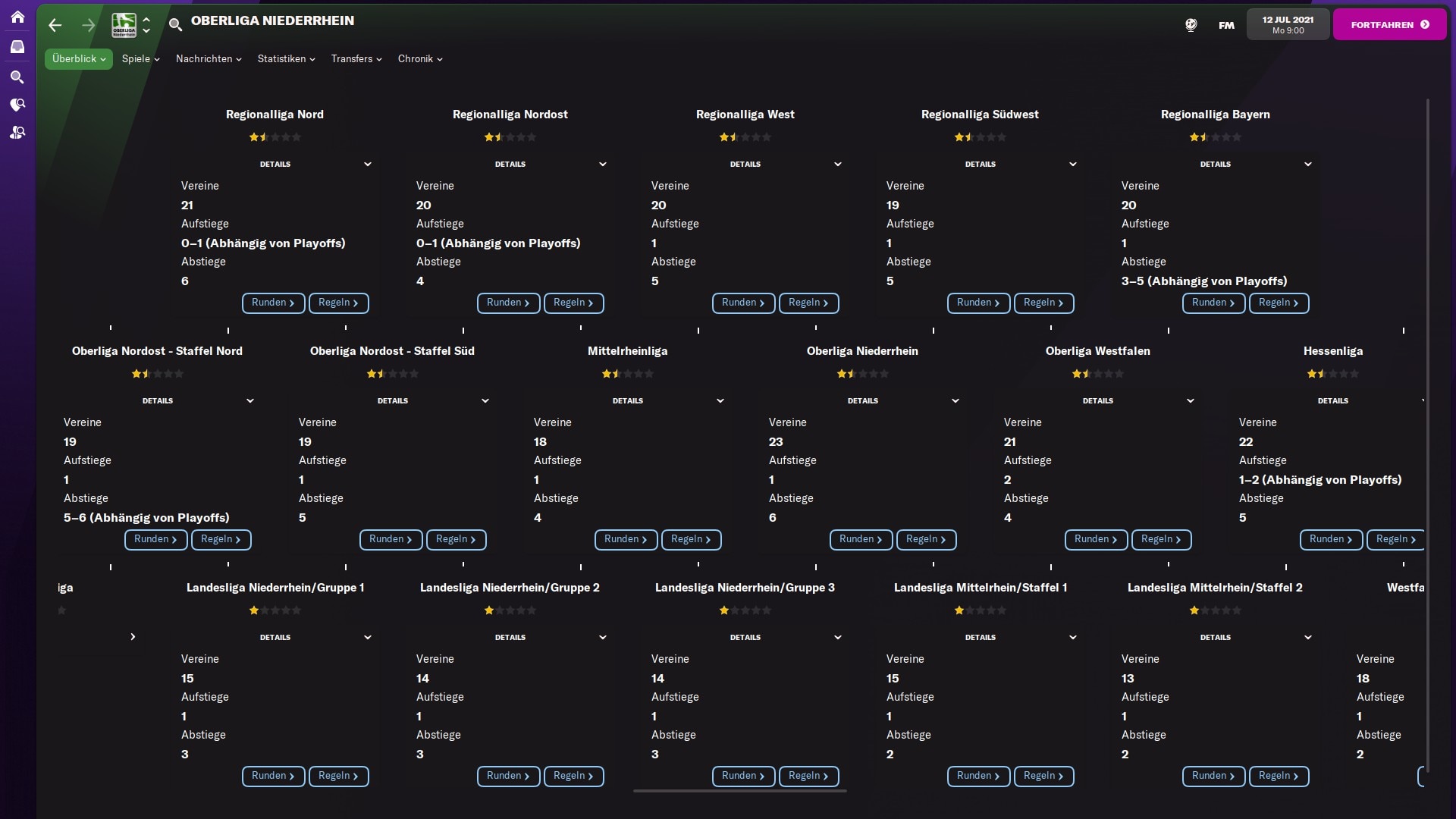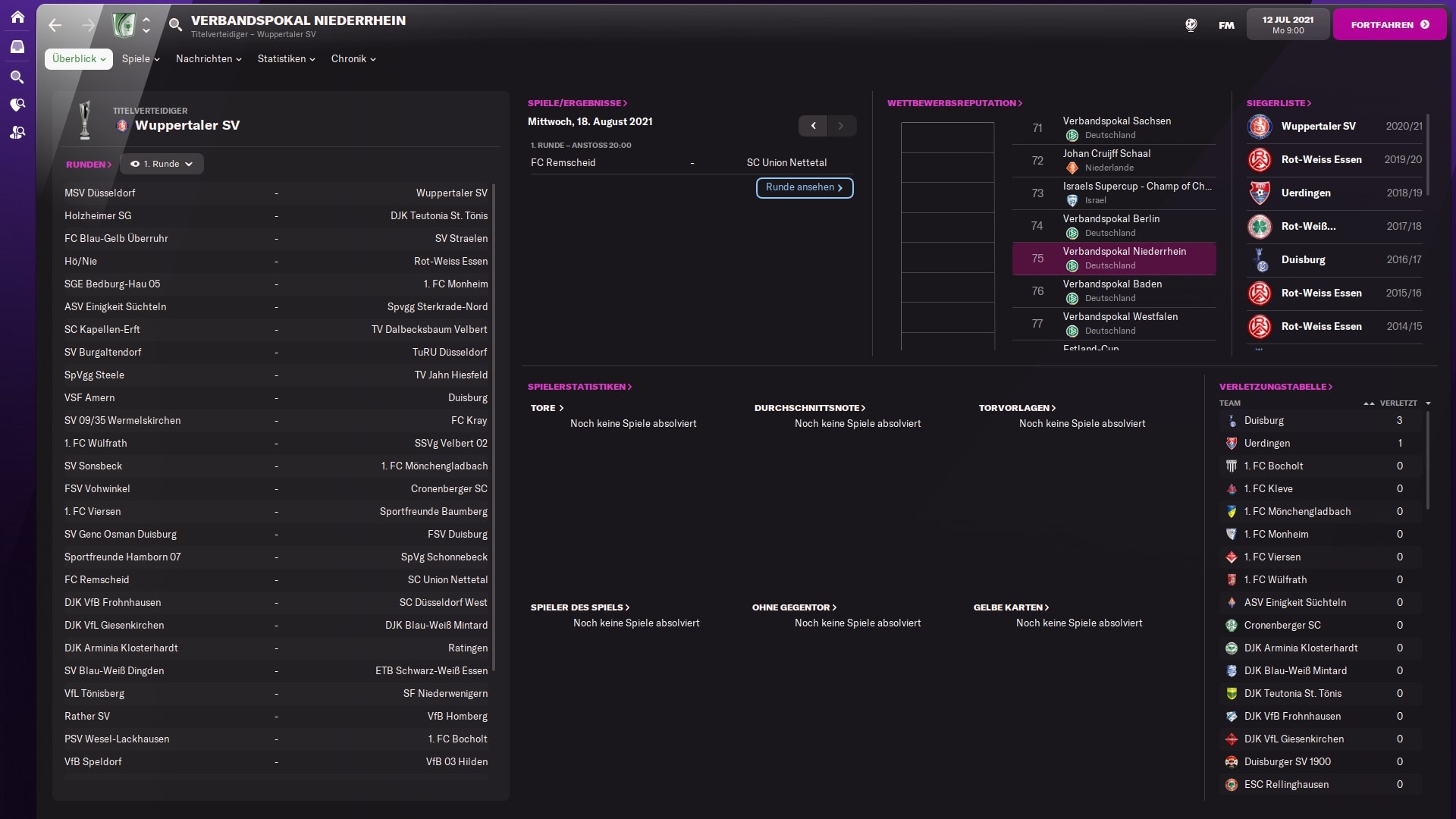 How to install FM22 German Football system
Download the file
Make sure the .fmf file is stored in \Documents\Sports Interactive\Football Manager 2021\editor data
Start Football Manager and start a new career.
When selecting your database files, make sure the editor file is ticked
Continue to Advanced Settings
Once you have selected your Nations & Leagues you can start your game.
Having troubles installing the file? Have a look at our guide on how to start a new save in Football Manager.