An instructional video by Dave Azzopardi on how to create your own custom Press Conference Boards
Football Manager 2021 has seen a massive revamp to the interaction areas, including some graphical add-ons. In this year's version of the game you will be holding a player meeting inside an office and you will be holding your press conferences in a virtual 3d room. In this room there is also a place for a Sponsor board.
The standard sponsor board shows the Football Manager and Sports Interactive logos. However, some people have found out that you are able to create your own Press conference boards. This makes it possible to create a new set of graphical add-ons and it allows you to use a custom board that suits the club you are managing, including logos and real sponsors.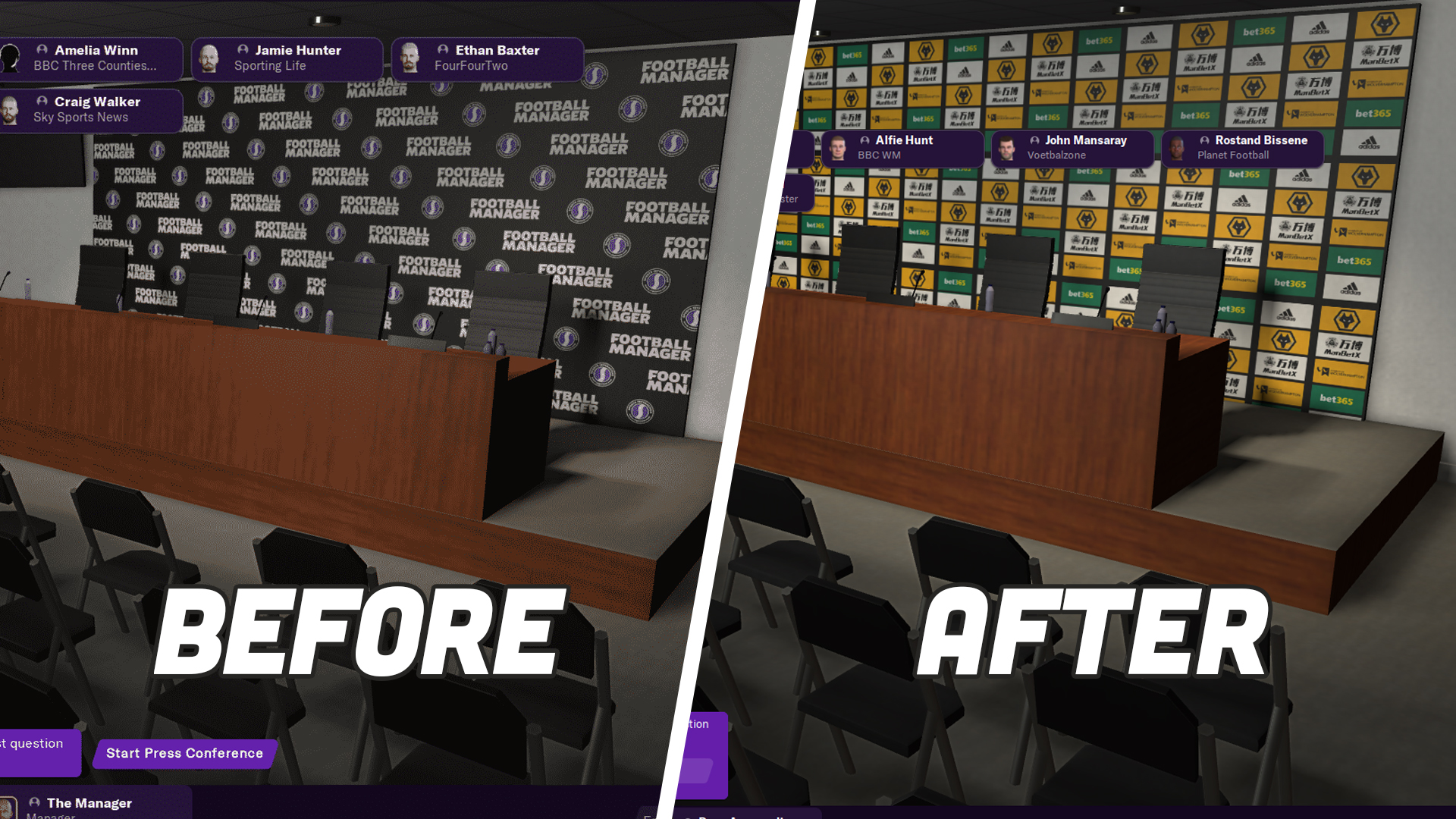 In the following video Dave explains how to design your own sponsor boards for a FM21 press conference and get them in your game! A great instructional video!