This guide explains the system of personalised Player Instructions.
When creating a tactic in Football Manager, your primary focus will be on the formation and instructions of your team. However, the player instructions are far more vital than you would think and they could mean the difference between a winning or losing tactic.
In this guide we will be taking you with us into the world of personalised player instructions and we explain the benefites of using these ahead of the 'positional' or standard player instructions.
How to use personalised player instructions
When you enter your tactics screen in Football Manager, click on a player on the pitch to open up the player window. This will then open a small area on the right side of the pitch. In this area you then see:
Who you have picked on that position
The type of instructions: positional or personalised
The player role
The player instructions
A tabbed area with more info on the role, attributes and partnerships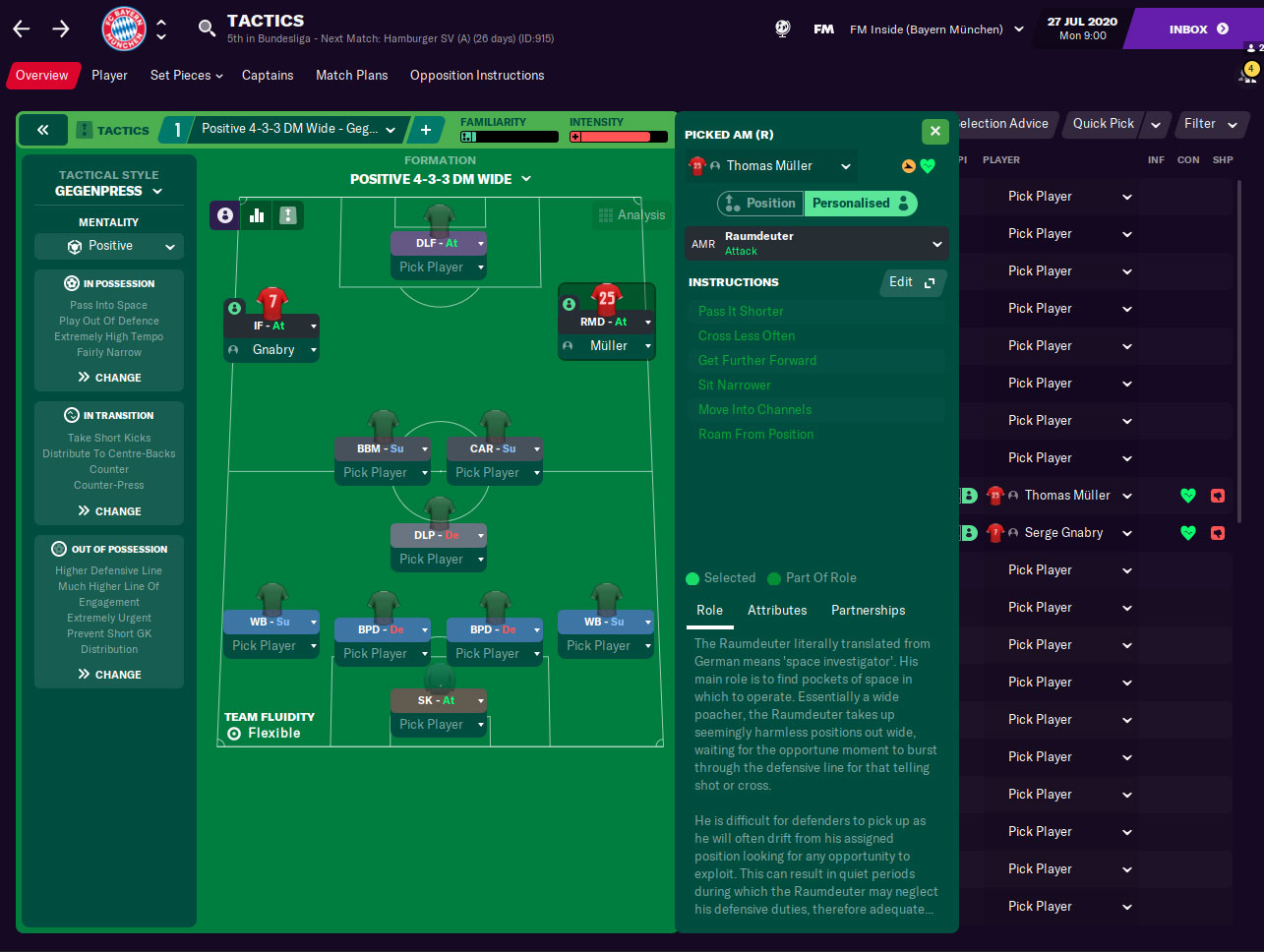 We will be concentrating on point 2 of the list: positional or personalised.
Postion instructions
The most basic way of using player instructions. If you use these then every player who will play in this position will be using the player instructions you have st for that specific position. Meaning that no matter who you pick, they will all have the same player role, the same duty and the same player instructions.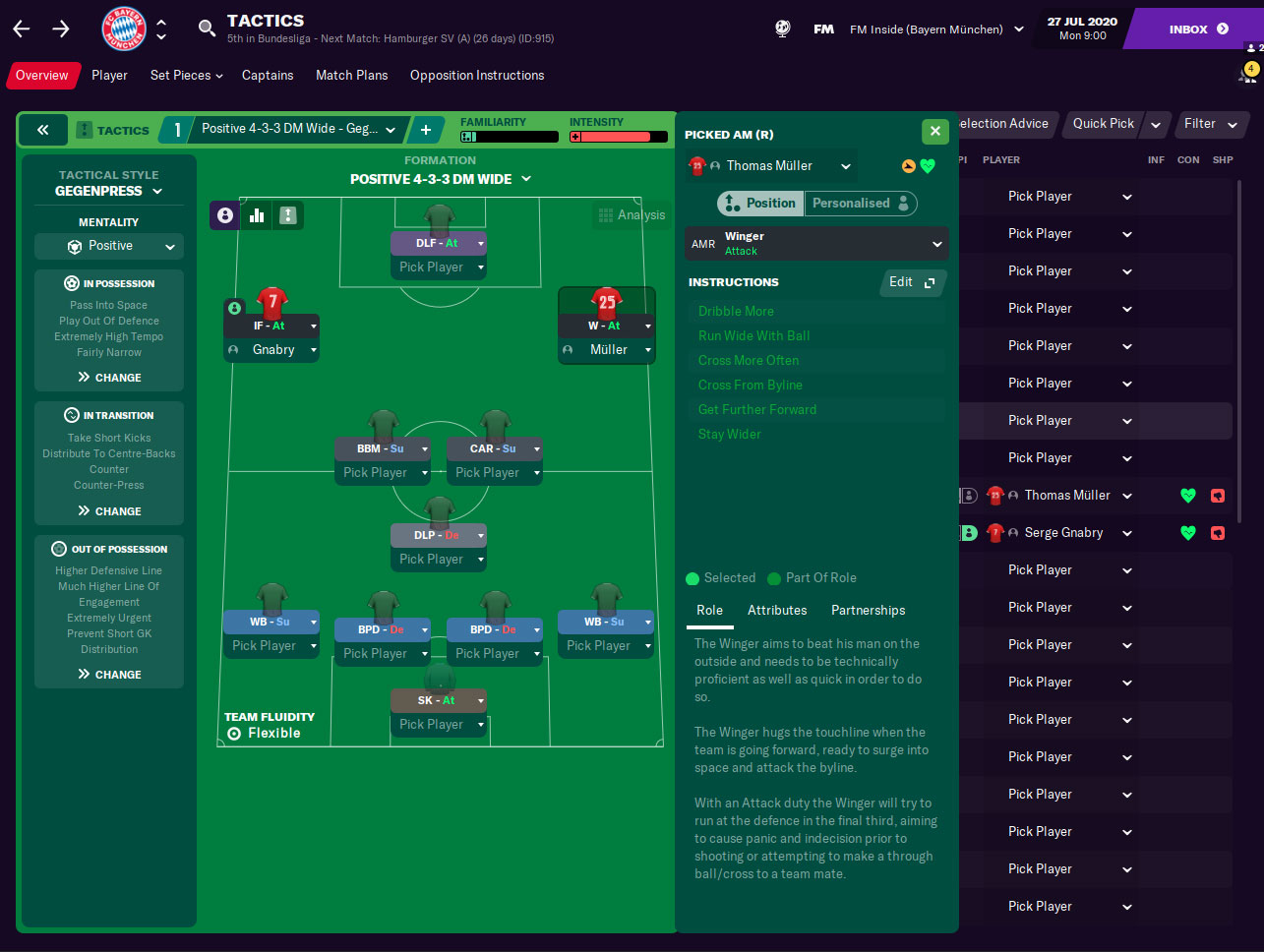 Personalised instructions
The other option you have are personalised instructions. These will allow you to give every player who can play in that position his own set of instructions, his own player role and his own duty. Meaning that no matter what positional instructions you have set, these will always be overruled by the personalised instructions.
You can see that a player has been given personslised instructions by the green icon in the player card on the tactics screen (see screenshot below).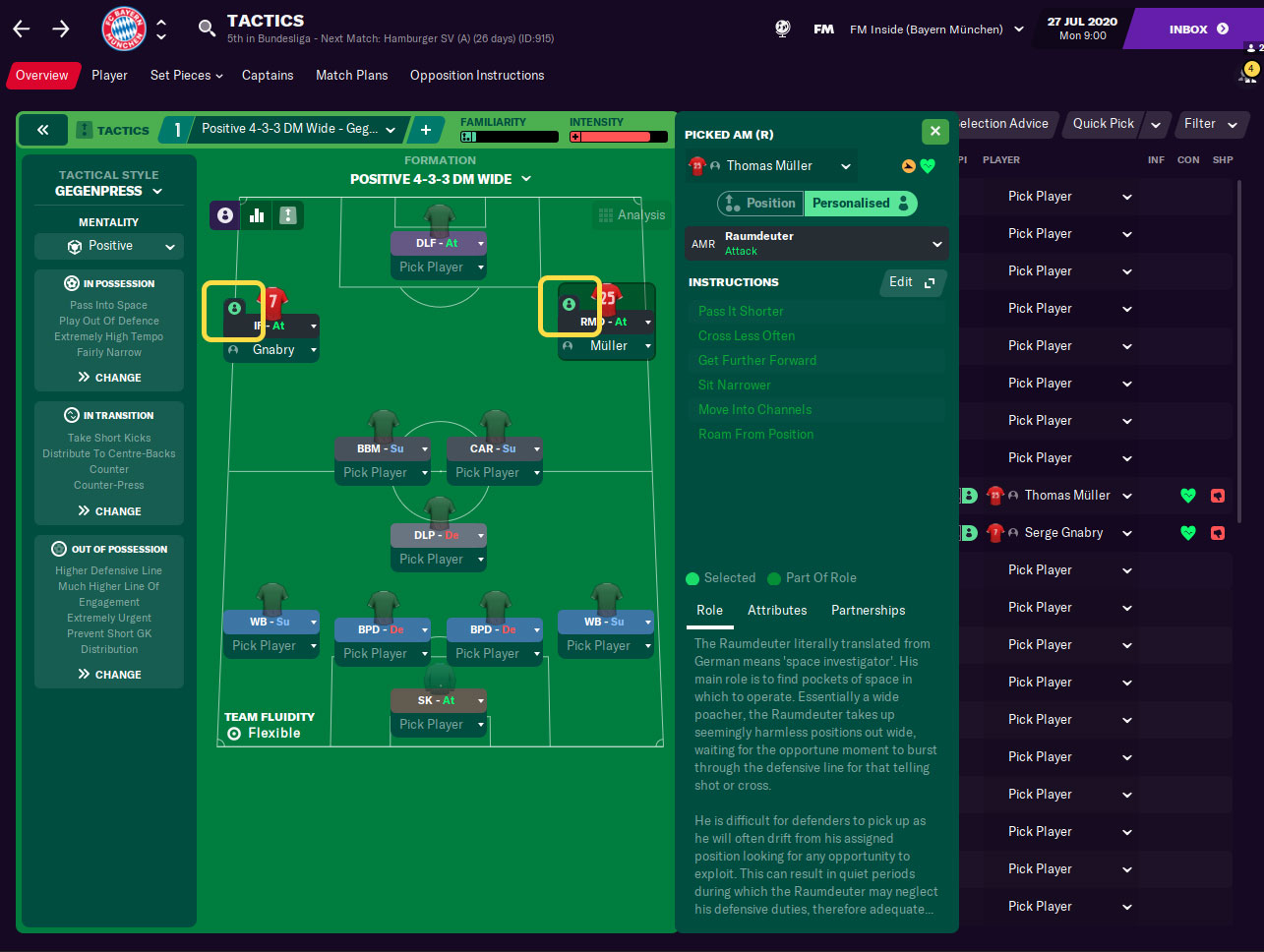 Picking players
When you want to pick a player for a certain position you can open the player selector when on the tactics screen. Click the arrow next to the player name to open a pop-up with the available players for that position. You will then see the players with personlised instructions marked in the colomn Role with the same green icon we already saw in screenshot above. Next to the green icon you will see the personalised role you have selected for that play in that position.
And the great part of it, the personalised player instructions are saved on each position. This means a player could have personalised instructions to play as a Raumdeuter on AMR, but as an Inside Forward on the AML. The game will remember your choices and will show you the selected role for each player who is able to play in that position.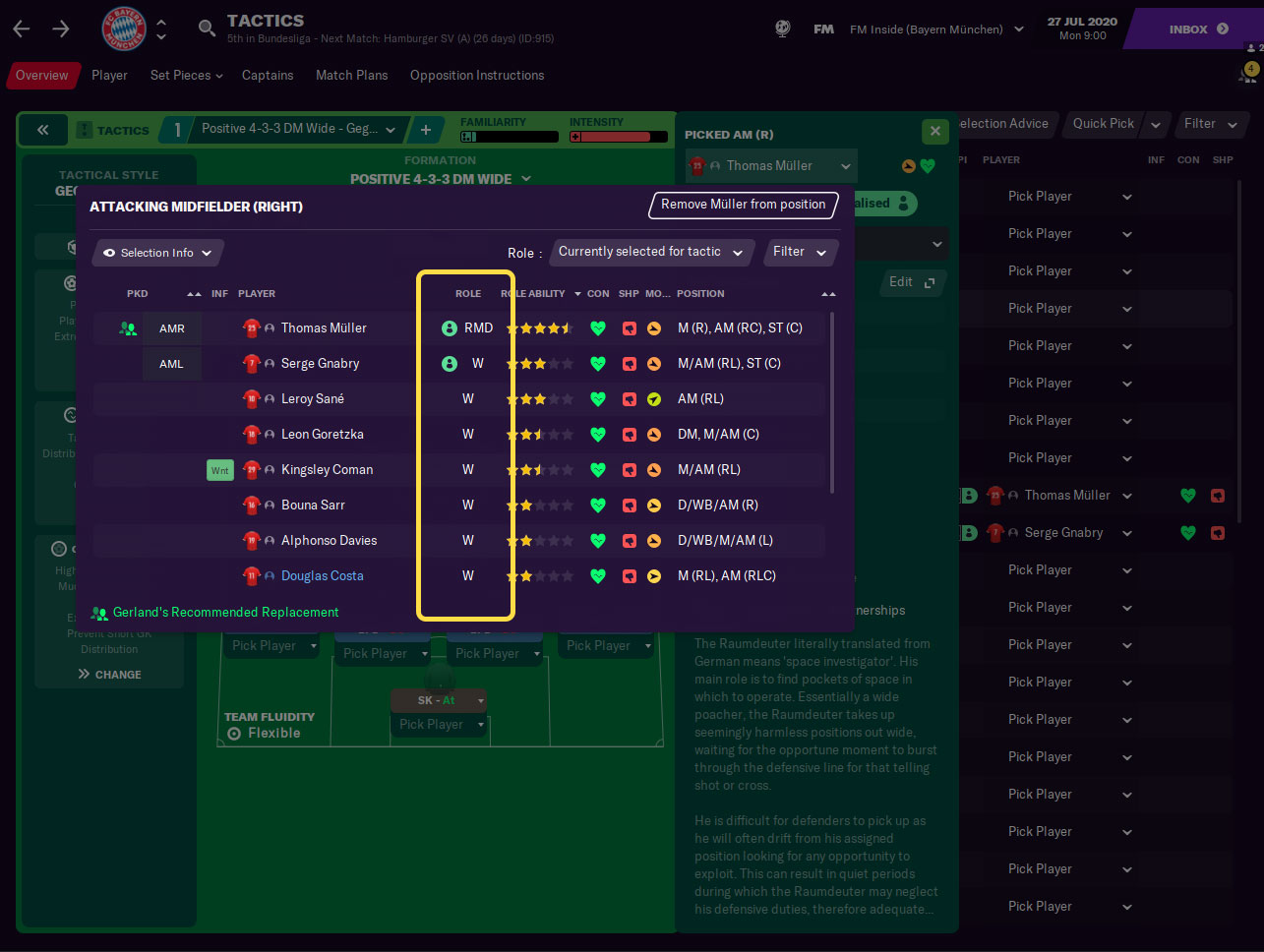 Benefits of specific player instructions
Maximise a players qualities
By using the personalised player instructions you maximise the qualities of the players who are on the pitch. For example your starting right winger has 19 Crossing and you instruct him to Cross More Often. Your back-up winger however has 7 Crossing. It would be a shame to have him on the same instructions as your starting winger. This makes your tactics lose its effectiveness.
Create specialists
By using the personalised instructions you could create 'specialists' on your team who could benefit you the most when certain games or situations call for it. Take Chelsea for example. They have Timo Werner as their main striker and you would want him to move into channels and chase down the opponent. When you start Olivier Giroud you don't ask the same of him as you would from Werner now would you?
Surprise your opponent
By using personlised player instructions you could really surprise your opponent as this will allow you to change your tactics by bringing in a new player with a different role and different instructions with one single click. One minute you have a Right winger and the next moment you send in an Inside Forward, potentially confusing the opponent.
Save time
If you have personalised the instructions for every player you are able to act fast in a game when a new player with a new specific role is needed. You don't have to alter any instructions when changing a player and that saves you time during games.