This article will explain an easy way to find wonderkids in Football Manager 2023 and older versions of the game.
Spotting wonderkids in your save is one of the greatest feelings in Football Manager. We all love to sign that talented youngster and see him develop into a world-class and leading player. Finding these wonderkids is the hardest part of your job and your scouting team.
There are several ways to find wonderkids in your save:
Use a wonderkids shortlist like the FMI Player Database
Create an awesome scouting network
Use media description in Player Search
We will be discussing option number three as this is an easy way to spot new wonderkids in your save, especially when you have a longer save and most known wonderkids have already aged.
How to find wonderkids in FM23
Go to Scouting and then use the Players drop-down to navigate to Player Search. You will enter the following page: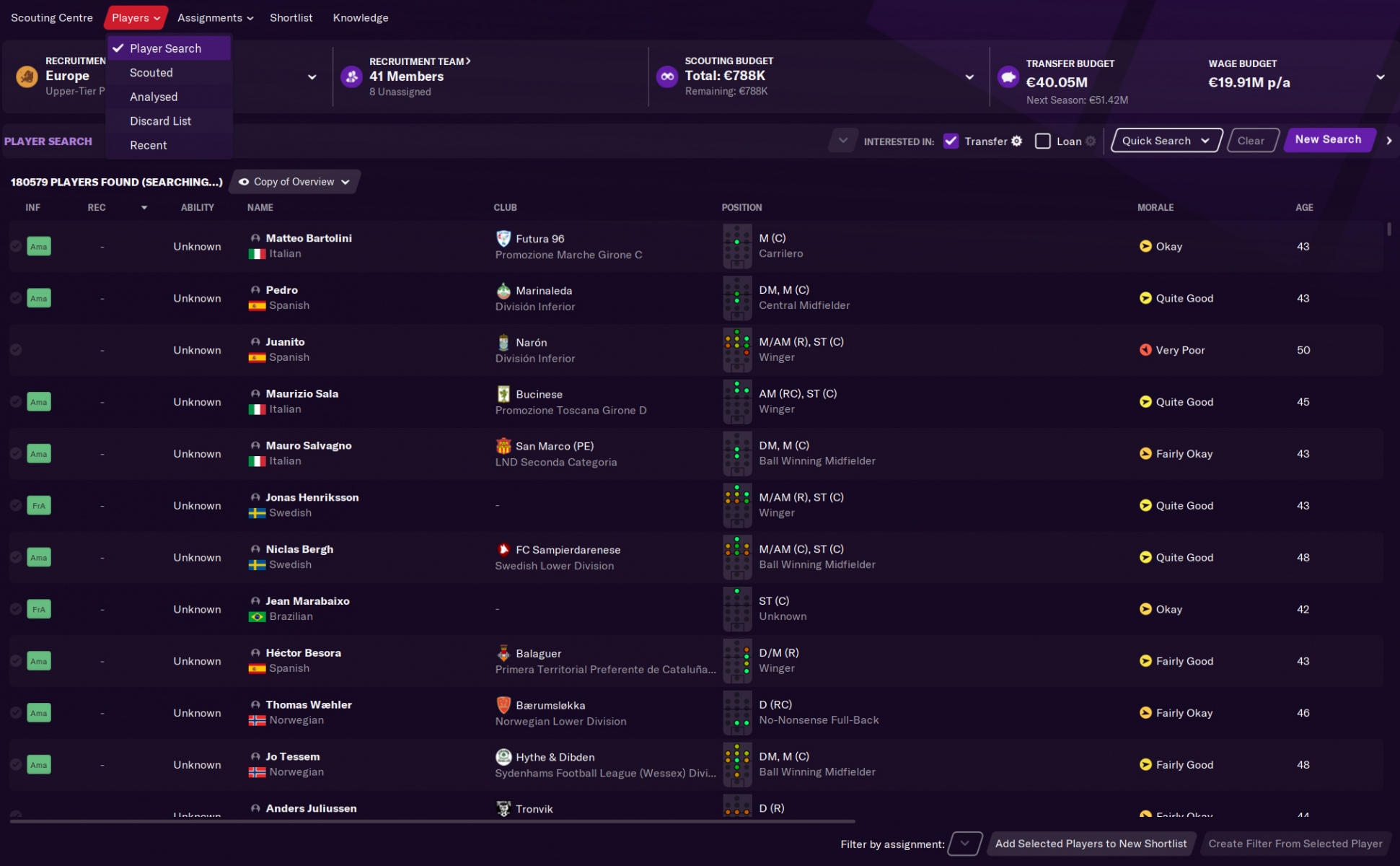 Find the Views drop-down menu and navigate to Custom and Customize Current View
A pop-up will appear and select or filter on General to find Media Description. Click the Add button in the middle to add the field to your view. You can also move the custom column up and down if you want. If you are happy, select OK and the column is added to your view.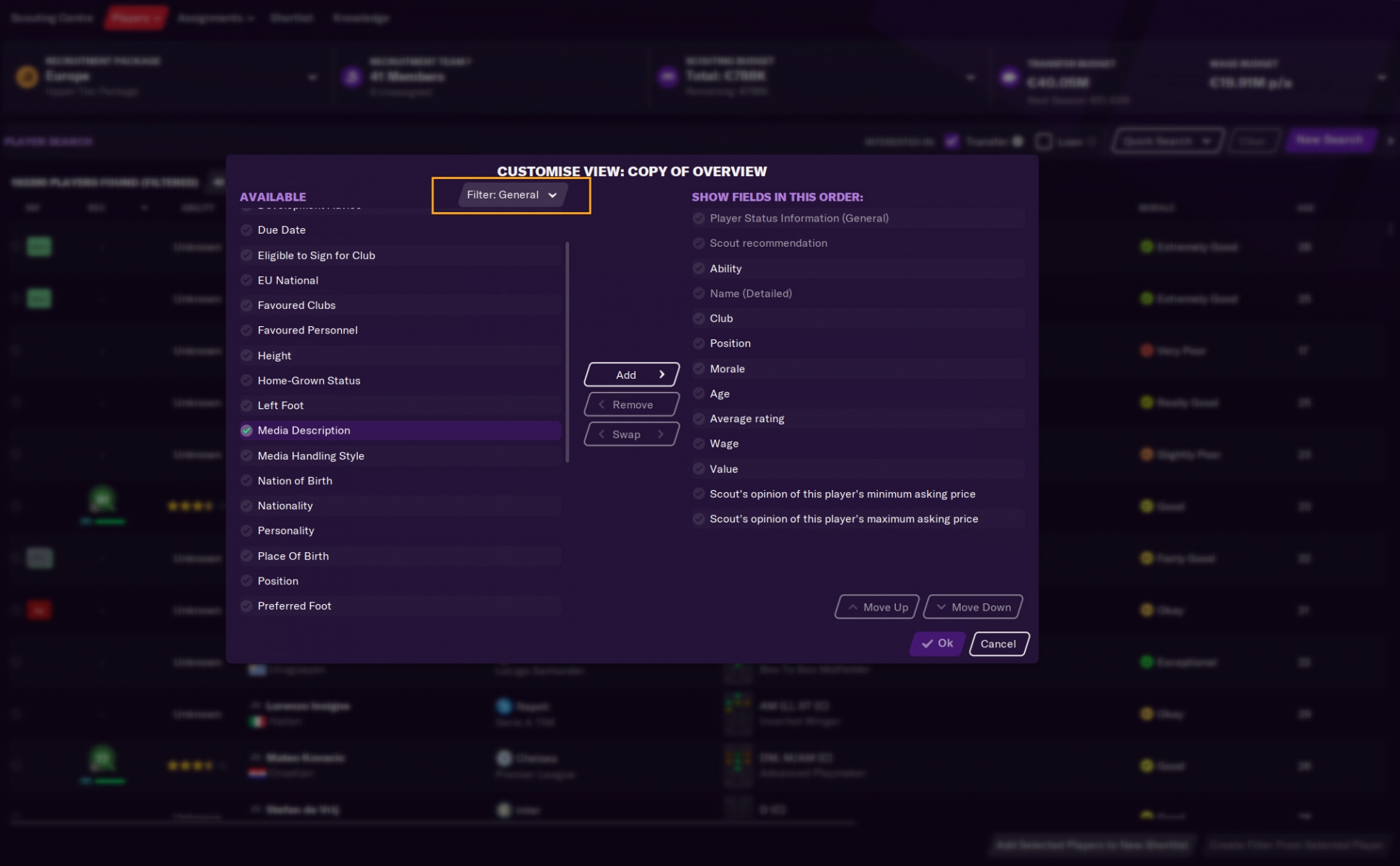 Now click on the Media description column to sort this column. This will automatically sorted in alphabetical order.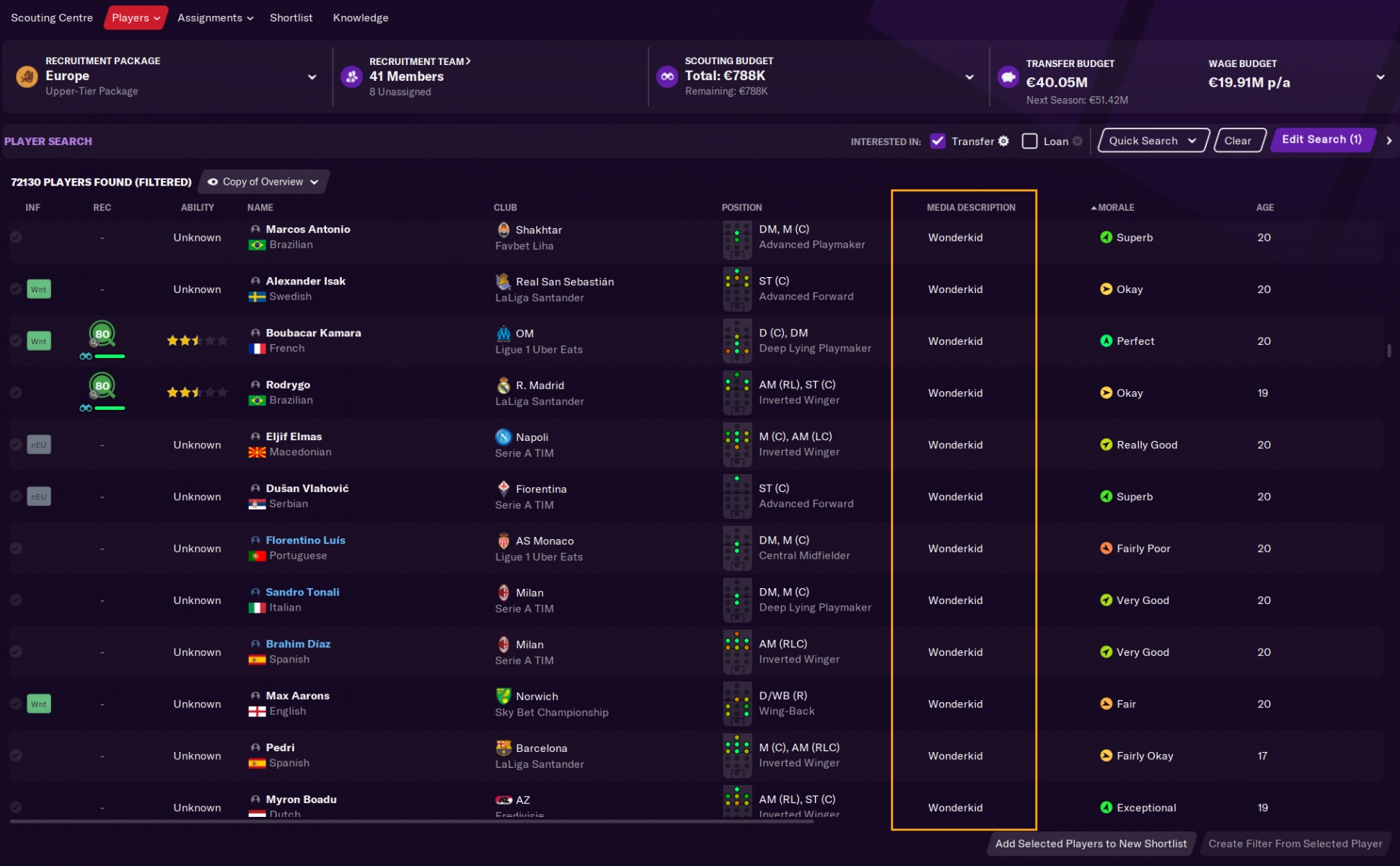 Now simply scroll down the list to find the players who have Wonderkid as their media description. Most of the time they will be at the bottom of the list, but it is also possible that they are somewhere in the middle. Simply scroll down the list to find the correct Media Description: Wonderkid
Total players
The number of players you will be able to find is linked to your scouting knowledge. The more knowledge you have of the world, the more players will be loaded into this screen. To narrow down the list you can also add some extra filters (age, position etc).